Busto em Tamanho Real de Marlon Brando como Don Vito Corleone!
Por Dado Ellis em 2 de February de 2009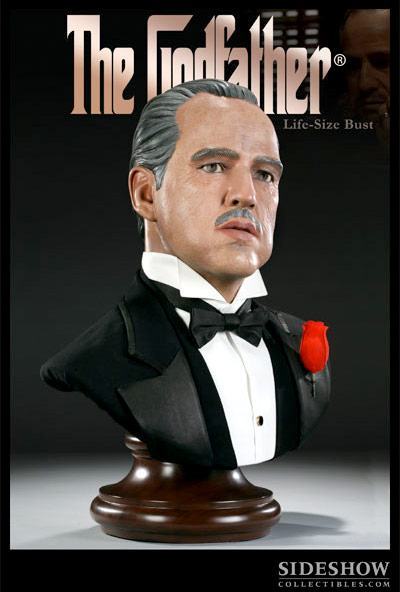 A Sideshow Collectibles colocou em pré-venda um busto em tamanho real de Marlon Brando como Don Vito Corleone no filme O Poderoso Chefão.
O The Godfather Life-Size Bust foi esculpido em resina polystone de alta qualidade com acabamento feito à mão. O busto do Poderoso Chefão vem vestido com roupa de tecido e mede aproximadamente 53,3 cm de altura.
O busto de Don Vito custa US$499,99 na Sideshow Collectibles com entrega prevista para o segundo trimestre de 2009.
Veja outros brinquedos do Poderoso Chefão aqui no Blog de Brinquedo!
Via Sideshow Ministry of Information.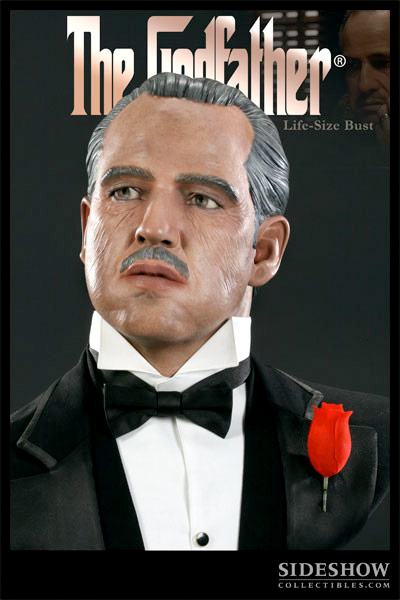 emUncategorized
Warning
: mysqli_query(): (HY000/1021): Disk full (/tmpMysql/#sql_597c_2.MAI); waiting for someone to free some space... (errno: 28 "No space left on device") in
/home/blogdebrinquedo/www/wp-includes/wp-db.php
on line
1924