Xadrez de Senhor dos Anéis
Por Dado Ellis em 22 de November de 2008
Os fãs de Tolkien vão babar nas peças de xadrez do set de Senhor dos Anéis criado pelo Studio Anne Carlton da Inglaterra.
As peças do Lord of the Rings Hand Decorated Chess Set reproduzem as principais personagens do épico livro/filme O Senhor dos Anéis. A peças foram pintadas e decoradas à mão com atenção especial aos mínimos detalhes. Muito legal!
O xadrez de Senhor dos Anéis custa US$269 na Amazon.
Veja outros sets de xadrez aqui no Blog de Brinquedo.
Via Amazon.
Clique em "Continuar lendo" para ver outras fotos.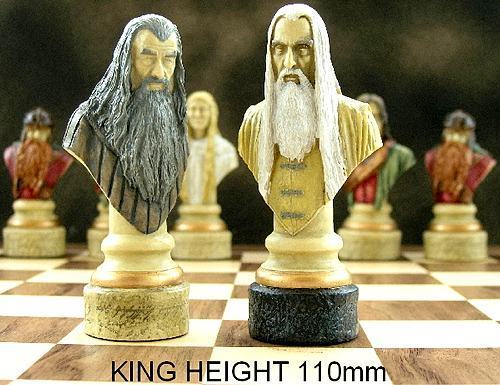 em
Jogos
Tabuleiro