Conversando com Pessoas Mortas!
Por Dado Ellis em 23 de September de 2008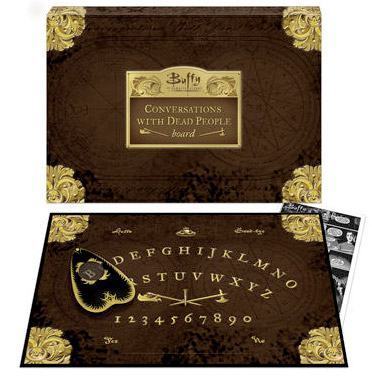 No filme O Exorcista os problemas da menina Reagan começaram enquanto ela conversava com Captain Howdy usando uma "Ouija Board" (a velha brincadeira do copo usando um tabuleiro).
Se você também quer conversar com pessoas mortas (ou coisa pior) vai gostar da Buffy the Vampire Slayer "Conversations with Dead People" Board. Assim se você encontrar algum espírito como Captain Howdy é só chamar a caçadora de vampiros Buffy para lhe salvar!
A "Ouija Board" da Buffy custa US$26,99 na Monsters in Motion.
Via Nerd Approved.
em
Horror
Tabuleiro