Busto Captura a Loucura do Coringa!
Por Dado Ellis em 21 de February de 2008
A DC Direct mostrou na Toy Fair 2008 o segundo busto da sua linha "Life Like 1:2 Scale Busts". O primeiro busto da coleção foi Batman 1:2 Scale Bust e agora seu mais mortal inimigo: o Coringa!
O The Joker 1:2 Scale Bust foi esculpido com perfeição de detalhes por Kolby Jukes em porcelana fria e vem vestido com roupas de tecido verdadeiro.
O busto do Coringa
vem apoiado num pedestal estilo museu e mede 35 cm de altura. Acompanha certificado de autenticidade e o lançamento está previsto para outubro de 2008.
Veja também:
Action Figure Póstuma de Heath Ledger como Coringa!
DC Direct Apresenta: The Joker
The Joker!
Batman e Coringa em A Piada Mortal
Via DC Direct Newsletter.
Clique em "Continuar lendo" para ver outra foto.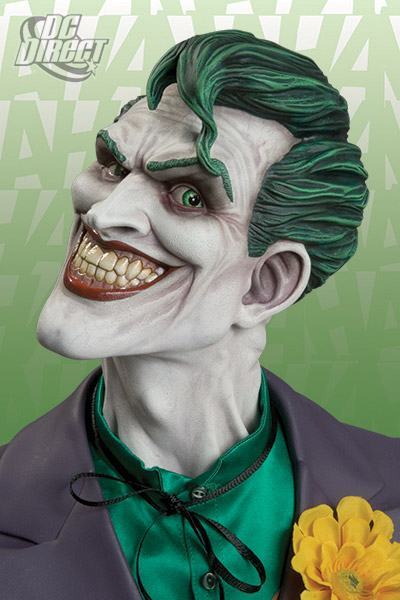 em
Estátuas e Bustos
Quadrinhos