Minimates de Back to the Future no Velho Oeste
Por Dado Ellis em 3 de December de 2007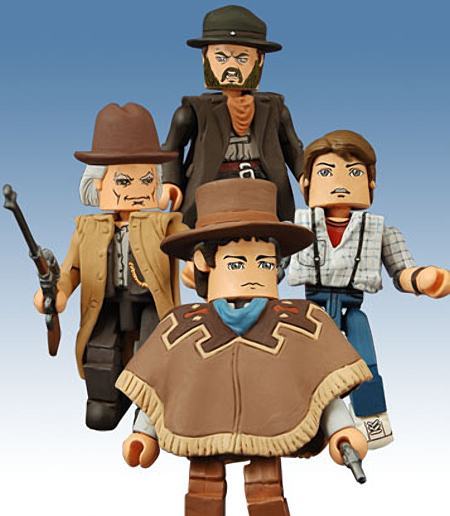 A Diamond Select Toys acaba de divulgar as primeiras imagens do novo set de Minimates Back To The Future Series III.
Os Minimates da série 3 foram inspirados no terceiro filme da trilogia De Volta para o Futuro
e os personagens retratados são: Mr. "Eastwood", Doc Brown, Mad Dog Tannen e Marty McFly.
As mini-figuras Minimate medem aproximadamente 6 cm (2,5") de altura, têm 14 pontos de articulações com design do Art Asylum.
Veja as primeiras séries Minimates de Back to the Future que mostramos aqui no Blog de Brinquedo.
Via Cool Toy Review.
em
Cinema
Mini-Figuras