Iron Man Designer Toy
Por Dado Ellis em 15 de November de 2007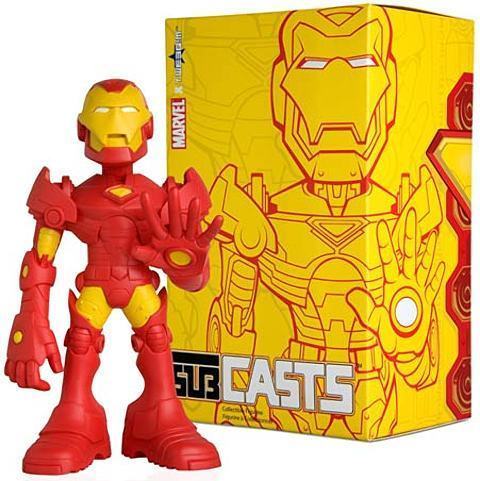 A Upper Deck está lançando os personagens da Marvel em uma nova linha "SubCasts" que mistura bonecos feitos de polyresina com um "look" de designer toy, trazendo um novo visual para personagens clássicos. O design é do estúdio TWEEQiM Creative Lab.
As figuras SubCasts medem 26,7 cm (10,5") de altura e são individualmente numerados na parte de baixo. Os SubCasts Toy Art tem edição limitada de 2.000 unidades.
O primeiro lançamento da série foi Spider-Man
(veja foto após o jump) e o segundo foi Iron Man, lançado dia 13 de novembro, e veio em boa hora com a estréia do filme prevista para fevereiro de 2008.
Os próximos lançamentos da série serão: Ghost Rider e Wolverine em dezembro. Captain America, Thor e Hulk em 2008.
Visite o Showroom SubCasts para ver os bonecos em detalhes.
Cada boneco custa US$74,99 na The Upper Deck Store.
Veja o site oficial do filme Iron Man Movie.
Saiba mais sobre Iron Man na Wikipedia.
Via Plastic and Plush.
Clique em "Continuar lendo" para ver outras fotos.
em
Bonecos
Cinema
Quadrinhos
Toy Art