Bluesmobile dos Blues Brothers
Por Nick Ellis em 31 de July de 2007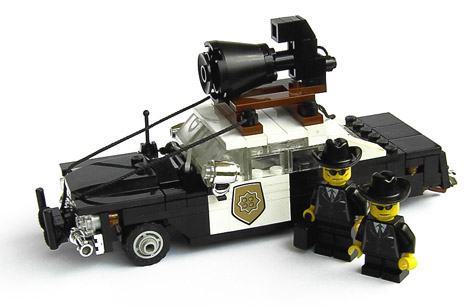 O Bluesmobile é o nome deste Dodge Monaco 1974, o famoso carro de polícia usado por Elwood e Jake Blues no filme The Blues Brothers, do qual eu sou fã de carteirinha. Os personagens de John Belushi e Dan Aykroyd aprontaram todas no Bluesmobile, e o filme acabou ficando tão famoso pelas suas perseguições e destruições de carros quanto pela participação de músicos como James Brown, Cab Calloway, Aretha Franklin e Ray Charles, entre muitos outros.
O modelo foi criado por Mr. Zumbi, confira a galeria de imagens.
Via The Brother's Brick.
em
Carros
Cinema
Lego