Set Doctor Who com Winston Churchill e Ironside Dalek – Action Figures Exclusivas SDCC 2012
Por Dado Ellis em 10 de July de 2012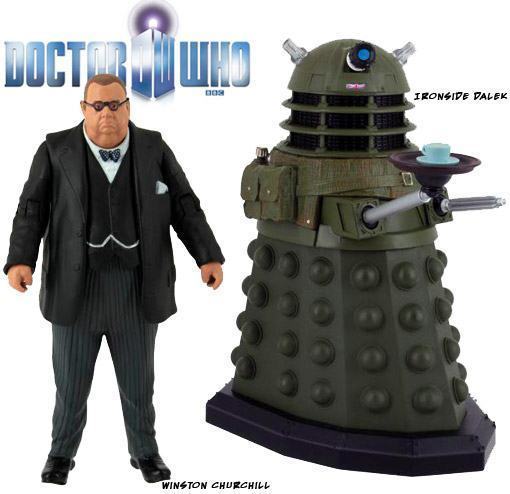 A Underground Toys anunciou um novo set Doctor Who com exclusividade para a San Diego Comic-Con 2012. O set foi inspirado no episódio Victory of the Daleks, exibido na BBC em abril de 2010, com Winston Churchill, o décimo primeiro Doctor (Matt Smith) e os terríveis Daleks na Segunda Guerra Mundial.
O Doctor Who: Victory of the Daleks – Collectors' Set vem com uma action figure do Primeiro Ministro Britânico Winston Churchill, com as feições do ator Ian McNeice, e uma figura do Ironside Dalek criado pelo Professor Bracewell para "ajudar" os aliados na guerra. O set vem também com uma mesa de chá, três telefones, um par de óculos, chapéu preto e uma mão extra fazendo o V de vitória, gesto característico de Churchill.
O set Doctor Who: Victory of the Daleks vai ser vendido no stand número 3751 na San Diego Comic Con.
Veja outros brinquedos da série Doctor Who aqui no Blog de Brinquedo.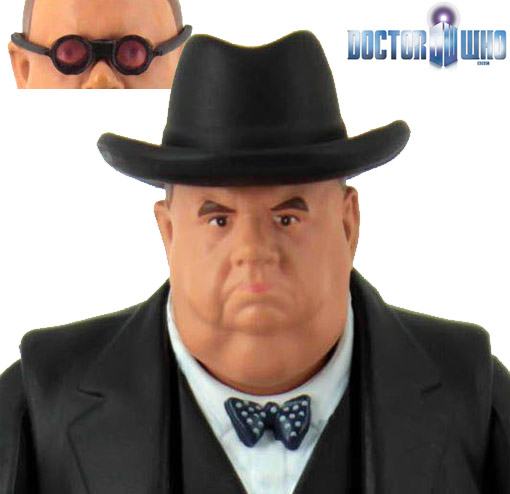 em
Action Figure
Doctor Who
Sci-Fi
Televisão