Harry Potter e as Relíquias da Morte – Action Figures 7" McFarlane Toys
Por Dado Ellis em 28 de May de 2019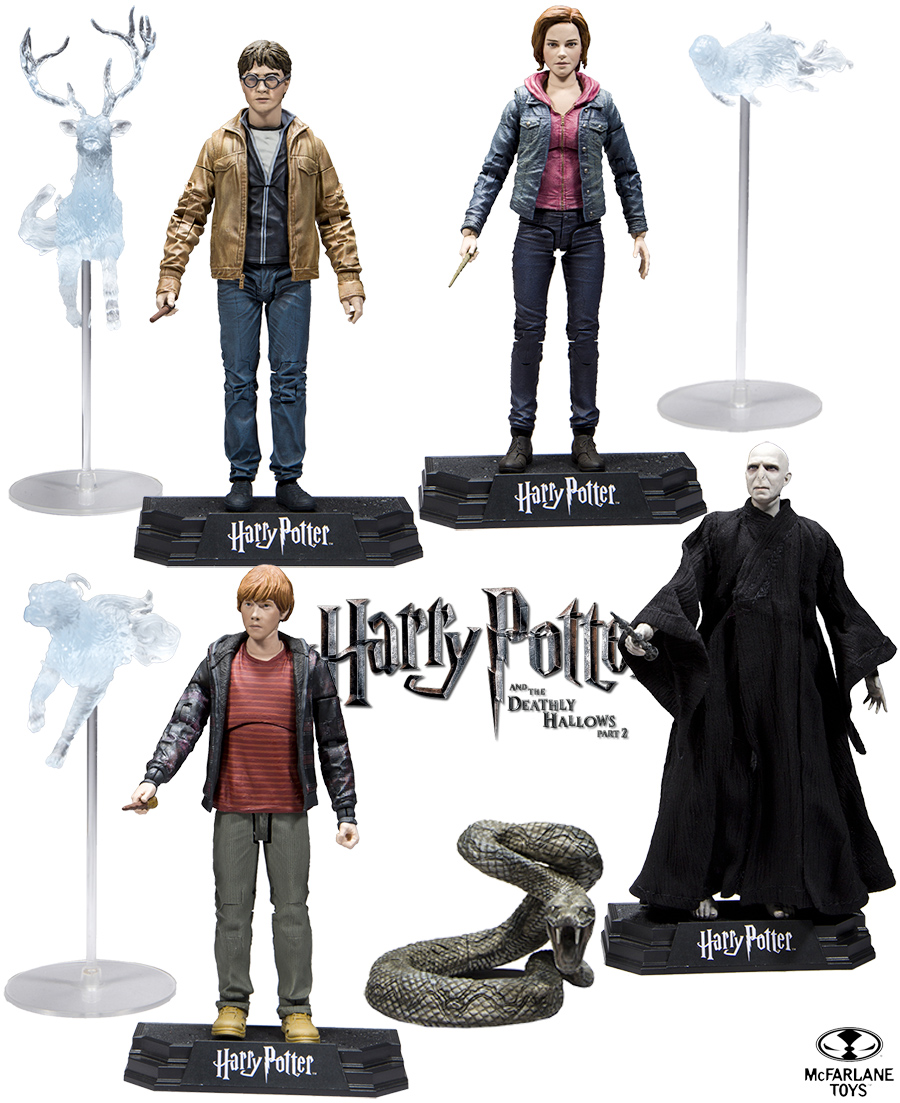 A McFarlane Toys estreia sua nova licença da série de filmes Harry Potter com quatro action figures detalhadas em escala 7 polegadas com visual e roupas baseadas no filme Harry Potter e as Relíquias da Morte – Parte 2.
As figuras têm as feições dos atores, medem aproximadamente 18 cm de altura, tem 22 pontos de articulação e são acompanhadas de seus respectivos Patronos translúcidos e apoiados em bases de plástico (menos o Voldermort).
O Harry Potter Action Figure McFarlane com seu Patronos Cervo, Hermione Granger Action Figure McFarlane acompanhada da Lontra, Ron Weasley Action Figure McFarlane com seu Cão e aquele cujo nome não deve ser pronunciado, Lord Voldermort Action Figure McFarlane com Nagini, sua cobra gigante de estimação. As quatro figuras vêm com bases e em embalagens tipo "window boxed".
O set completo com as quatro action figures McFarlane Harry Potter and the Deathly Hallows Part 2 custa US$79,99 e cada uma individualmente custa US$19,99 na pré-venda da Entertainment Earth, que aceita encomendas do Brasil.
Veja mais brinquedos da franquia Harry Potter aqui no Blog de Brinquedo.
Via Action Figure Fury.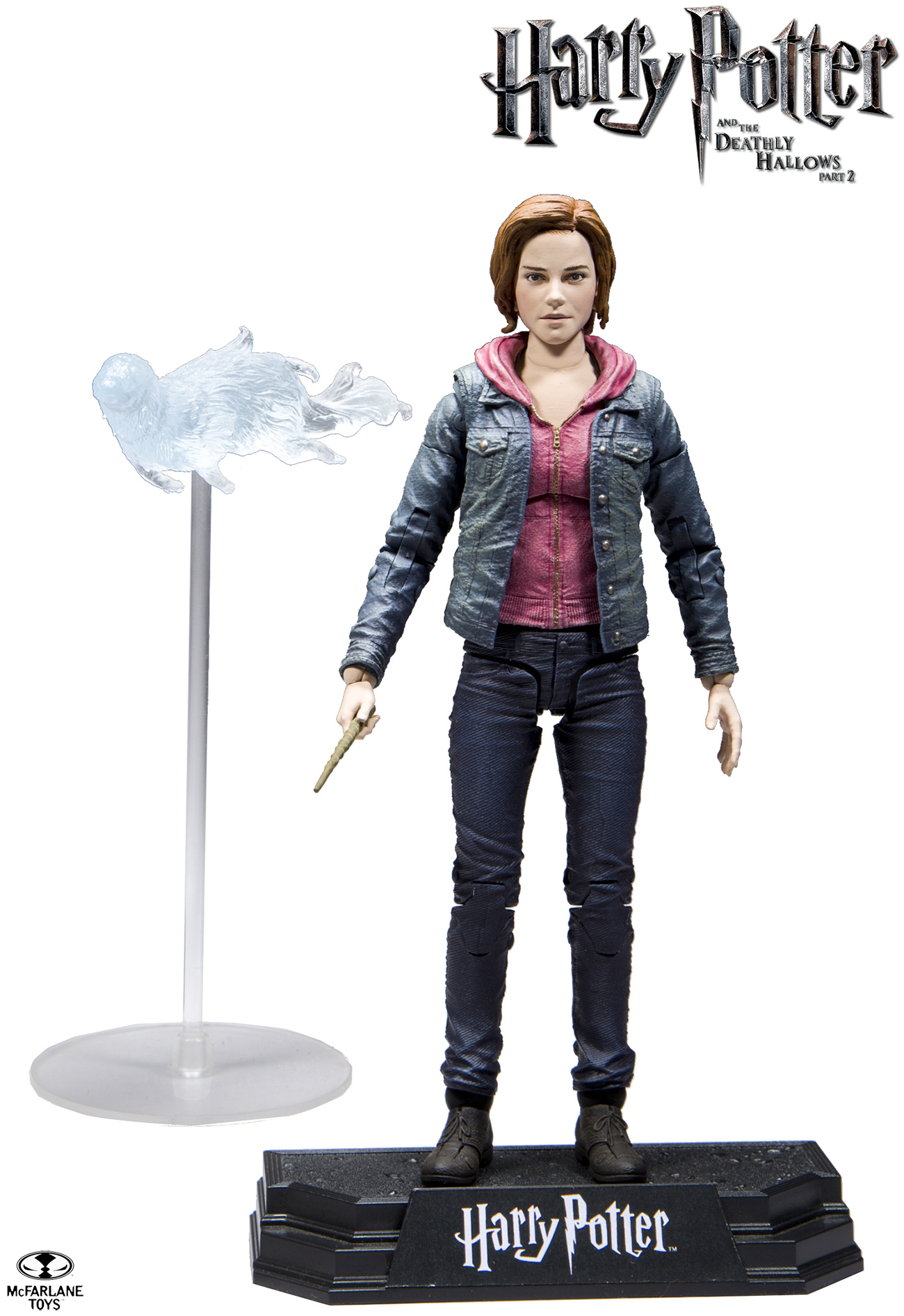 em
Action Figure
Cinema
Harry Potter