Action Figures Game of Thrones 6" Funko Legacy Collection
Por Dado Ellis em 12 de February de 2014
A Funko divulgou oficialmente as imagens de sua linha de action figures Legacy Collection 6" com a primeira coleção de figuras da série Game of Thrones. Algumas imagens já tinham sido vazadas no eBay, mas agora dá para ver bem melhor como ficaram as novas action figures.
A coleção Game of Thrones Legacy Collection Series 1 tem 6 action figures de qualidade, com 15 cm (6") de altura e aproximadamente 20 pontos de articulação cada. As figuras foram esculpidas com os rostos dos atores da série e vêm com acessórios exclusivos.
A primeira série vem com Tyrion Lannister Premium Action de armadura, machado e com o colar de Mão do Rei; Daenerys Targaryen Premium Action com o dragão Drogon; Jon Snow Premium Action e a espada Longclaw; Ned Stark Premium Action com a espada Ice (Gelo), o cão de caça The Hound Premium Action com duas espadas e capacete; e o misterioso White Walker Premium Action com lança de cristal gelado. Os dois últimos medem 16,5 cm de altura.
As figuras da Game of Thrones Legacy Collection Series 1 vão ser vendidas com exclusividade por 30 dias pela Barnes & Noble por US$17,95 cada ou por US$19,99 na pré-venda Entertainment Earth, que aceita encomendas do Brasil.
A segunda série vai ser exposta durante a Toy Fair NY e terá outra versão da Daenerys (mother of dragons), Khal Drogo, Jamie Lannister, Robb Stark, Arya Stark e Brienne. Outras franquias como Firefly também devem ganhar versões da nova linha.
Veja mais brinquedos de Game of Thrones aqui no Blog de Brinquedo.
Clique abaixo para ver fotos individuais.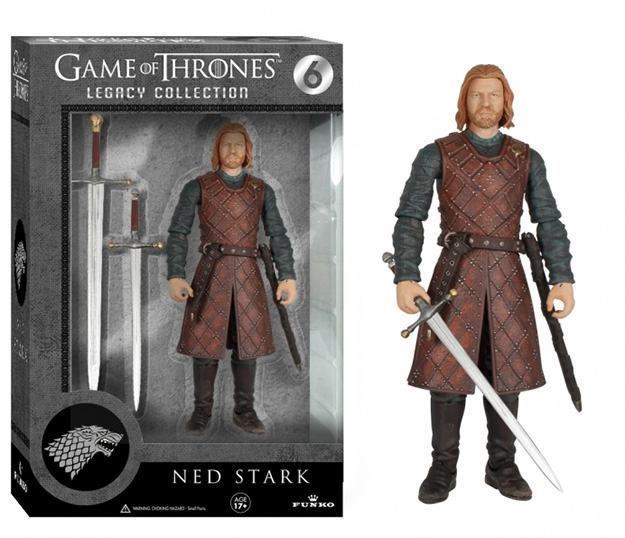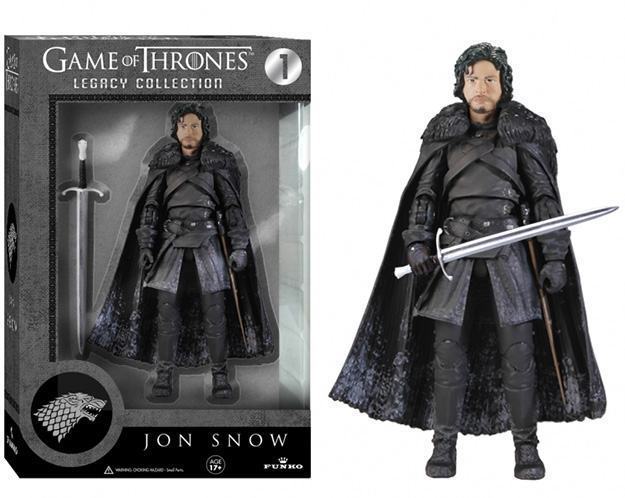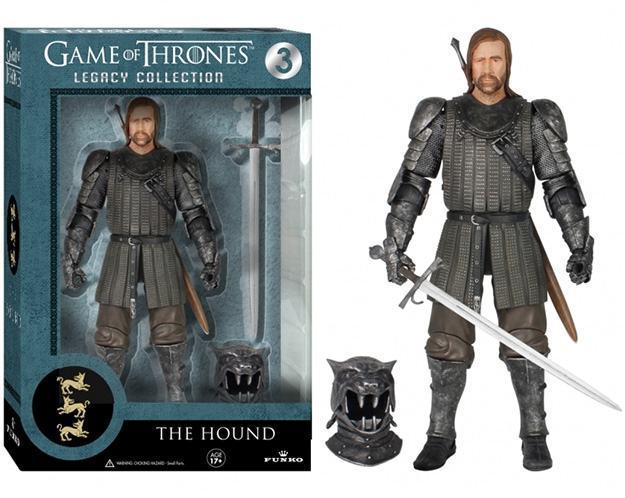 em
Action Figure
Destaques
Televisão