Estátua Lord of the Rings: Arwen (Liv Tyler)
Por Dado Ellis em 23 de August de 2013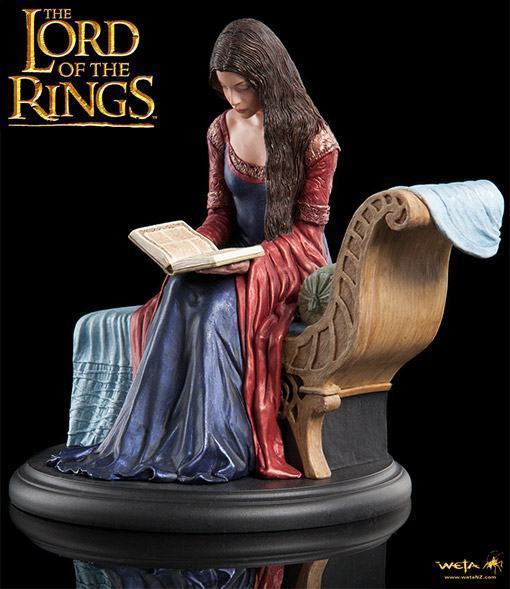 Linda a mini estátua da bela elfa Arwen Undómiel, filha do Elfo Lord Elrond de Rivendell que abriu mão de sua imortalidade por amor a Aragorn em O Senhor dos Anéis.
A The Lord of the Rings: Arwen Statue captura a formosa elfa sentada numa cadeira tipo chaise, com a cabeça inclinada lendo um livro e com as feições da atriz Liv Tyler. A estátua mede 13 cm de altura por 13 cm de largura e foi esculpida por Steven Saunders, artista e escultor da WETA Collectibles.
A mini estátua The Lord of the Rings: Arwen custa US$74,99 na pré-venda da Weta Shop ou da BigBadToyStore. As duas lojas aceitam encomendas do Brasil.
Veja outros brinquedos Weta Lord of the Rings e Hobbit aqui no Blog de Brinquedo.
Via Weta.
Clique abaixo para ver mais fotos.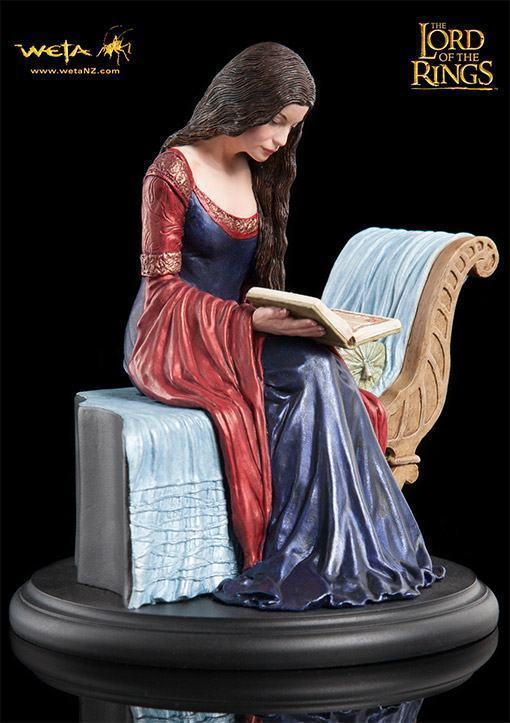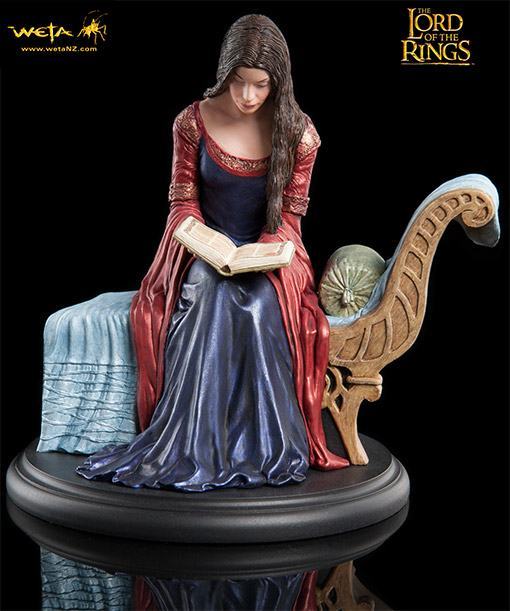 em
Cinema
Estátuas e Bustos