The Rat Pack de Papel: Dean Martin e Sammy Davis Jr.
Por Dado Ellis em 2 de June de 2010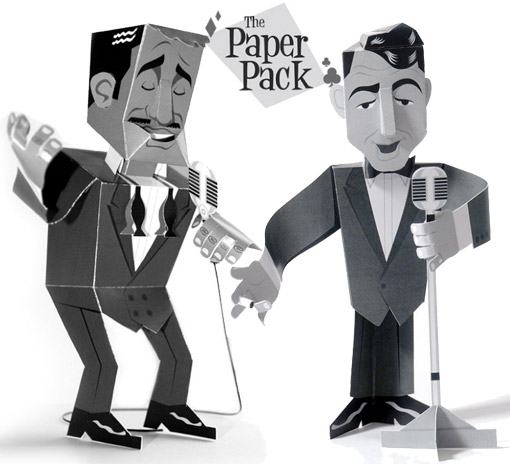 Luis Renato Kriegel, designer de paper toys brasileiro, está criando uma série de bonecos de papel inspirados nos três cantores do famoso Rat Pack dos anos 60, um grupo de amigos que incluía em sua formação mais famosa: Frank Sinatra, Dean Martin, Sammy Davis Jr., Peter Lawford e Joey Bishop.
O set The Paper Pack já tem prontos o dançarino e cantor Sammy Davis Jr. e o ator, comediante e cantor Dean Martin. Ainda falta o imortal Frank Sinatra.
O paper toy de Dean Martin pode ser baixado gratuitamente no site Pay-Per-Toy de Luis Renato Kriegel. Muito legal!
Visite o site oficial The Rat Pack.
Via Paperkraft.net.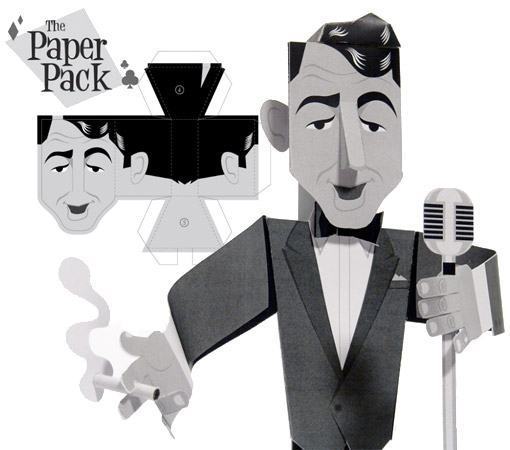 em
Cinema
Música
Papel
Personalidades