Sideshow Star Wars: Action Figure do Gamorrean Guard
Por Dado Ellis em 27 de June de 2010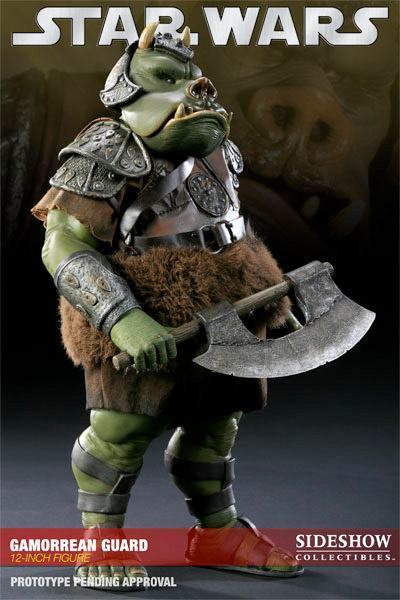 A Sideshow Collectibles surpreende mais uma vez com uma action figure articulada do Gamorrean Guard e prova que sua linha em escala 1:6 de Star Wars é realmente a melhor.
Os guardas Gamorrean, porcos humanóides famosos por guardarem o palácio de Jabba the Hutt, são naturais do planeta Gamorr onde vivem com tecnologia feudal e cercados de muita violência, usando machados, espadas e porretes. Armas modernas são usadas apenas fora do planeta.
As indicações dos guias inter-estrelares sobre a visita ao planeta se resumem a uma linha: DO NOT VISIT GAMORR (não visite!). Saiba mais sobre os guardas Gamorrean no StarWars.com e na Wookieepedia.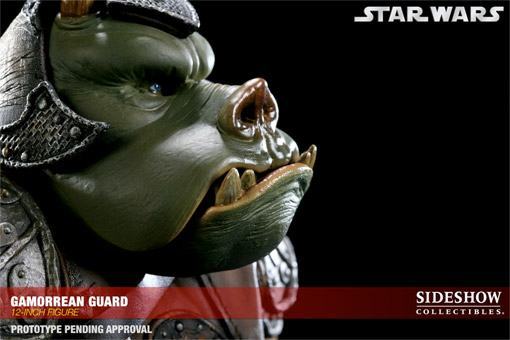 O Gamorrean Guard 12" Action Figure mede 30 cm de altura, é idêntico ao filme e vem com roupas detalhadas, incluindo cinto de couro autêntico e peles, além de machado Vibro-ax, lança Polearm e dois sets de mãos intercambiáveis.
O Gamorrean Guard 12" Action Figure custa US$119,99 na pré-venda da Sideshow Collectibles, que aceita encomendas do Brasil.
Veja também o impressionante Busto do Gamorrean Guard em Tamanho Real e outras action figures da coleção Sideshow Star Wars em escala 1:6 aqui no Blog de Brinquedo.
Via Sideshow Ministry of Information
Clique em "Continuar lendo" para ver várias fotos do Gamorrean Guard.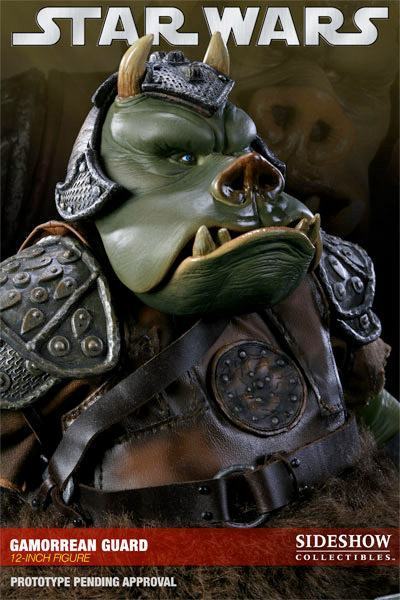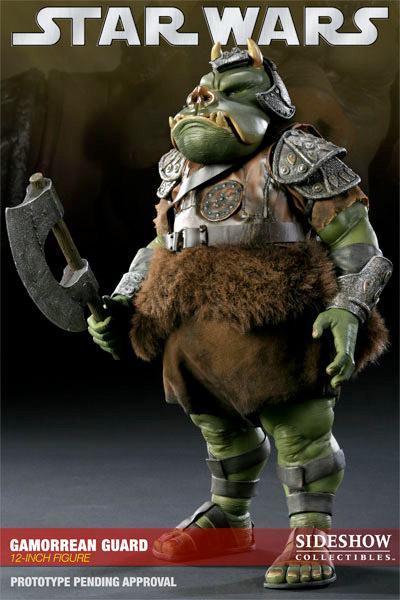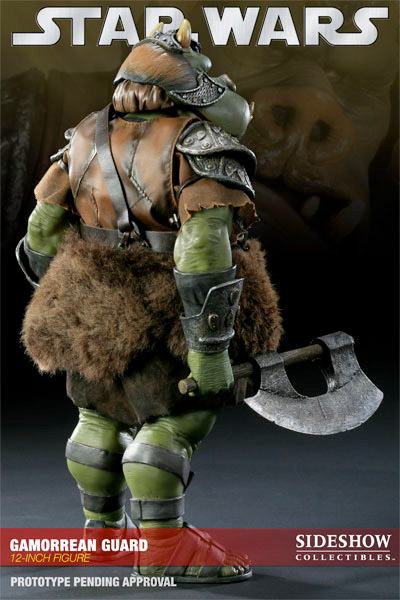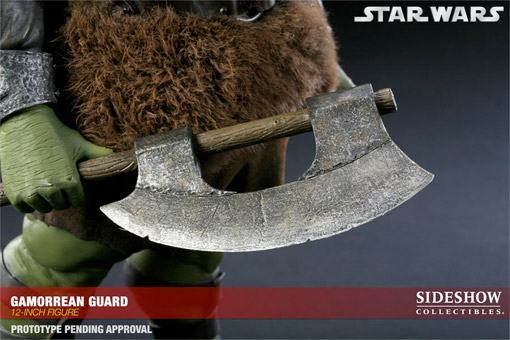 em
Action Figure
Cinema
Star Wars