Action Figures ReAction de Os Garotos Perdidos (The Lost Boys) com David Humano e Vampiro
Por Dado Ellis em 30 de March de 2022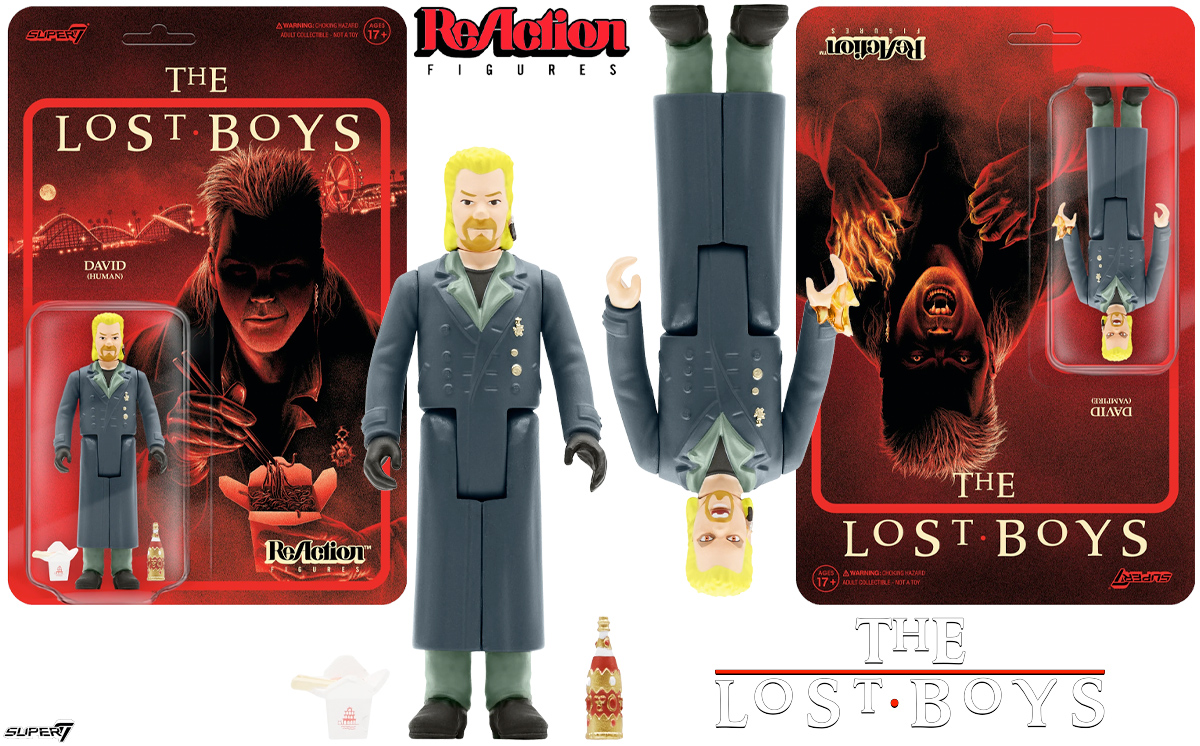 A Super7 lançou uma dupla de action figures retro ReAction 3.75" Horror do divertido filme de terror Os Garotos Perdidos (The Lost Boys) dirigido por Joel Schumacher em 1987 e estrelado por Corey Haim, Corey Feldman, Jason Patric e Kiefer Sutherland entre outros.
As figuras retratam o personagem David, o líder de uma gangue de motoqueiros vampiros na Califórnia, vivido pelo ator Kiefer Sutherland e que aterroriza o protagonista Sam e seus amigos.
O David (Human) The Lost Boys ReAction Figure captura o misterioso David em sua forma humana e vem com uma caixa take-out de comida chinesa e uma garrafa para replicar a cena em que ele começa a converter Michael em um vampiro. David vem vestido com casaco longo cinza escuro com medalhas no peito e tem mãos com luvas pretas, além de cabelo e barba loiros.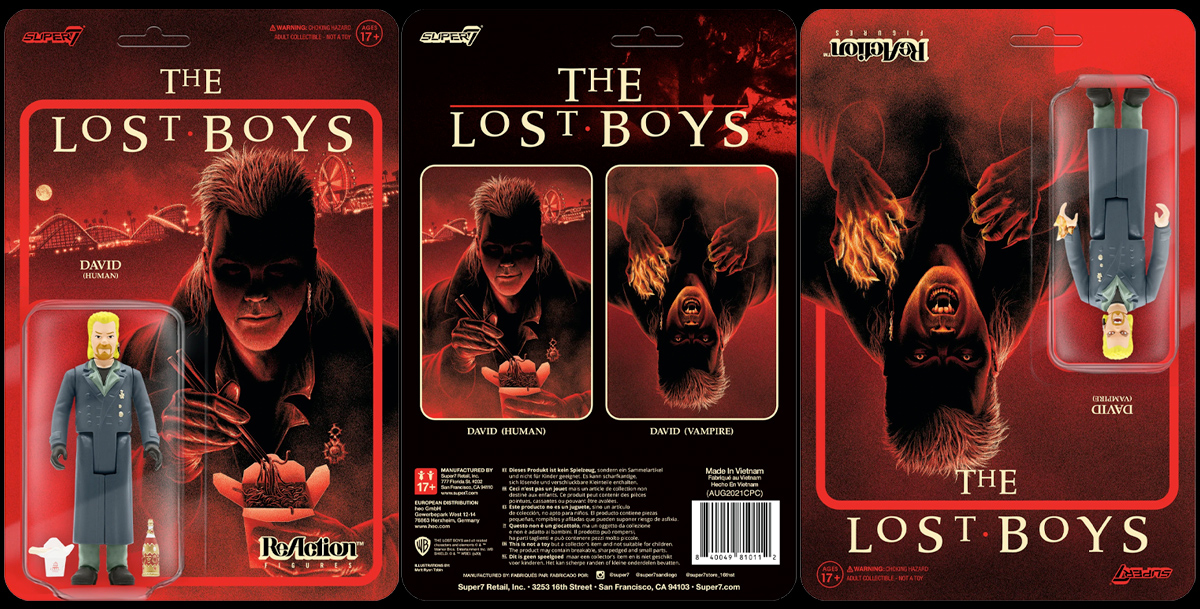 O David (Vampire) The Lost Boys ReAction Figure retrata o personagem em sua forma vampiro, completo com expressão raivosa, presas expostas e olhos vermelhos, além da mão esquerda em chamas reproduzindo a cena em que ele tentou capturar Sam e os irmãos Frog saindo de seu covil. O mais legal é que o David Vampiro vem de cabeça para baixo na embalagem, incluindo a arte invertida, como se fosse um morcego vampiro dormindo.
As action figures têm o estilo retro das antigas figuras da Kenner, foram licenciadas oficialmente pela Warner Bros Pictures e cada figura tem 5 pontos de articulação, mede 9,5 cm de altura e vem em embalagem blister com cartão de colecionador ilustrado.
Cada action figure do set duplo The Lost Boys ReAction Figure custa US$17,99 na pré-venda da Entertainment Earth, que aceita encomendas do Brasil.
Veja mais brinquedos do filme Os Garotos Perdidos e outras action figures ReAction aqui no Blog de Brinquedo.
Via Super7.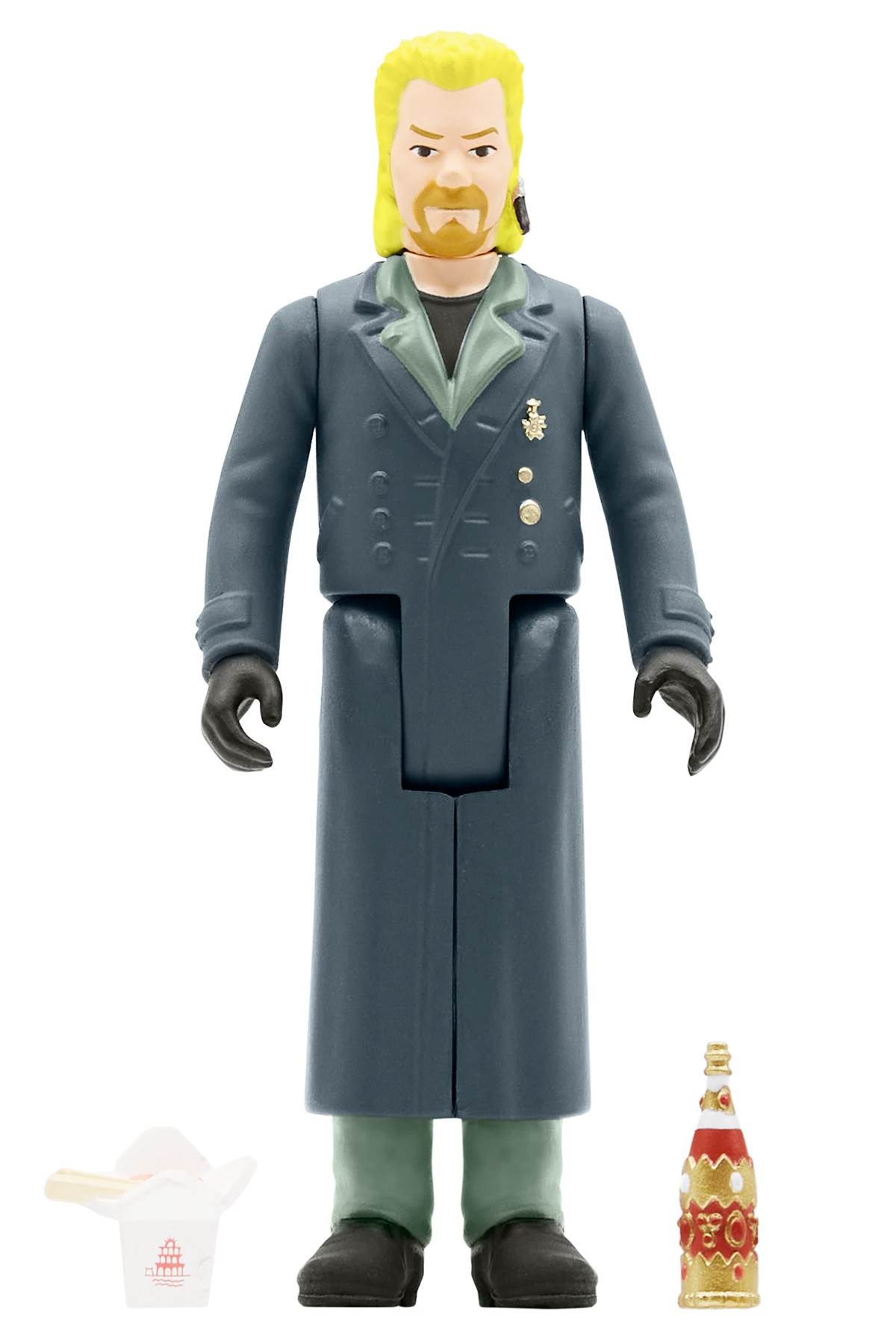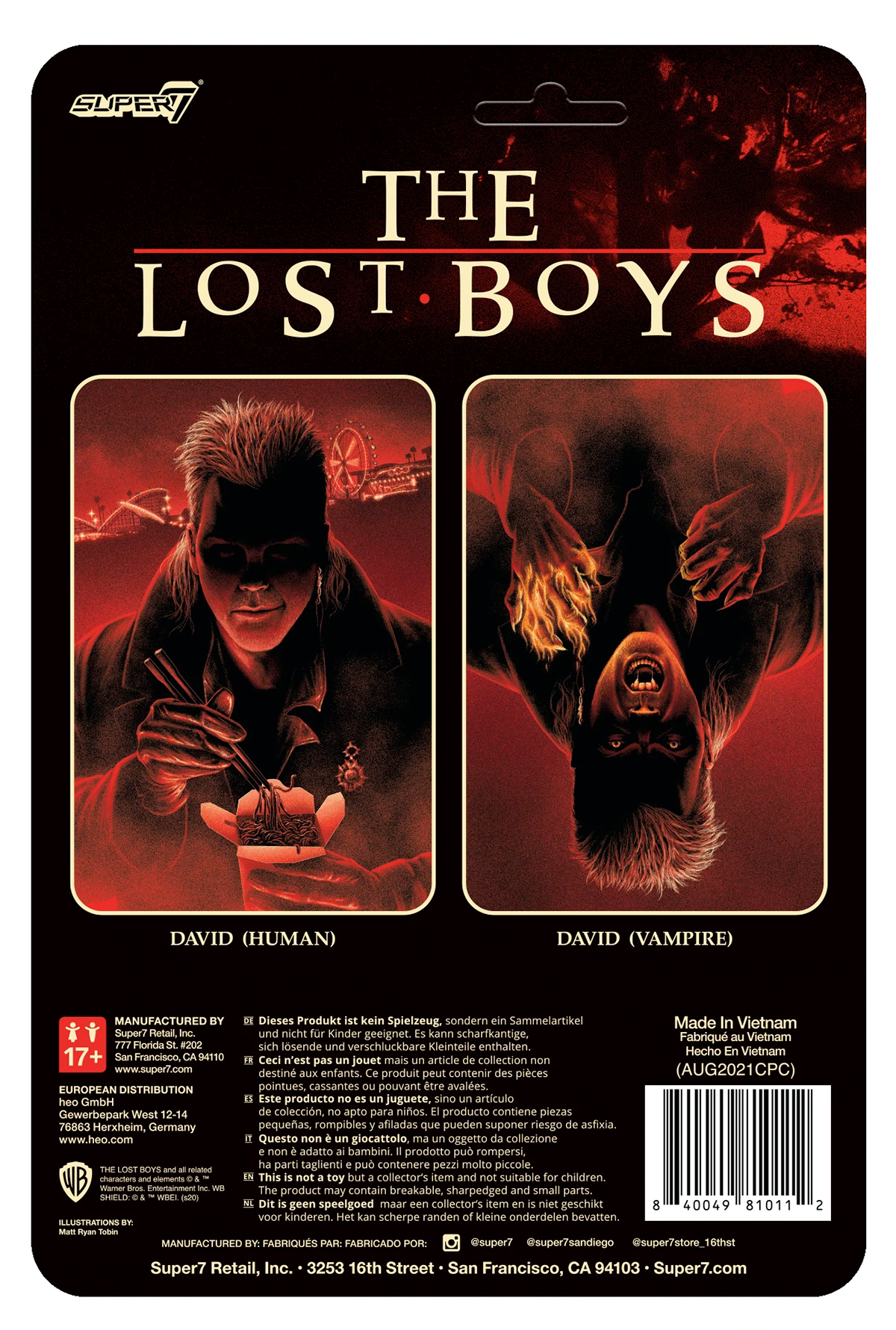 em
Action Figure
Cinema
Horror