Action Figure O Fantasma (The Phantom)
Por Dado Ellis em 14 de February de 2022
O Boss Fight Studio colocou em pré-venda uma action figure especial para os fãs do combatente do crime mascarado O Fantasma, criado por Lee Falk em 1936 (mesmo criador do Mandrake, o mágico) e publicado no formato de tiras em quadrinhos de 1936 até 2006 e em revistas em quadrinhos da King Comics.
O The Phantom King Comics Power Stars Retro 5-Inch Action Figure retrata o Espírito que Anda com máscara preta e seu uniforme roxo tradicional com sunga listrada e cinturão preto com uma fivela de caveira e duas pistolas calibre .45 ACP removíveis. A figura do Fantasma tem 7 pontos de articulação, foi licenciada oficialmente, mede 12,7 cm de altura e vem numa embalagem tipo blister com ilustração original.
A action figure The Phantom King Comics Power Stars Retro custa US$21,99 na pré-venda da Entertainment Earth, que aceita encomendas do Brasil.
Veja também o boneco Funko Pop! O Fantasma (The Phantom) aqui no Blog de Brinquedo.
Via Boss Fight Studio.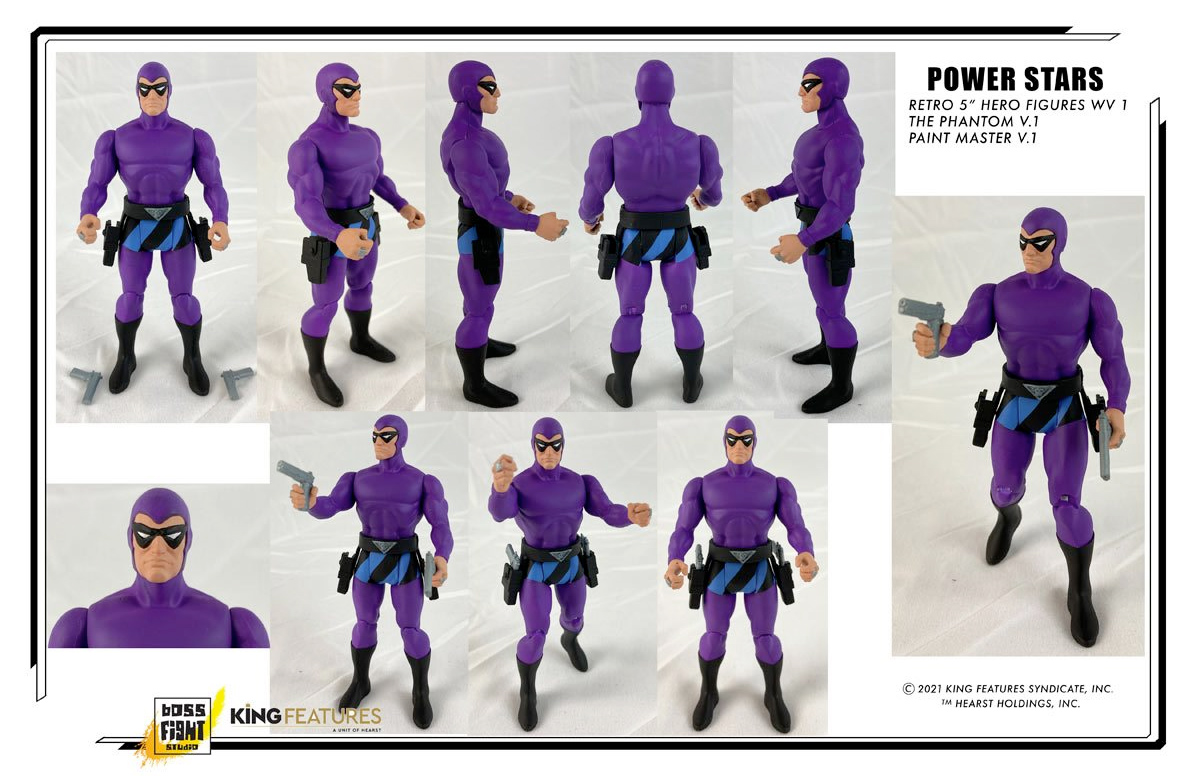 em
Action Figure
Quadrinhos