Chaveiros Filmes de Natal da Warner Bros 3D Figural Bag Clips (Blind-Bag)
Por Dado Ellis em 13 de December de 2021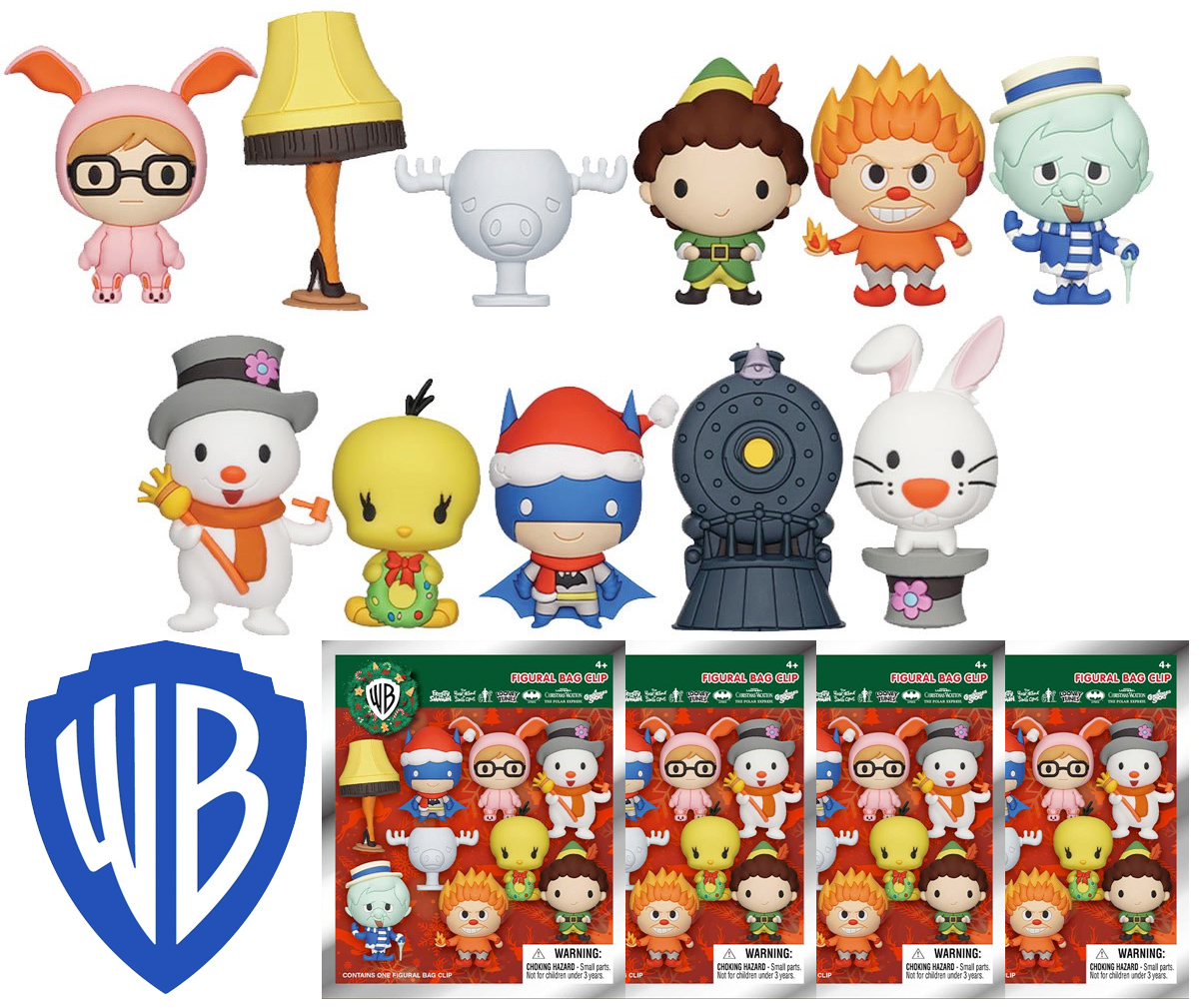 A Monogram International colocou em pré-venda uma coleção de chaveiros 3D Foam Collector Bag Clips celebrando os clássicos filmes natalinos da Warner Bros.
A coleção Warner Brothers Christmas Figural Bag Clips tem 11 chaveiros com mini-figuras de espuma de PVC cortadas a laser com 5 cm de altura cada e incluindo personagens e itens dos filmes de natal do estúdio: Ralphie in Bunny Suit e Leg Lamp de "A Christmas Story (1983)", Glass Moose Mug de "National Lampoon's Christmas Vacation (1989)", Buddy the Elf de "Elf (2003), Heat Miser e Snow Miser de "The Year Without a Santa Claus (1974), Frosty the Snowman de "Frosty the Snowman (1954), Tweety Bird with Wreath de (Looney Tunes Core) e Santa Batman, além de dois chase raros: Hocus Pocus in Frosty's Hat e O Expresso Polar de "The Polar Express (2004)"
Os chaveiros vêm embalados individualmente em saquinhos lacrados tipo "blind bag" com conteúdo surpresa e são equipados com clips de plástico para prender na bolsa, mochila ou chaves.
O set com 6 blind-bags da coleção Warner Brothers Christmas Figural Bag Clips custa US$34,99 na pré-venda da Entertainment Earth, que aceita encomendas do Brasil.
Veja mais brinquedos de Natal e outros chaveiros aqui no Blog de Brinquedo.
Via EE.
em
Chaveiros
Cinema
Natal