Caneca Monty Python
Por Dado Ellis em 22 de July de 2021
O The Unemployed Philosophers Guild tem uma caneca muito legal do genial grupo de comédia britânico Monty Python formado em 1969.
A caneca Monty Python Mug tem formato clássico com fundo cor de laranja e toda decorada com itens e citaçoes dos filmes e da série de televisão do grupo britânico, incluindo o porco-espinho gigante Spiny Norman, uma ovelha e os cavaleiros do Cálice Sagrado, além de 20 frases como: "This is an ex-parrot" e "You are no fun anymore" entre muitas outras.
A caneca é feita de cerâmica de alta qualidade, foi licenciada oficialmente pelo Monty Python e tem capacidade para 355 ml de líquido quente ou frio. A caneca pode ser lavada na máquina de lavar louças e também pode ser usada no microondas.
A caneca Monty Python Mug custa US$16,95 na venda direta da Unemployed Philosophers Guild Store.
Veja mais brinquedos do Monty Python e outras canecas aqui no Blog de Brinquedo.
Via The Unemployed Philosophers Guild.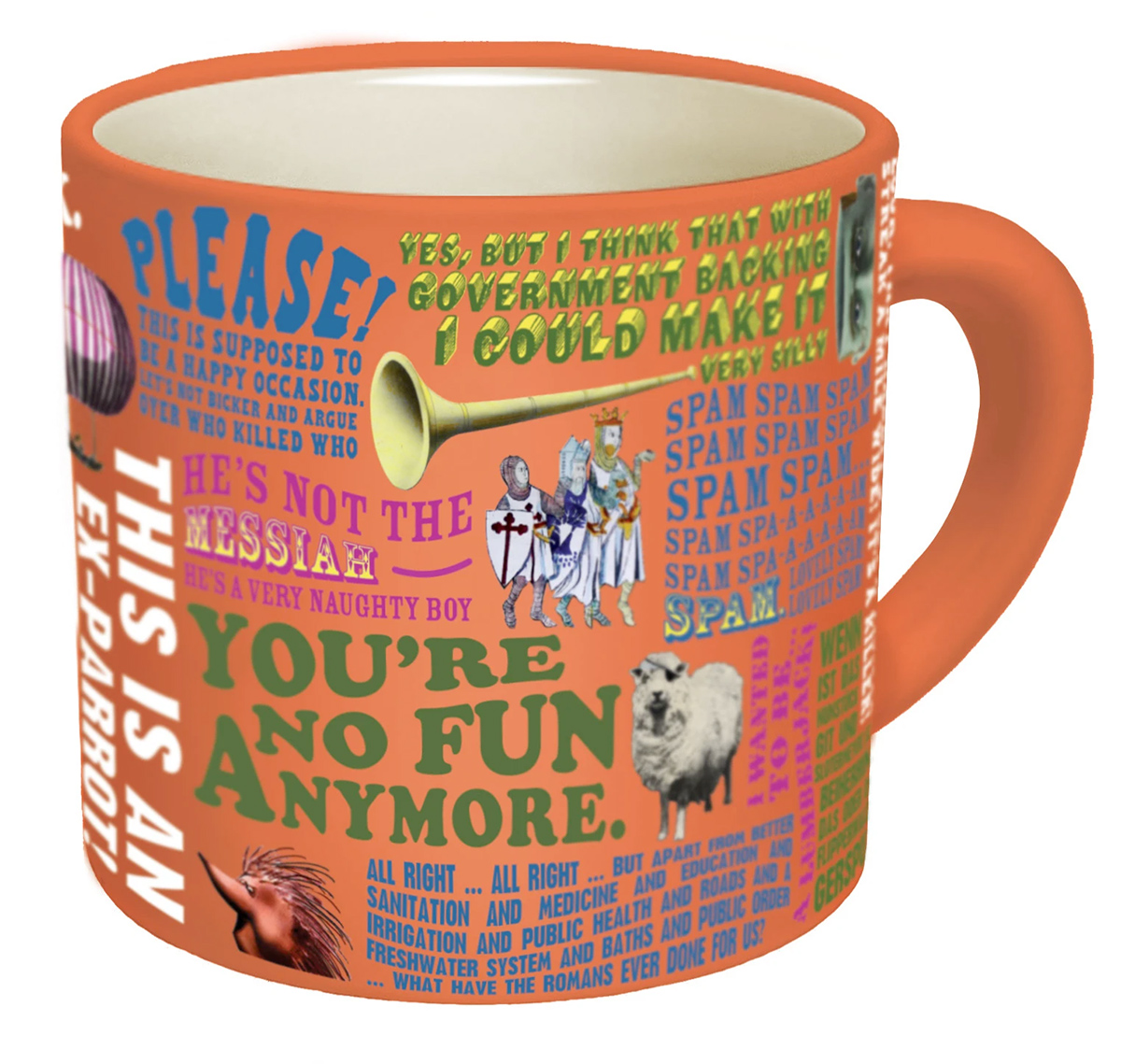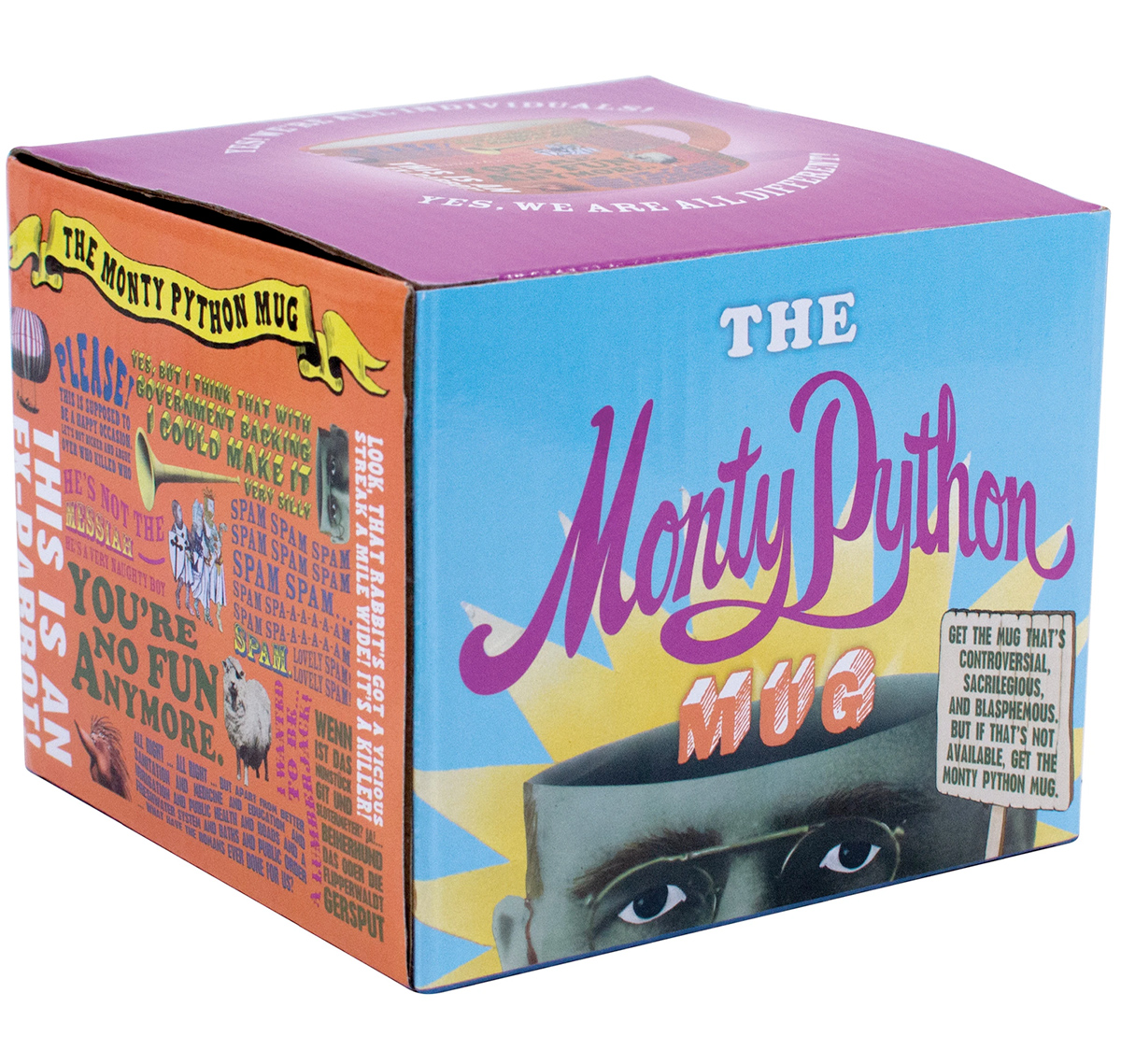 em
Cinema
Cozinha
Televisão