Jogo JENGA: Scooby-Doo
Por Dado Ellis em 1 de June de 2021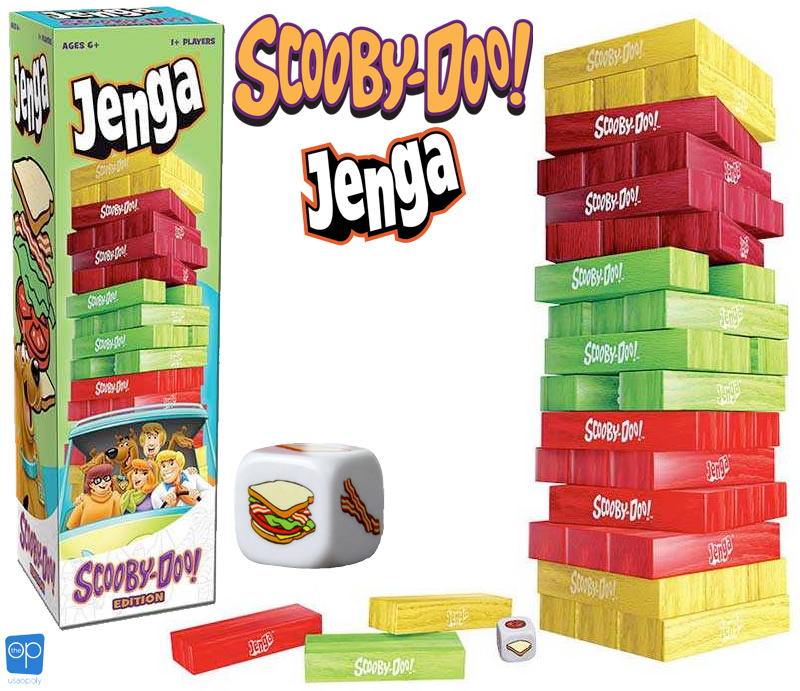 A USAopoly lançou uma versão do clássico jogo JENGA inspirado no desenho animado Scooby-Doo. O jogo foi lançado originalmente em 1983 durante a London Toy Fair por seu criador Leslie Scott.
O jogo JENGA: Scooby-Doo Edition vem com 54 blocos de madeira pintados em homenagem ao clássico sanduíche norte-americano BLT feito de bacon, alface e tomate, que sempre vemos em filmes, séries e desenhos animados. Os blocos na cor amarela representam os pães, os marrons são o bacon, os verdes o alface e os vermelhos com cor de tomate. Cada bloco deve ser retirado de acordo com o resultado do dado ilustrado com os ingredientes.
O jogo JENGA: Scooby-Doo Edition custa US$24,99 na venda direta da The OP Games Store.
Veja mais brinquedos do desenho animado Scooby-Doo e outras versões do jogo JENGA aqui no Blog de Brinquedo.
Via The OP.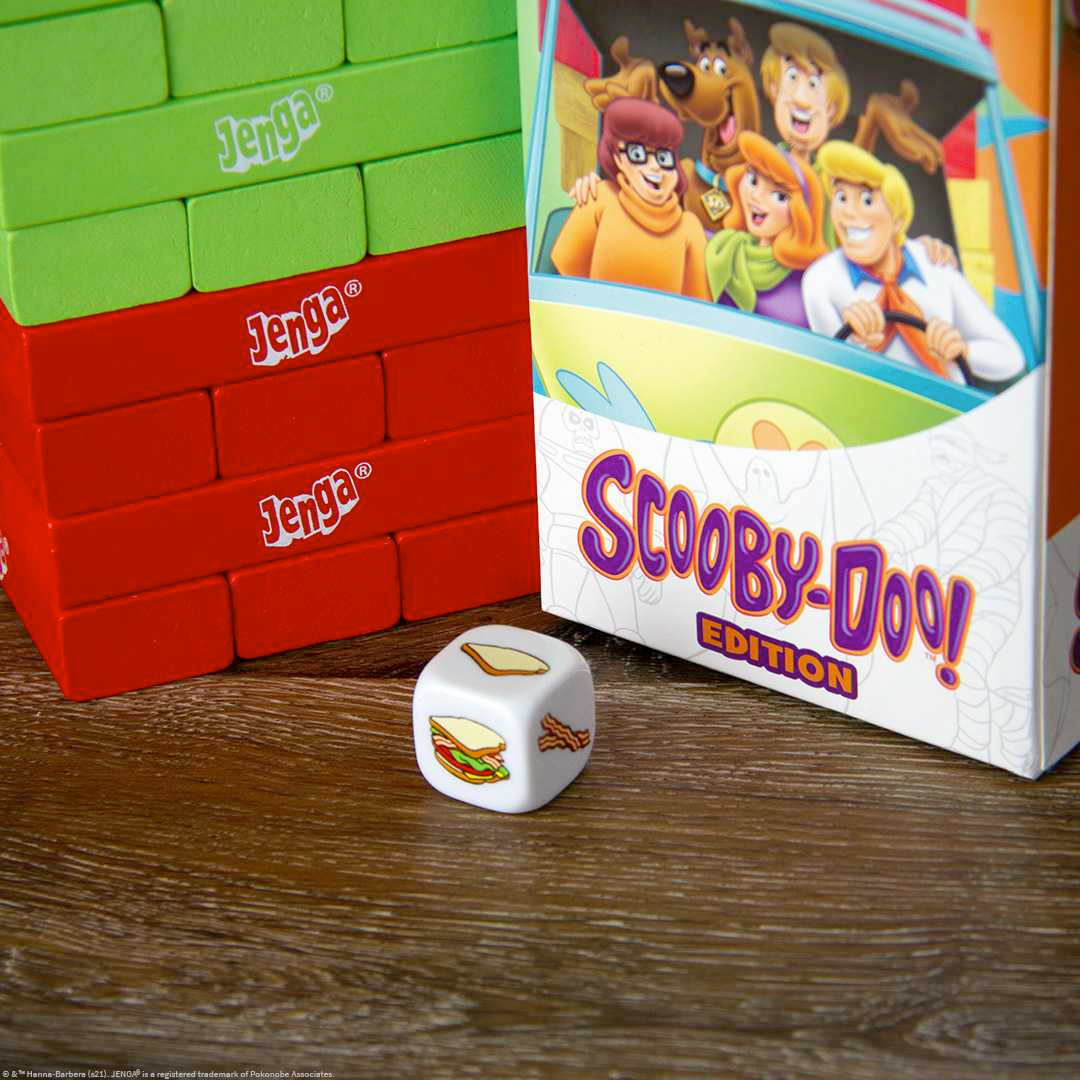 em
Jogos
Televisão