Cestas de Piquenique Jack e Sally Nightmare Before Christmas
Por Dado Ellis em 21 de May de 2021
A Picnic Time lançou duas cestas lindas cestas de vime para quem quer fazer um piquenique romântico na companhia dos namorados Jack e Sally do filme stop-motion O Estranho Mundo de Jack de Tim Burton e Henry Selick.
Cada cesta Nightmare Before Christmas Country Picnic Basket tem design vintage clássico com corpo feito de salgueiro de vime trançado à mão, alça robusta e confortável para carregar, forro de poli/algodão lavável listrado de azul e tampa de madeira dupla que também pode ser usada como uma bandeja para colocar copos e pratos.
A cesta de vime Jack and Sally Silhouette Country Picnic Basket tem a tampa decorada com uma ilustração da silhueta do Rei das Abóboras e a boneca de trapos Sally de mãos dadas na frente da lua cheia, no topo da colina com flores e cemitério na base, além da frase "Eternally Yours" (eternamente teu) gravada numa lápide estilizada.
A cesta de piquenique Jack and Sally Flowers Country Picnic Basket vem com a tampa decorada com o casal ilustrado em preto-e-branco e cercados de flores vermelhas, amarelas, roxas e brancas, além da frase "Eternally Yours" como no modelo acima.
Cada cesta de piquenique Nightmare Before Christmas Country Picnic Basket custa US$74,99 na pré-venda da Entertainment Earth, que aceita encomendas do Brasil.
Veja também a cesta de piquenique Mickey e Minnie e outros brinquedos do filme The Nightmare Before Christmas aqui no Blog de Brinquedo.
Via Picnic Time.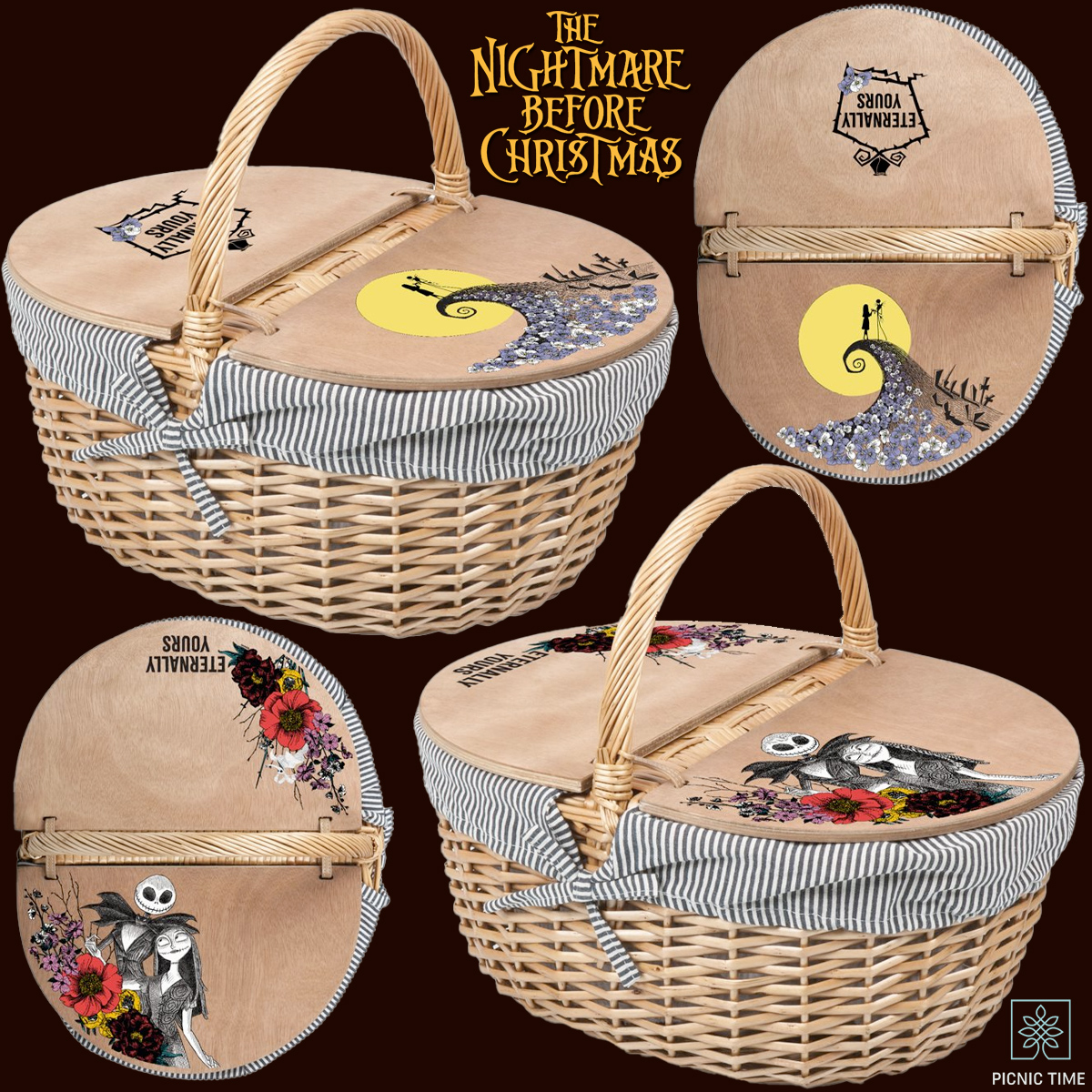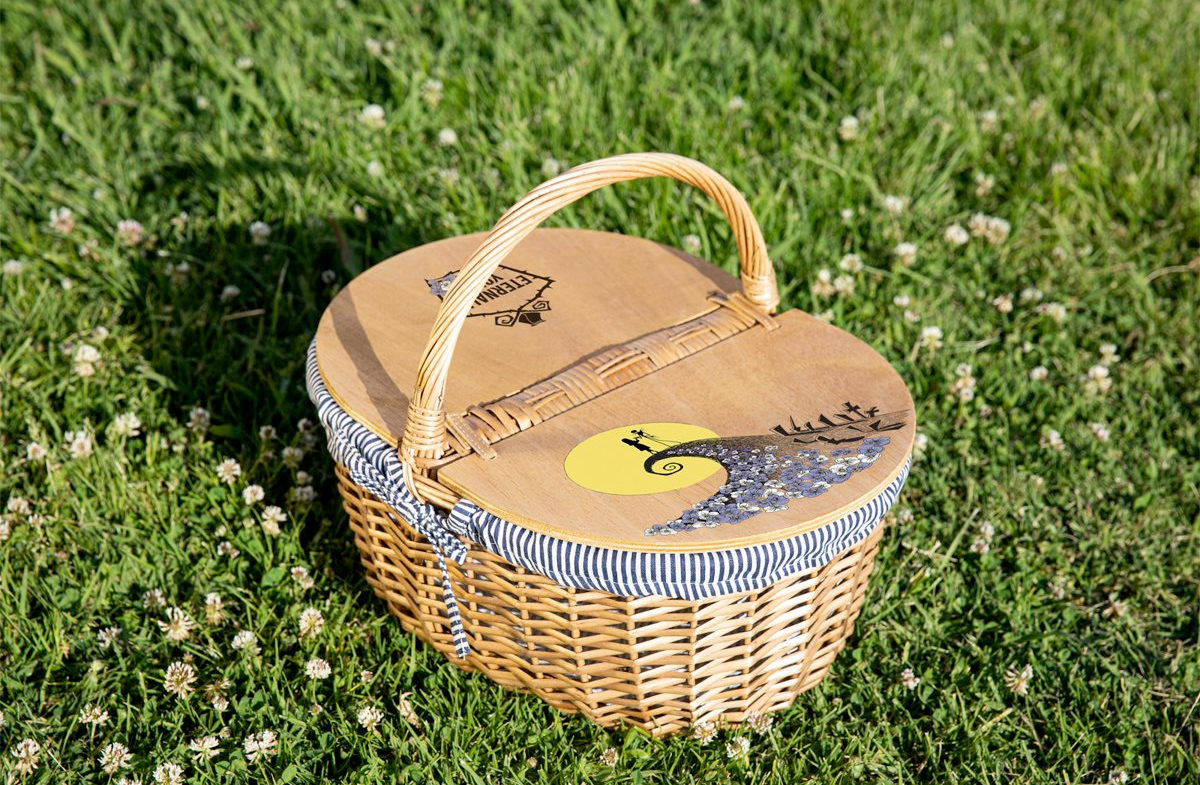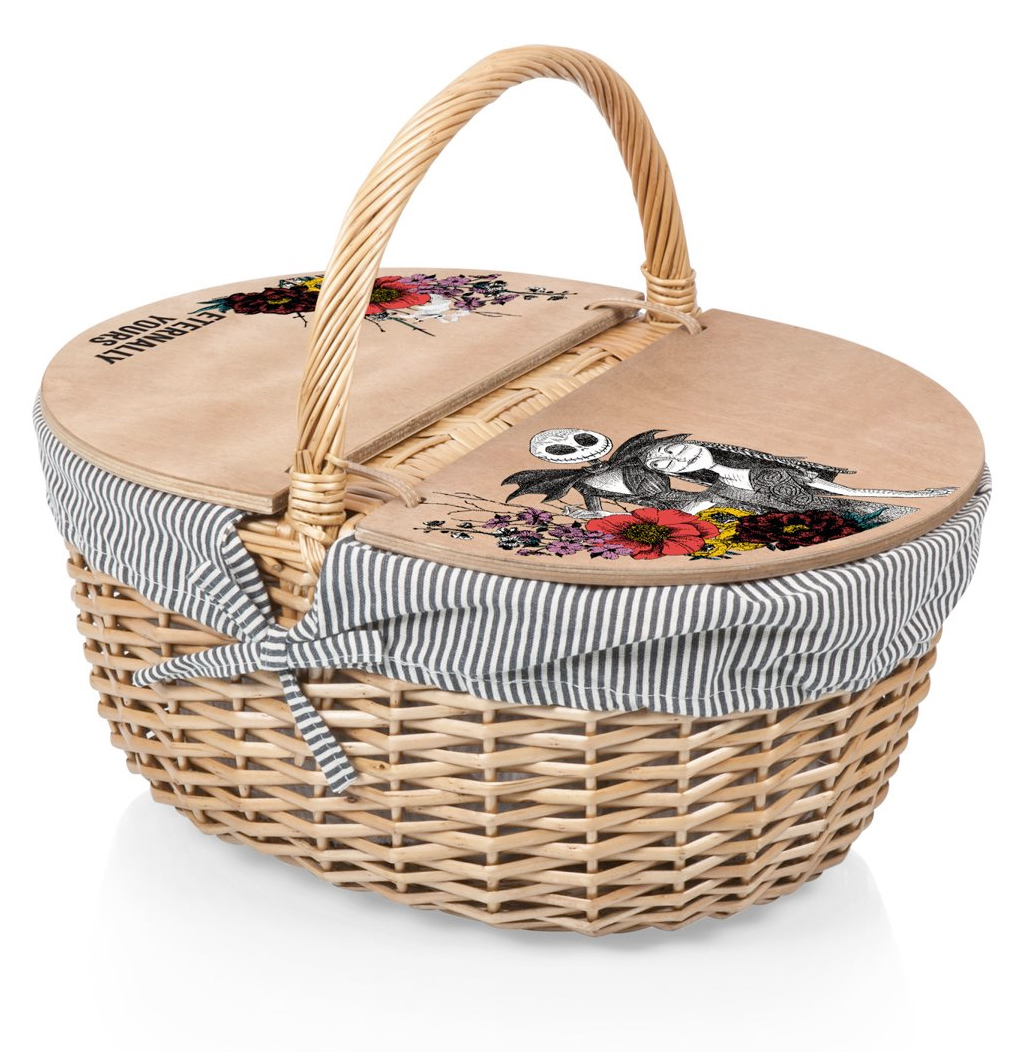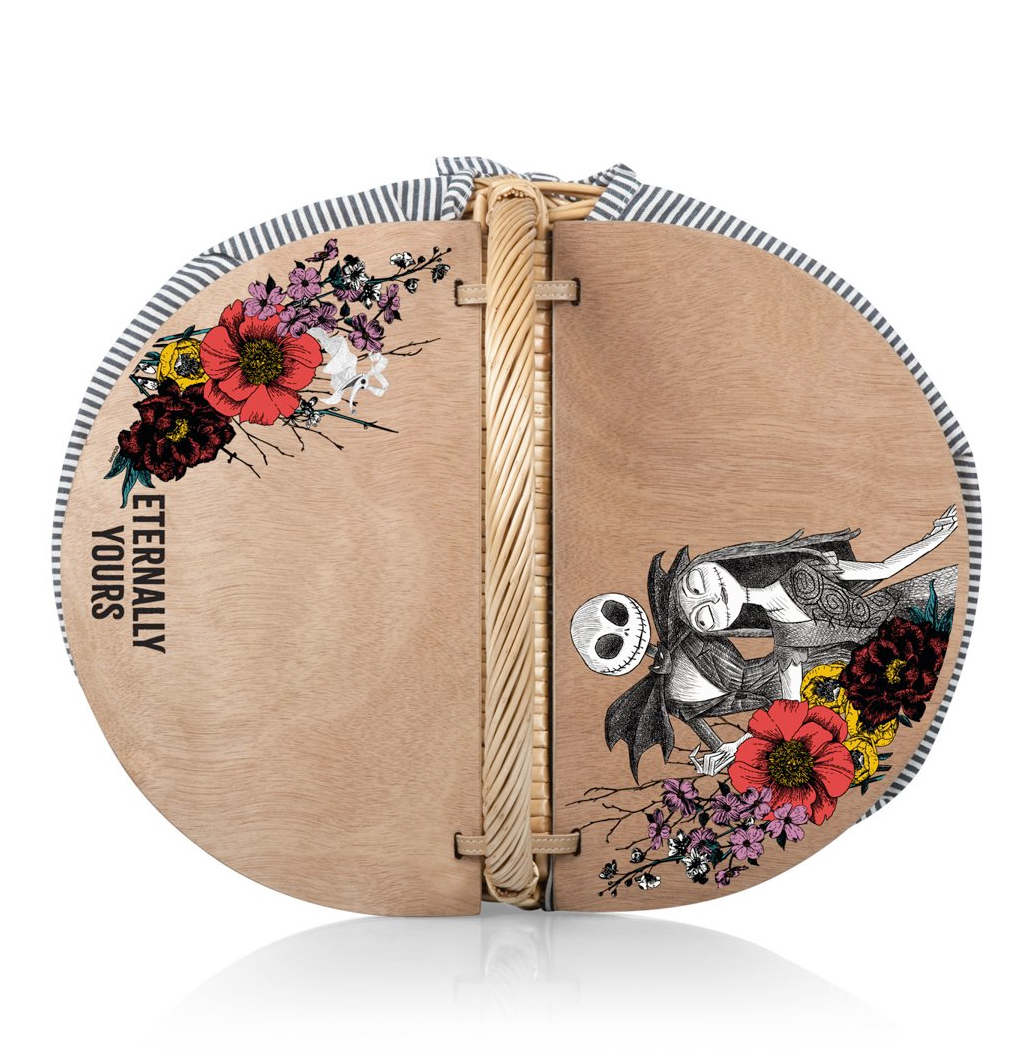 em
Cinema
Cozinha
Outdoors