Canecas Os Goonies Geeki Tikis: Sloth e Gordo
Por Dado Ellis em 15 de March de 2021
A Beeline Creative lançou um set duplo de canecas Geeki Tikis inspiradas no excelente filme de aventura Os Goonies, dirigido por Richard Donner em 1985, escrito por Chris Columbus e produzido por Steven Spielberg.
O set The Goonies Chunk & Sloth Geeki Tikis Mug 2-Pack vem com duas canecas no estilo Tiki, inspirado na cultura polinésia, esculpidas no formato de dois personagens fundamentais do filme: gordinho atrapalhado Chunk (Gordo) e o adorável e assustador Lotney 'Sloth' Fratelli com chapéu de pirata e camiseta do Superman. A caneca do Gordo mede aproximadamente 17,8 cm de altura e tem capacidade para 532ml e a caneca do Sloth mede 22,2 cm com capacidade para 709ml de líquido quente ou frio.
As canecas são feitas de cerâmica de alta qualidade com pintura esmaltada, foram licenciadas oficialmente, vêm embaladas em caixas de colecionador e podem ser levadas tanto no microondas quanto na lavadora de louças.
O set duplo The Goonies Chunk & Sloth Geeki Tikis Mug 2-Pack custa US$44,99 na pré-venda da Entertainment Earth, que aceita encomendas do Brasil.
Veja mais brinquedos do filme Os Goonies e outras canecas Tiki Mugs aqui no Blog de Brinquedo.
Via Beeline Creative.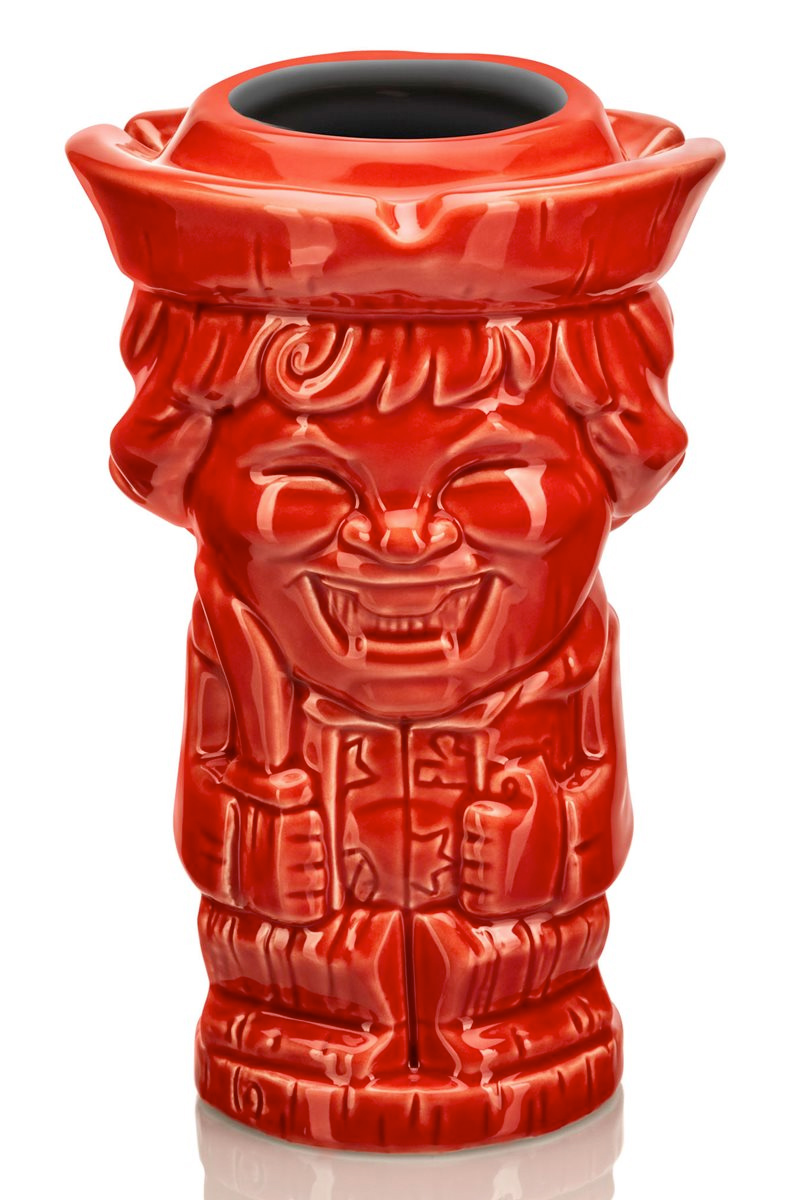 em
Cinema
Cozinha