Bonecos Pop! da Banda Devo: Satisfaction e Whip It
Por Dado Ellis em 4 de February de 2021
A Funko colocou em pré-venda dois bonecos Pop! Rocks em homenagem a banda de rock new wave Devo formada por fundada por Gerald Casale e Mark Mothersbaugh em 1973 e que explodiu nos anos 80.
O Devo Whip It with Whip Pop! Vinyl Figure celebrando a música "Whip It", do álbum Freedom of Choice de 1980, e seu famoso videoclip financiado pelos próprios membros da banda por cerca de quinze mil dólares. O boneco vem vestido de preto, com máscara preta, chicote e o curioso chapéu vermelho.
E o Devo Satisfaction (Yellow Suit) Pop! Vinyl Figure com capacete laranja, óculos escuros e o macacão amarelo do videoclip em que a banda toca sua versão da música "Satisfaction" dos Rolling Stones. Os bonecos são licenciados oficialmente e medem aproximadamente 9,5 cm de altura.
Cada boneco Devo Pop! Vinyl Figure custa US$10,99 na pré-venda da Entertainment Earth, que aceita encomendas do Brasil.
Veja mais brinquedos da banda Devo e outros bonecos Pop! Rocks aqui no Blog de Brinquedo.
Via EE.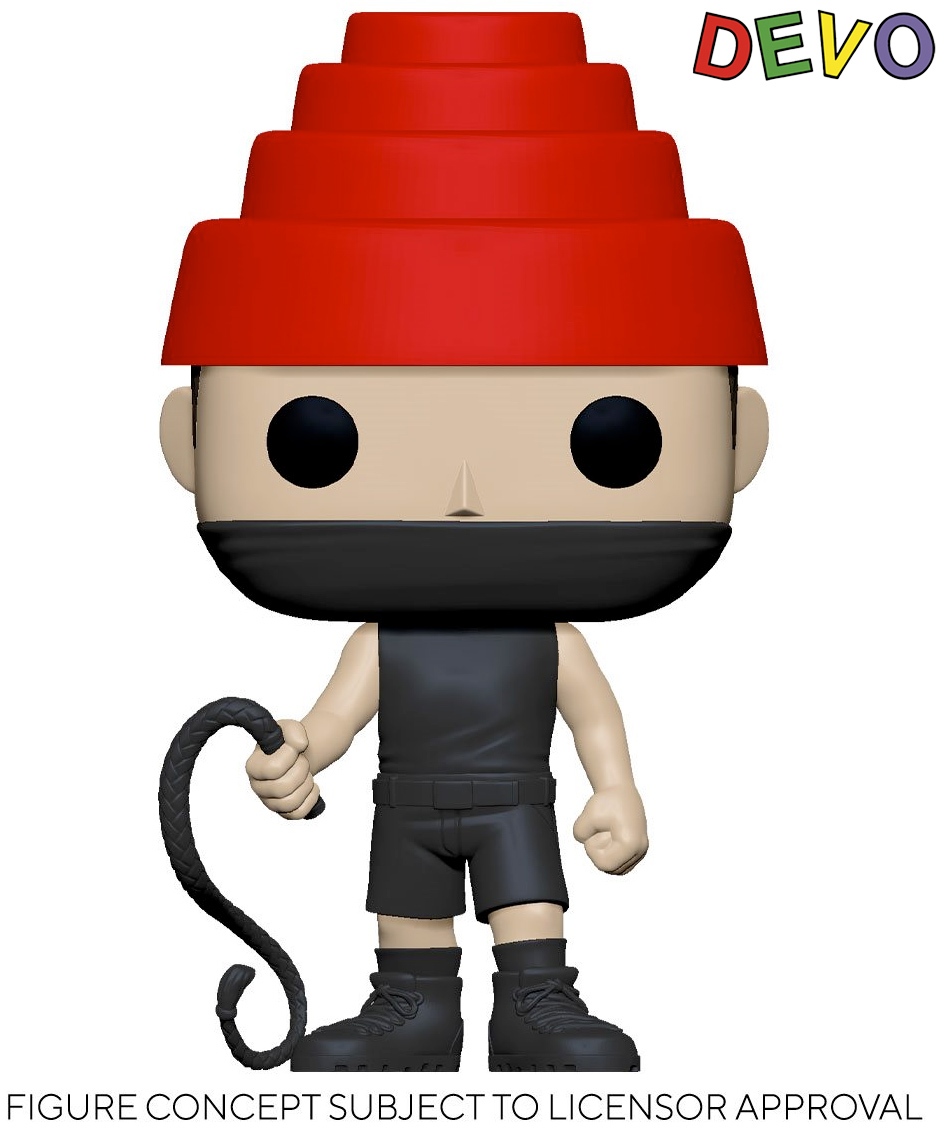 em
Bonecos
Música
Personalidades