Baralho O Exorcista
Por Dado Ellis em 22 de January de 2021
Tem que ser corajoso para jogar uma partida de pôquer, buraco ou truco numa noite chuvosa com o baralho temático do horripilante filme de terror O Exorcista, dirigido por William Friedkin em 1973 e escrito por William Peter Blatty.
O baralho The Exorcist Playing Cards vem com 52 cartas, mais dois curingas, decoradas com imagens aterrorizantes de um dos melhores filmes de terror de todos os tempos, incluindo várias aparições da menina Reagan possuída pelo demônio Pazuzu, o Padre Damien Karras e o Padre Lankester Merrin entre outros.
O baralho da NMR é licenciado oficialmente, as cartas têm acabamento em linho e têm o tamanho oficial de cartas de pôquer com 6,35 por 8,89 centímetros.
O baralho The Exorcist Playing Cards custa US$10,99 na Toynk, que aceita encomendas do Brasil.
Veja mais brinquedos do filme O Exorcista e outros baralhos aqui no Blog de Brinquedo.
Via Toynk.com.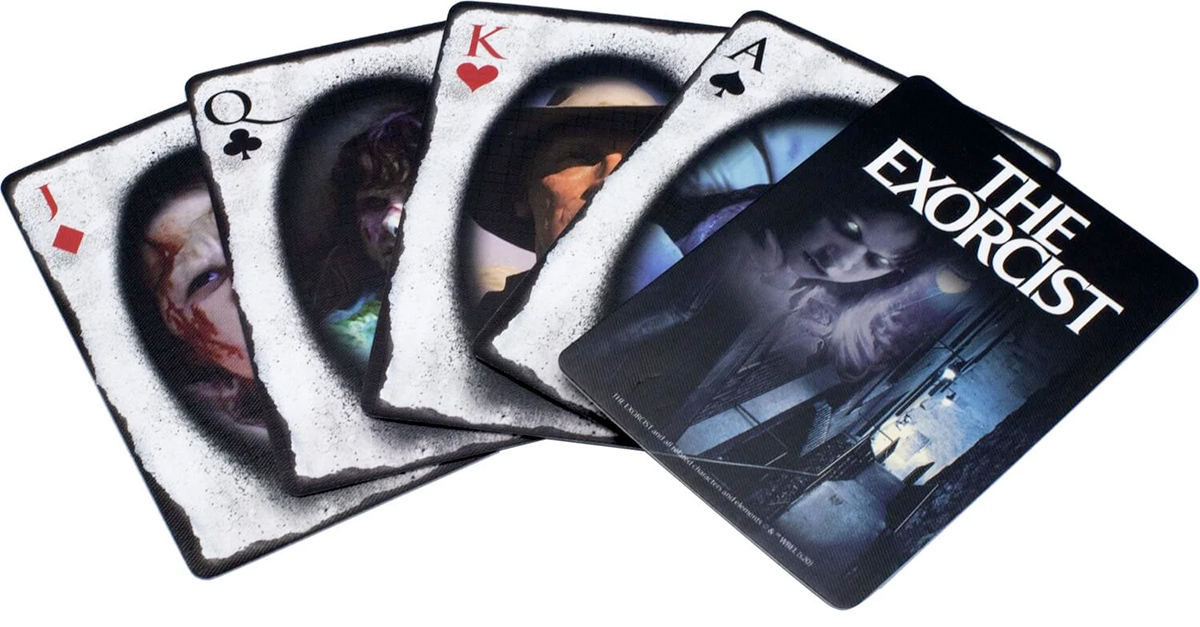 em
Cartas
Cinema
Horror