Cobertor de Lance A Lenda de Korra
Por Dado Ellis em 19 de November de 2020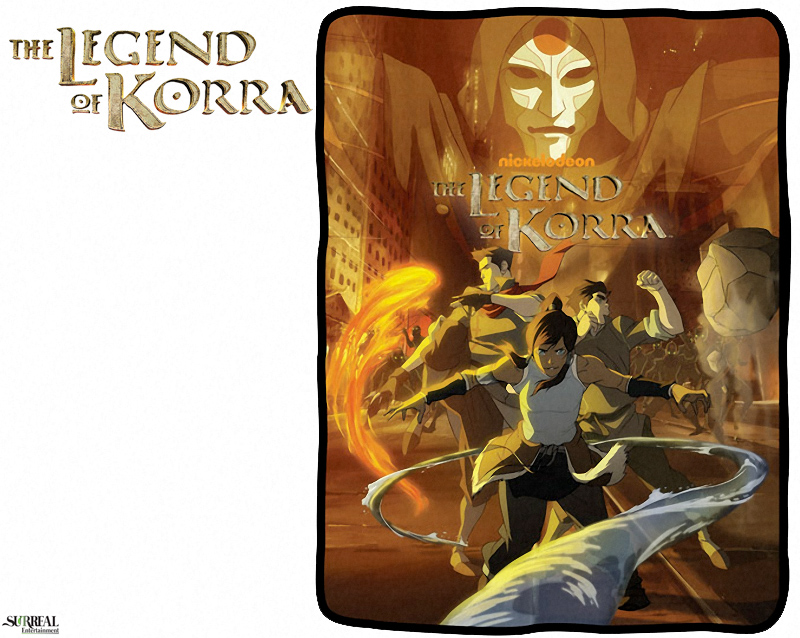 A Surreal Entertainment lançou um cobertor de lance irado inspirado na série animada A Lenda de Korra, uma continuação da série Avatar: A Lenda de Aang também do canal Nickelodeon.
O cobertor The Legend of Korra Fleece Throw reproduz o pôster da série com a destemida Korra e os irmãos Mako e Bolin cercados pelos quatro elementos (água, terra, ar e fogo) e sob o olhar do vilão Amon, líder dos igualitários. O cobertor é feito de flanela de microfibra (100% poliéster) macia e quentinha, foi licenciado oficialmente e mede 1,14 metro por 1,52 metro.
O cobertor de lance The Legend of Korra Fleece Throw custa US$29,99 na pré-venda da BigBadToyStore, que aceita encomendas do Brasil.
Veja mais brinquedos da série The Legend of Korra e outros cobertores aqui no Blog de Brinquedo.
Via BBTS.
em
Pelúcia e Pano
Televisão