Mini-Busto A Noiva de Frankenstein Spinature para Girar na Vitrola
Por Dado Ellis em 28 de October de 2020
A Waxwork Records colocou em pré-venda o segundo mini-busto de horror da linha SPINATURES e para fazer companhia ao monstro do Dr. Frankenstein ninguém melhor que a Noiva do clássico filme The Bride of Frankenstein de 1935.
A The Bride of Frankenstein Spinature tem o rosto da atriz britânica Elsa Lanchester com o caraterístico penteado alto com raios brancos da eletricidade, jaleco branco e ataduras nos braços. O busto tem um orifício na base para se encaixar ao eixo da plataforma giratória de um toca discos de vinil e girar junto com o disco.
O busto The Bride of Frankenstein Spinature é feito de plástico, mede aproximadamente 10 cm (4") de altura, é licenciado oficialmente e vem dentro de embalagem com janela dupla com arte de Robert Sammelin. Quem não tem uma vitrola pode exibi-lo como um busto normal.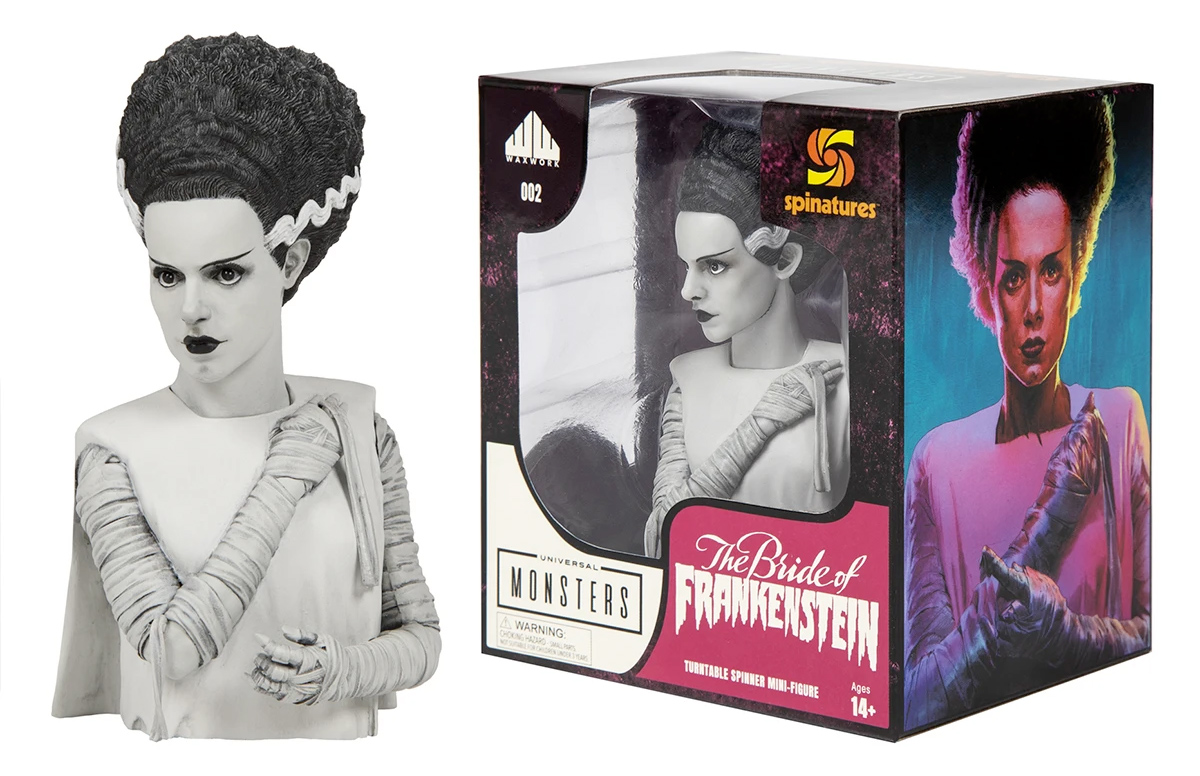 A Waxwork Records produz discos de vinil com capas incríveis de trilhas de séries e filmes de terror como The Bride of Frankenstein, Rosemary's Baby, Us, Child's Play, Stephen King's IT e Evil Dead 2 entre muitos outros.
O mini-busto The Bride of Frankenstein Spinature custa US$24 na venda direta da Waxwork Records ou na BigBadToyStore, que aceita encomendas do Brasil.
Veja mais brinquedos do Noiva do Frankenstein e dos Monstors do Universal Studios, além de outros bustos de terror e horror aqui no Blog de Brinquedo.
Via Waxwork Records.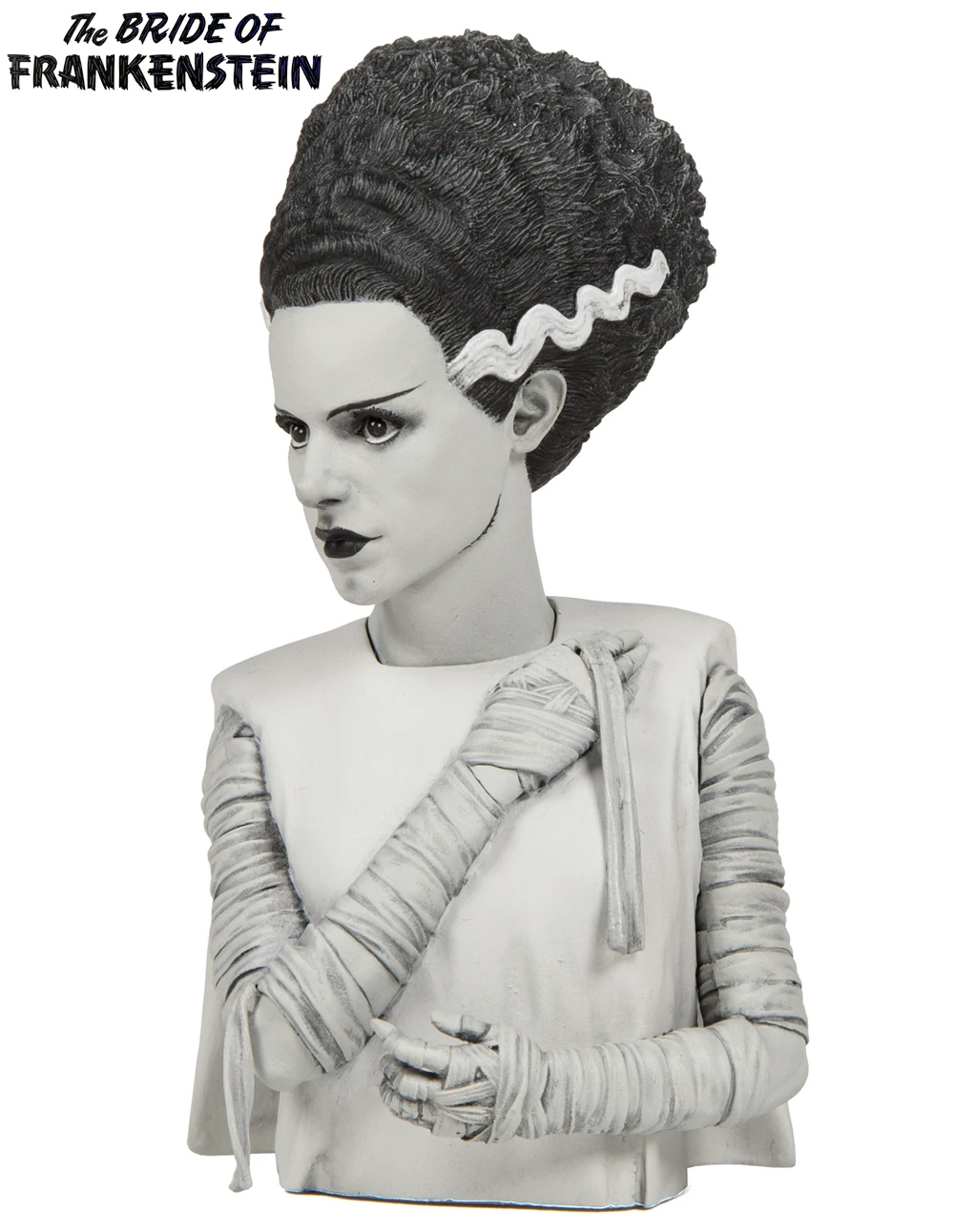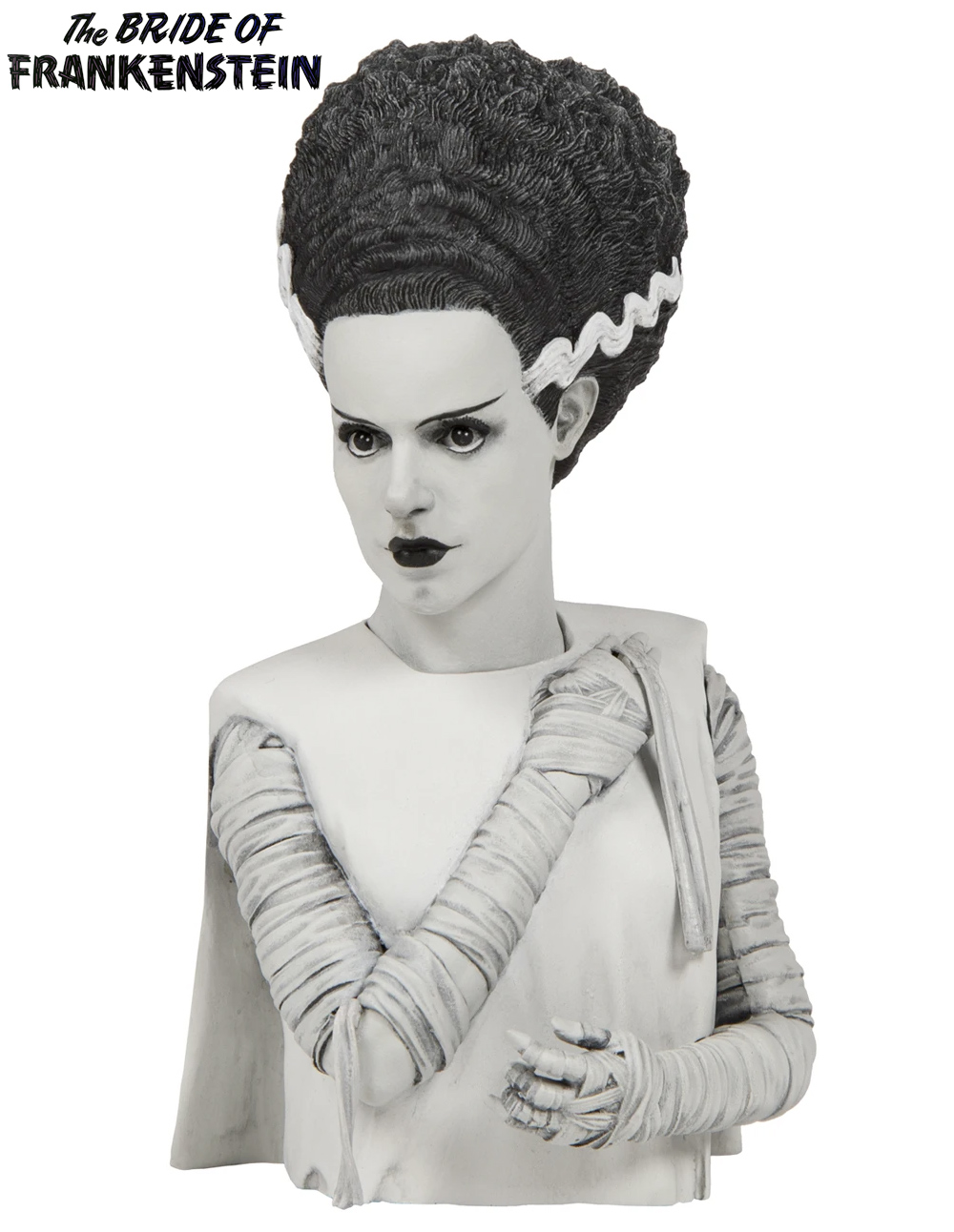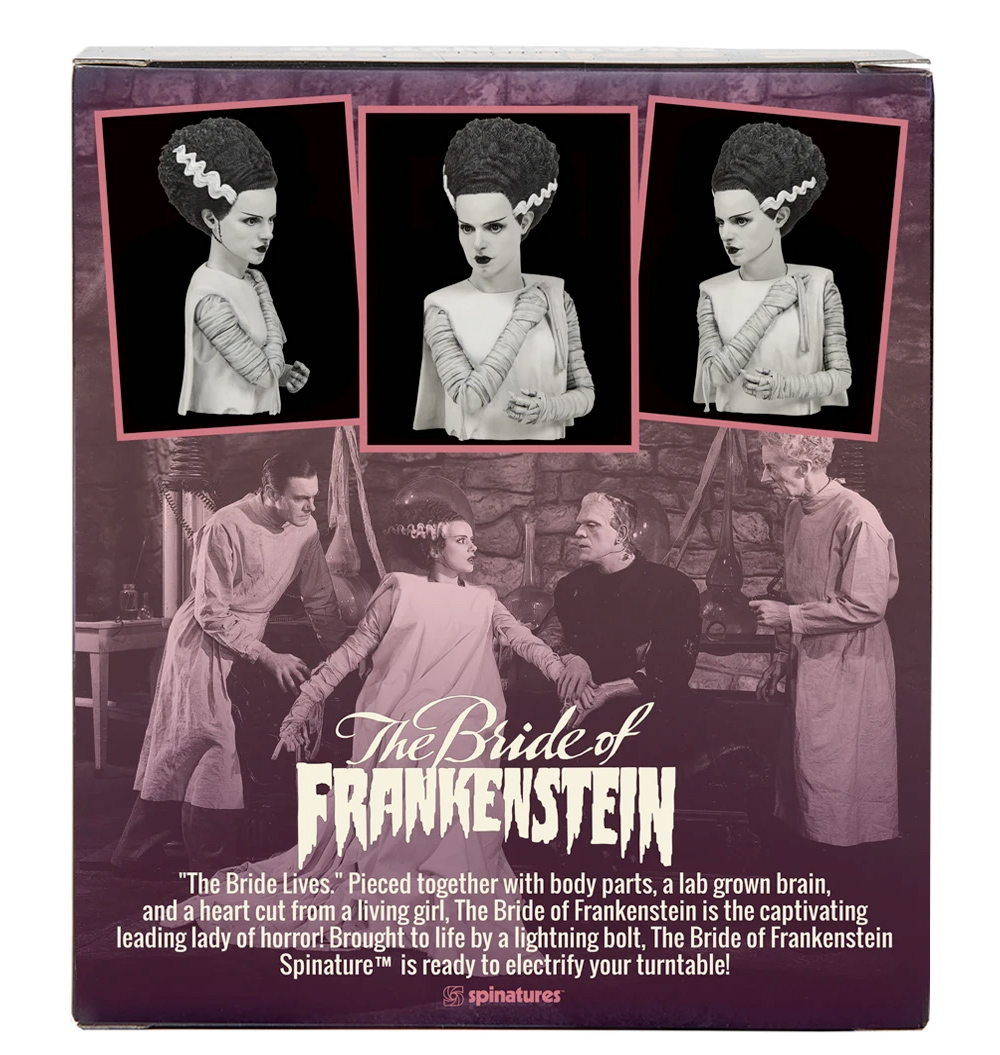 em
Cinema
Estátuas e Bustos
Horror