Consoles Portáteis My Arcade Pocket Players de Videogames Clássicos dos Anos 80
Por Dado Ellis em 11 de March de 2020
Saudades dos videogames clássicos em 16-bits? A My Arcade lançou uma coleção de videogames portáteis com títulos arcades dos anos 80 que vão fazer sucesso com os gamers nostálgicos.
São cinco consoles portáteis com design ergonômico, telas coloridas de 2.8" polegadas com gráficos 16-bits, caixas de som frontais, controle de volume e entradas para fones de ouvido 3.5mm.
Cada console vem com 3 games: Pac-Man Pocket Player com Pac-Man, Pac-Mania e Pac-Panic; Ms. Pac-Man Pocket Player com Ms. Pac-Man, Sky Kid e Mappy; Dig Dug Pocket Player com Dig Dug, Dig Dug II e The Tower of Druaga; Bubble Bobble Pocket Player com Bubble Bobble, Bubble Bobble Part 2 e Rainbow Islands: the story of Bubble Bobble 2; Galaga Pocket Player com Galaga, Galaxian e Xevious; Don Doko Don Pocket Player com Don Doko Don, Don Doko Don 2 e Chack'n Pop. Cada console portátil funciona com 4 pilhas AAAA ou cabo micro USB.
Cada console portátil My Arcade Pocket Player custa US$34,99 diretamente na My Arcade Store.
Veja outros brinquedos de videogames arcade aqui no Blog de Brinquedo.
Via My Arcade.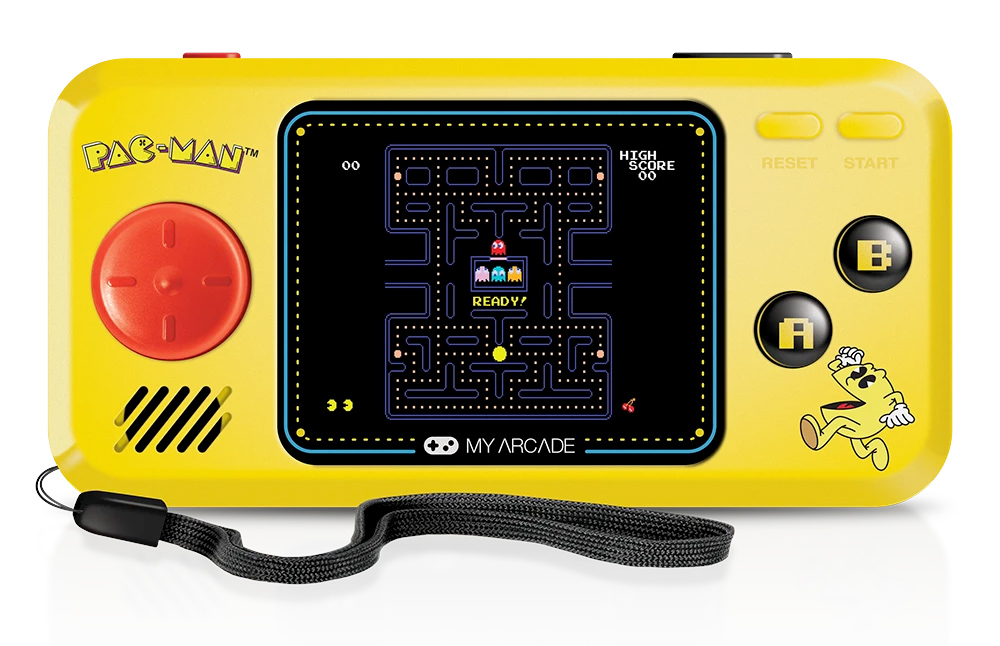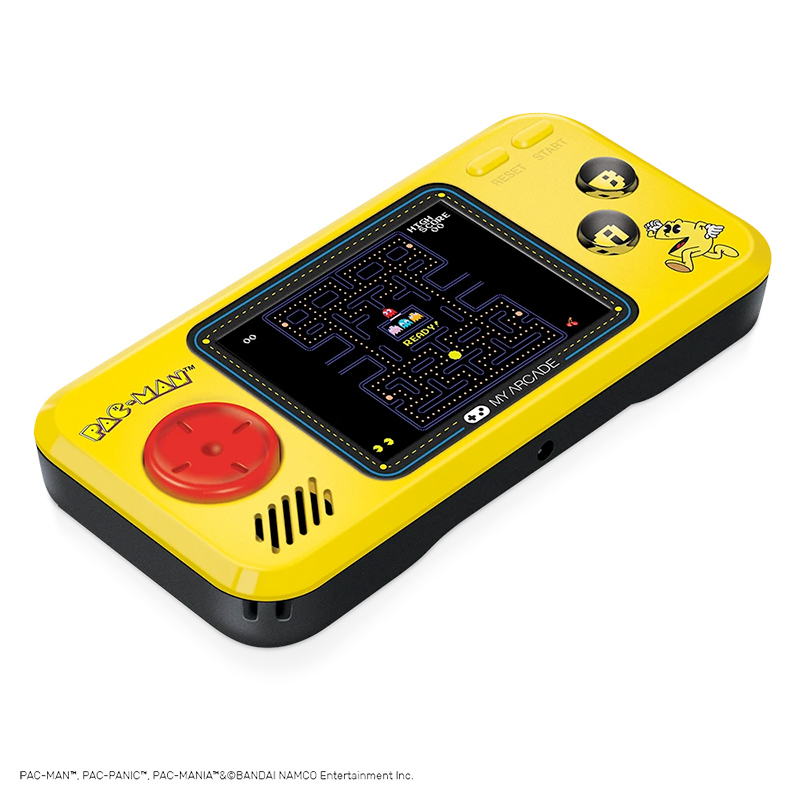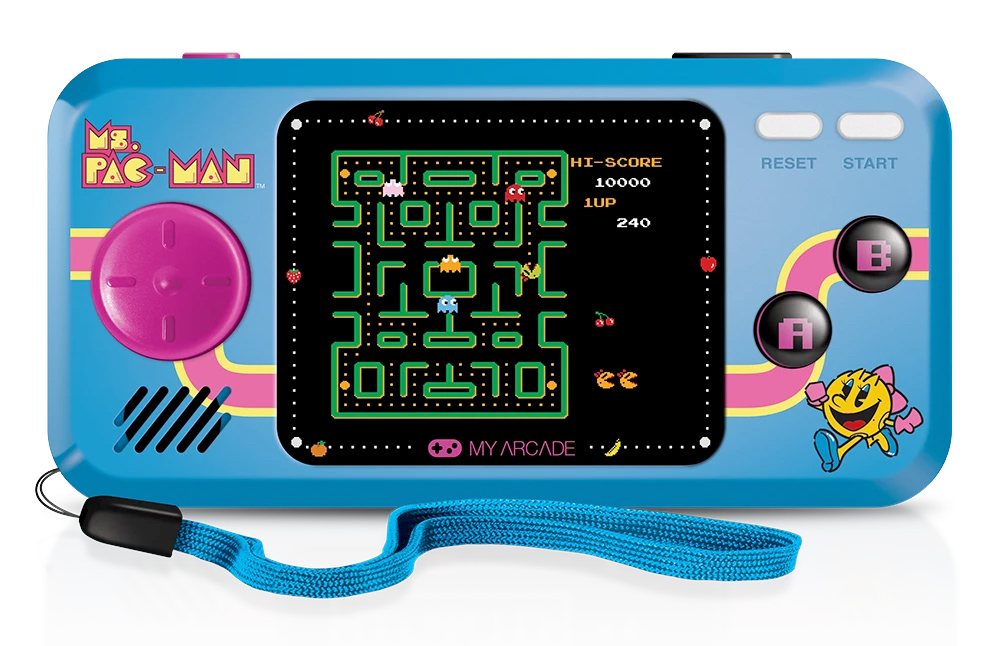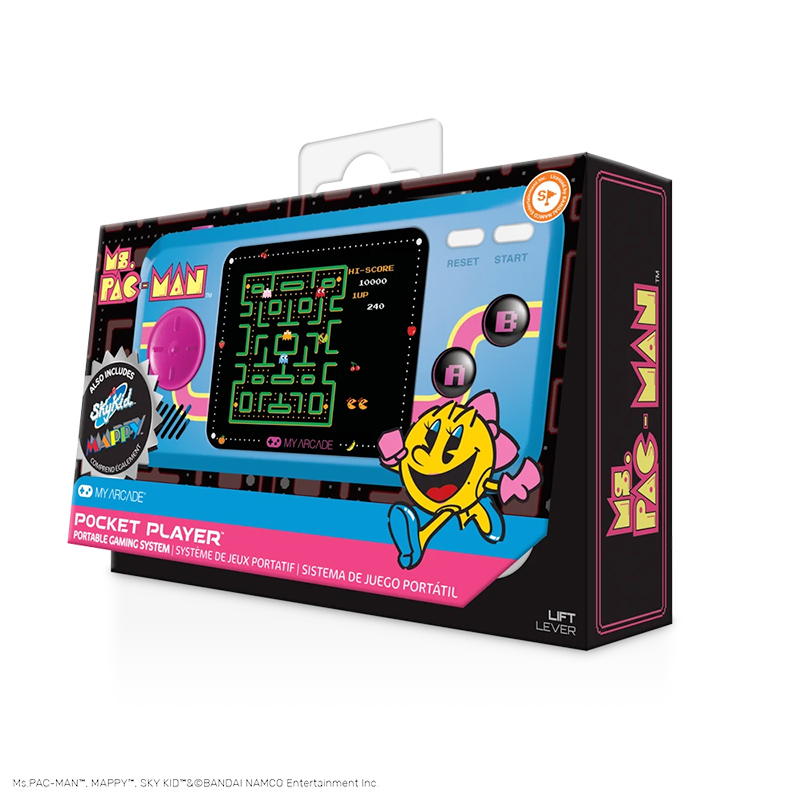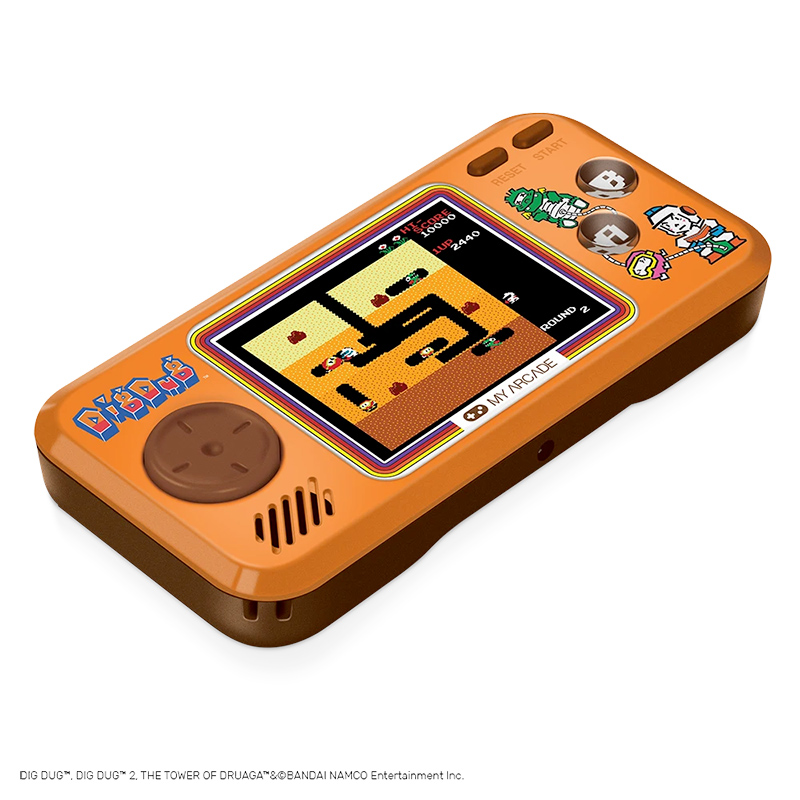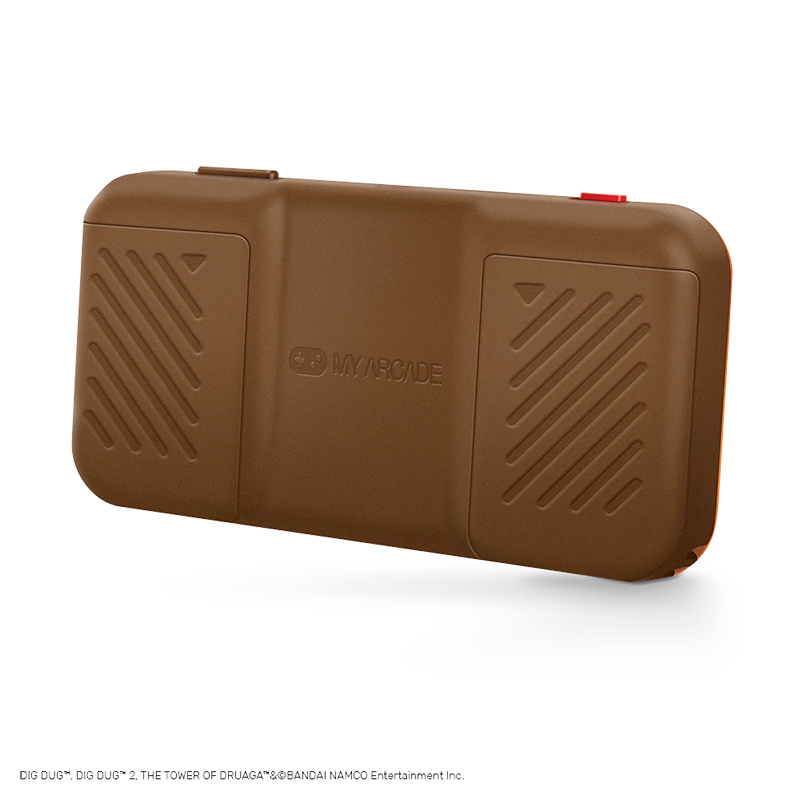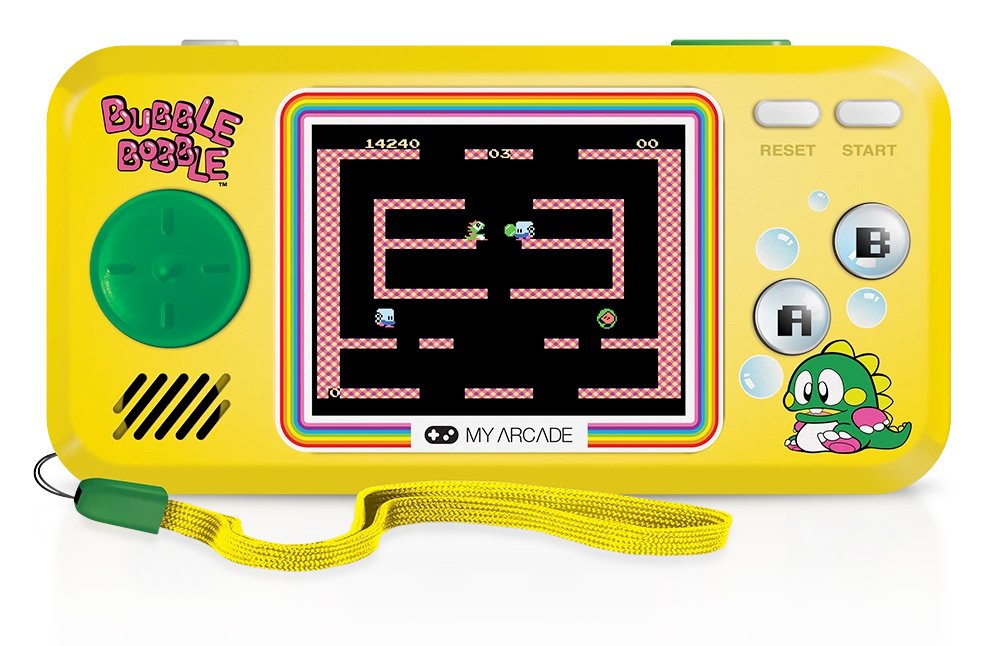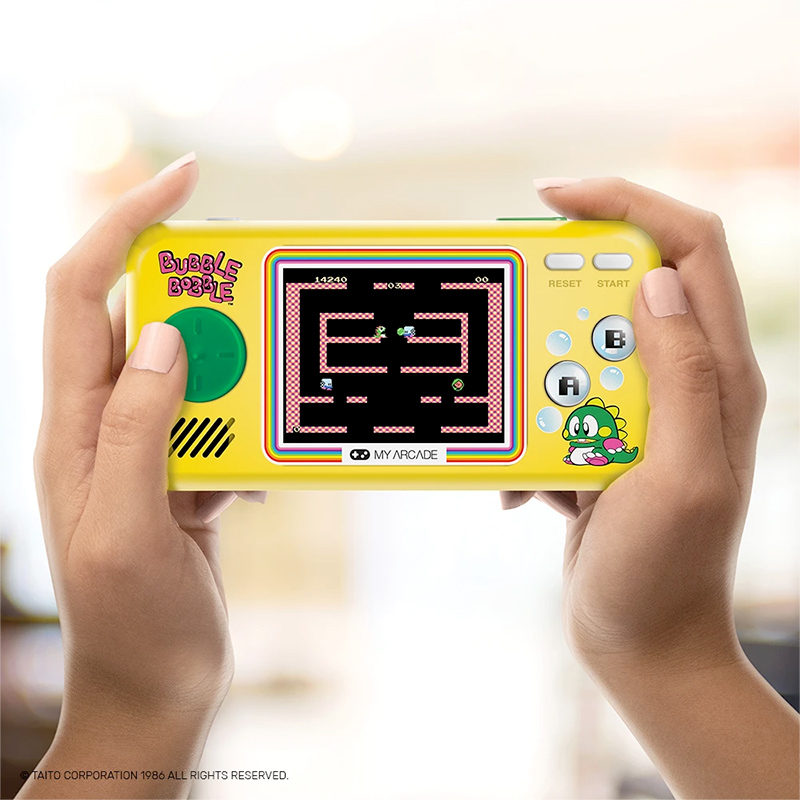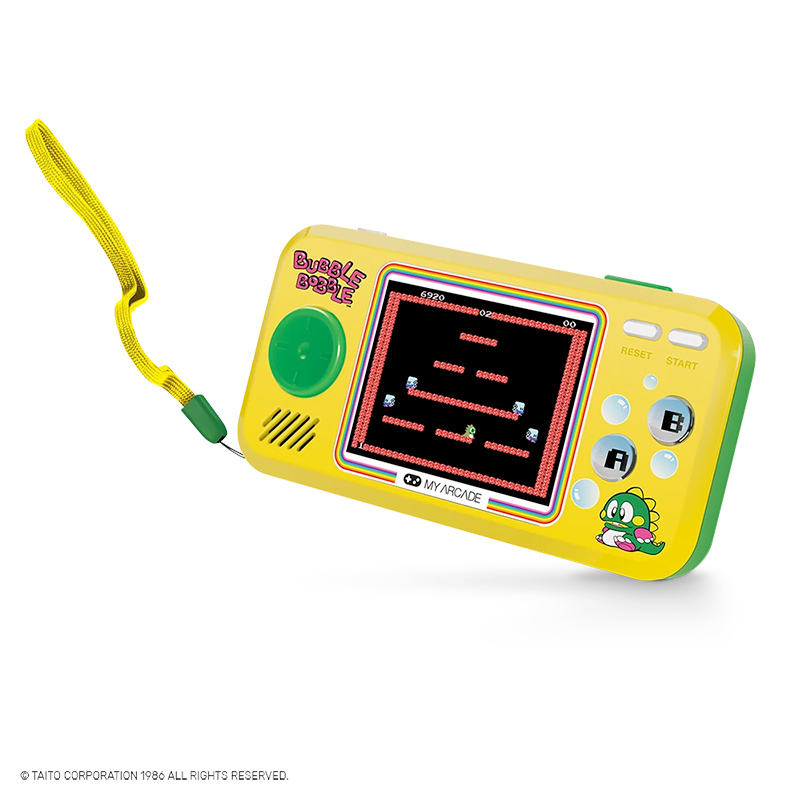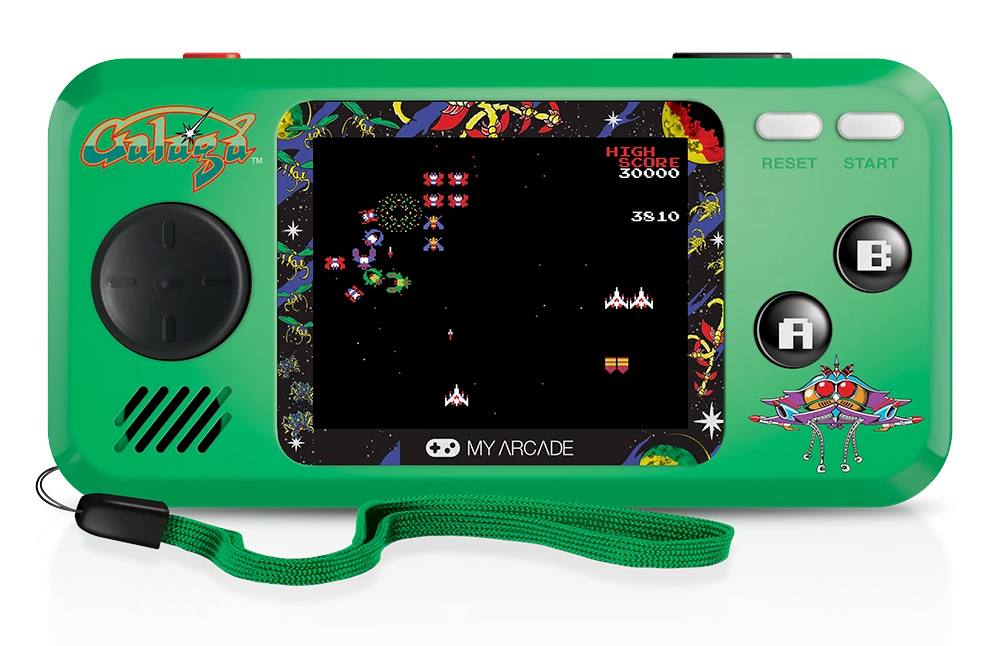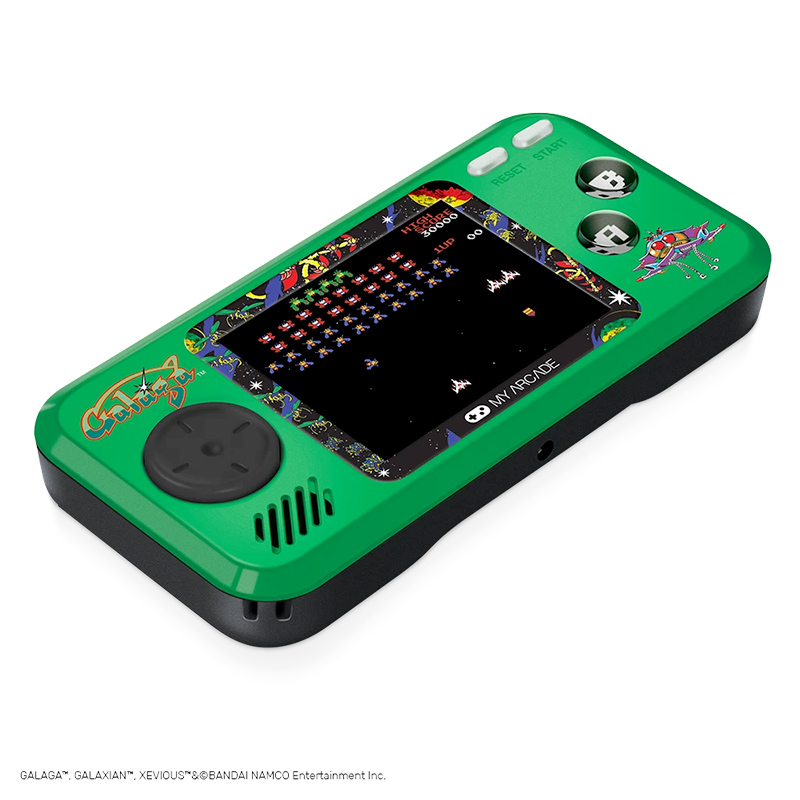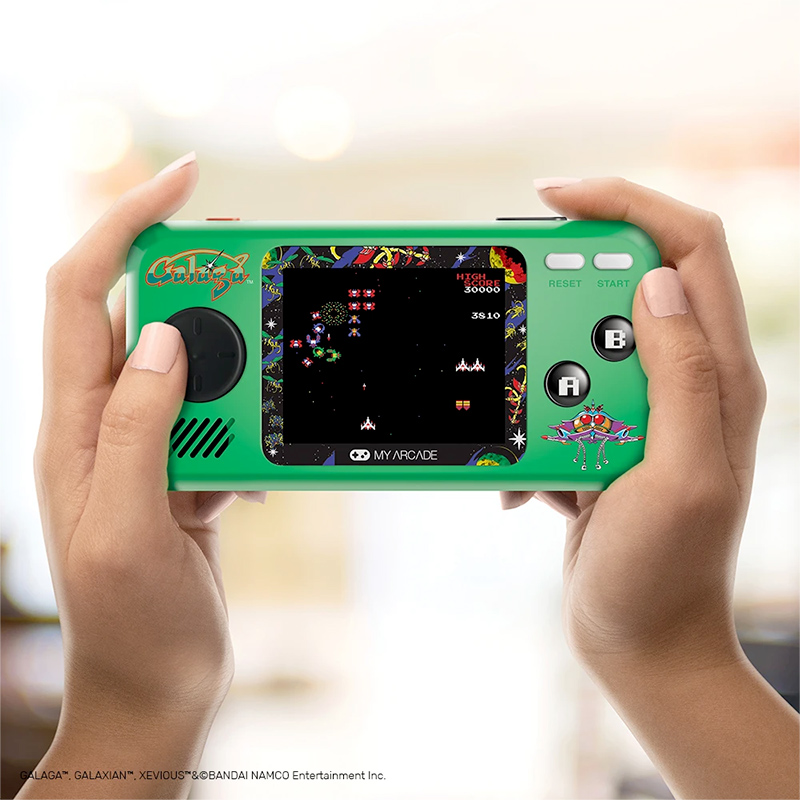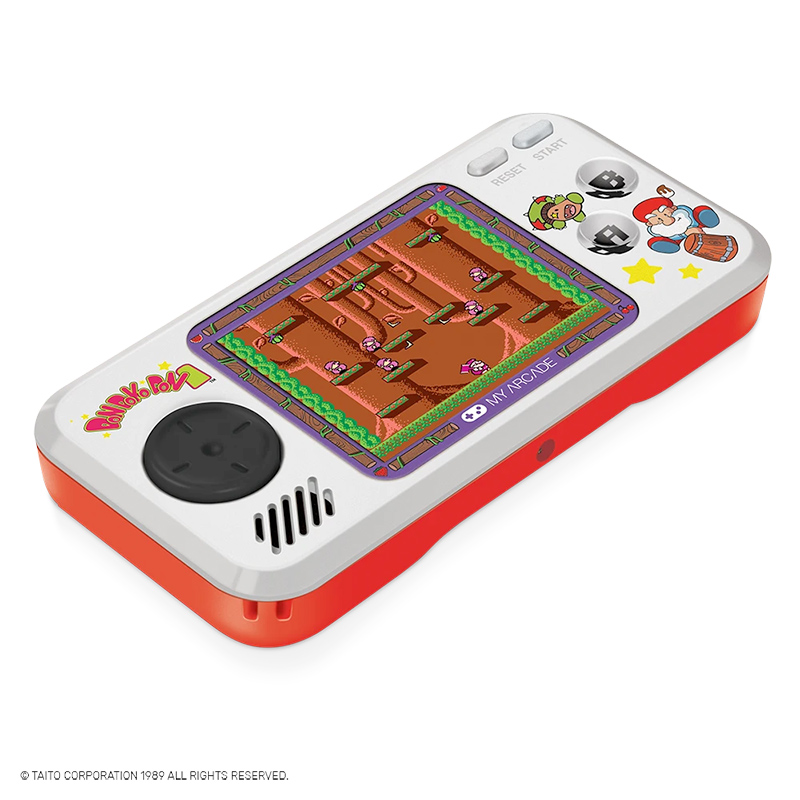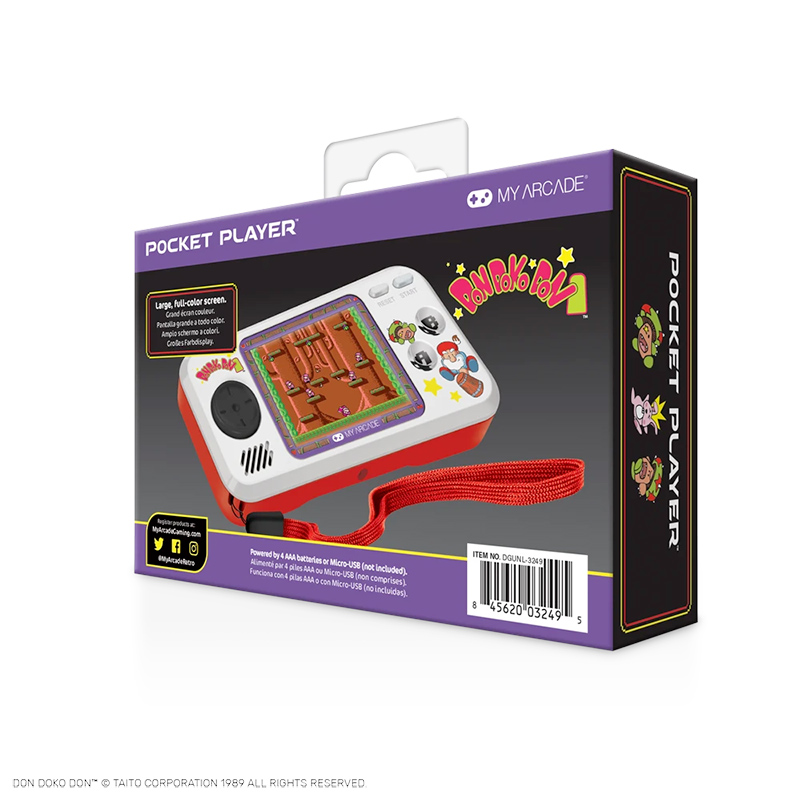 em
Eletrônicos
Jogos
Videogames