Tom & Jerry Busto Soap Studio: Tom Comendo Sanduíche Jerry Burger
Por Dado Ellis em 17 de October de 2019
Absolutamente incrível o novo busto do Soap Studio em comemoração dos 80 anos da dupla Tom e Jerry criada por William Hanna e Joseph Barbera em 1940.
O Tom and Jerry Burger Bust captura o gato Tom se preparando para dar uma mordida num sanduiche de Jerry, com cara de pouco amigo, acompanhado de alface no pão com gergelim. O busto tem cores vibrantes, é feito de vinil de alta qualidade e mede 23 cm de altura.
O busto Tom and Jerry Burger Bust custa US$99 na pré-venda da Sideshow Collectibles, que aceita encomendas do Brasil.
Veja mais brinquedos da dupla Tom e Jerry entre outros brinquedos dos desenhos animados Hanna-Barbera aqui no Blog de Brinquedo.
Via Soap Studio.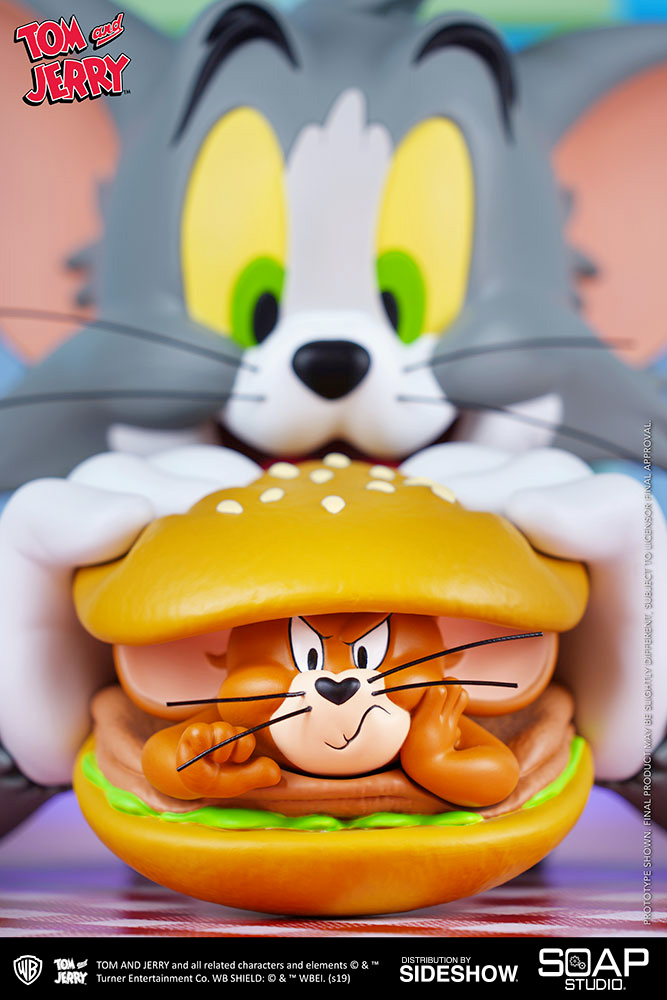 em
Cinema
Destaques
Estátuas e Bustos
Televisão