Jogo Clue (Detetive) IT: A Coisa (2017)
Por Dado Ellis em 11 de March de 2019
A Usaopoly, que está mudando de nome para The OP, anunciou uma versão temática do jogo de tabuleiro Clue (Detetive) baseada no filme de terror IT: A Coisa de Stephen King.
O jogo Clue: It (2017) coloca os jogadores como as crianças do Clube dos Perdedores num tabuleiro customizado com locações da cidade fictícia de Derry, no estado do Maine, com o objetivo de descobrir quem o palhaço Pennywise vai raptar, que objeto ele usará para atraí-lo(a), e de onde o(a) levará. O jogo vem com 7 peças representando as crianças, 7 cartas de suspeitos, 22 cartas de rumor, 25 cartas de intriga 6 armas de zinco.
O jogo de tabuleiro Clue: It (2017) custa US$34,99 na pré-venda da BigBadToyStore, que aceita encomendas do Brasil.
Veja mais brinquedos da franquia IT: A Coisa e outras versões do jogo Clue (Detetive) aqui no Blog de Brinquedo.
Via The OP.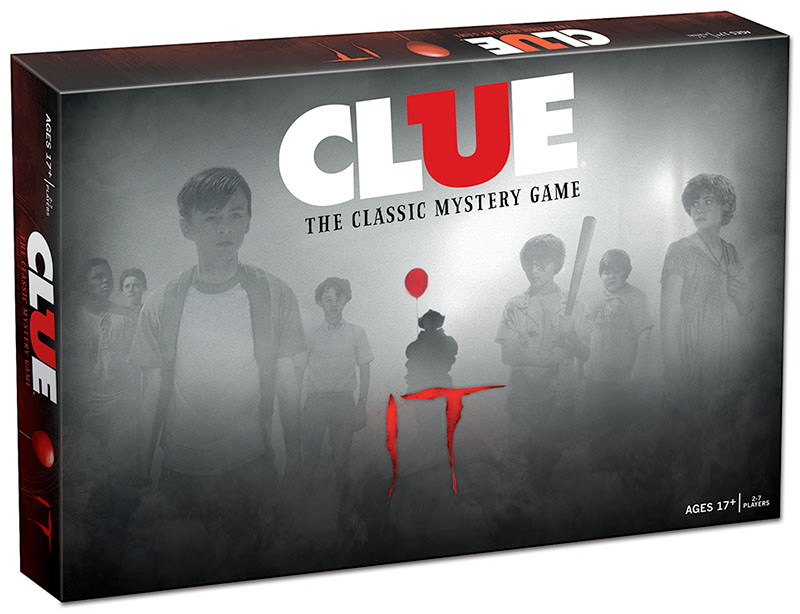 emUncategorized
Warning
: mysqli_query(): (HY000/1021): Disk full (/tmpMysql/#sql_597c_2.MAI); waiting for someone to free some space... (errno: 28 "No space left on device") in
/home/blogdebrinquedo/www/wp-includes/wp-db.php
on line
1924