Duplas VYNL Harry Potter: Dobby + Harry e Bellatrix + Voldemort
Por Dado Ellis em 26 de November de 2018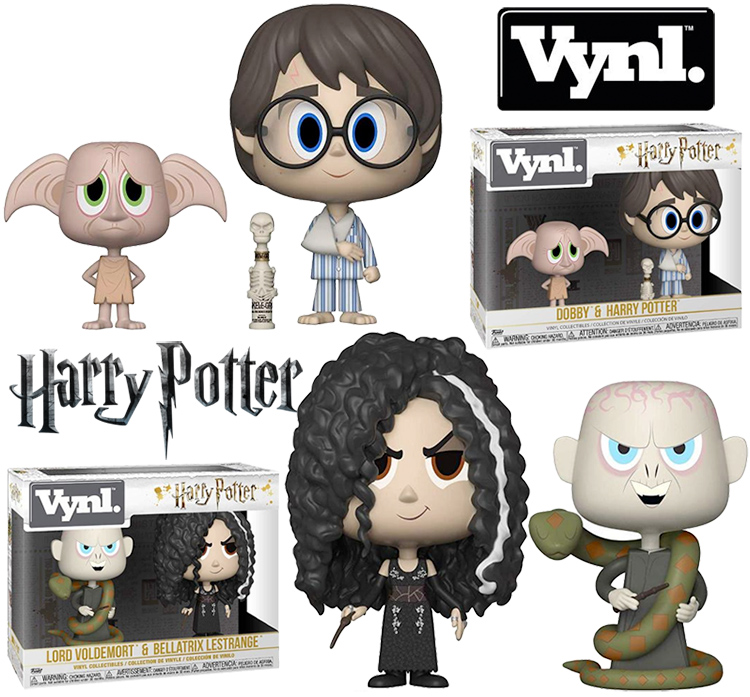 A Funko colocou em pré-venda duas novos sets de duplas VYNL Harry Potter, que aborda os intrincados relacionamentos entre personagens.
Do lado do bem temos a dupla Dobby and Harry VYNL Figure 2-Pack com o elfo doméstico da família Malfoy e o jovem bruxo de pijamas com o braço quebrado na tipoia e uma garrafa da poção mágica Skele-Gro. E representando a magia negra temos a temida dupla: Bellatrix and Voldemort VYNL Figure 2-Pack a Comensal da Morte Bellatrix Lestrange com varinha mágica e Aquele Que Não Deve Ser Nomeado com sua cobra Nagini. As figuras são esculpidas em vinil com uma estética diferente e medem aproximadamente 9,6 cm de altura cada.
Cada set Harry Potter VYNL custa US$14,99 na pré-venda da Entertainment Earth, que aceita encomendas do Brasil.
Veja mais brinquedos da série de filmes Harry Potter e outras duplas de figuras VYNL aqui no Blog de Brinquedo.
Via EE.
em
Bonecos
Cinema
Destaques
Harry Potter