Quebra-Cabeças Game of Thrones "Beautiful Death" de Robert Ball (Parte 2)
Por Dado Ellis em 20 de April de 2018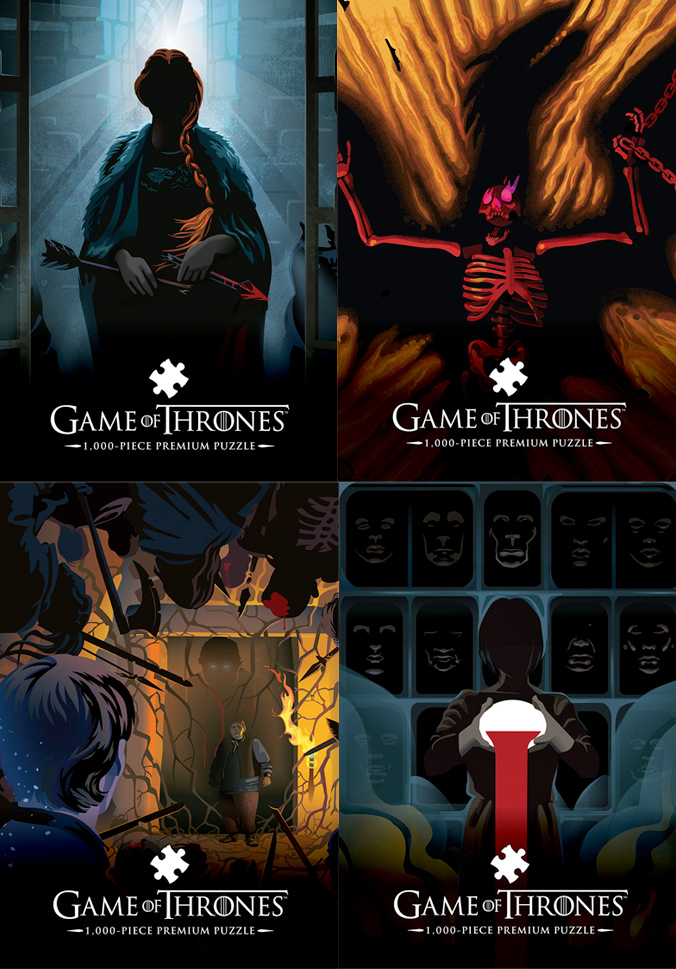 A USAopoly anunciou quatro novos quebra-cabeças replicando os incríveis pôsteres da coleção Beautiful Death Series criados pelo artista Robert Ball destacando mortes memoráveis de cada episódio da série Game of Thrones.
Os quebra-cabeças da coleção Beautiful Death Premium Puzzles têm 1.000 peças e depois de montados medem 48,3 cm por 68,6 cm cada: Your Name Will Disappear Premium Puzzle inspirado no episódio "Battle of the Bastards" (S6E9), Dracarys Premium Puzzle de "And Now His Watch Is Ended" (S3E4), We Never Stop Playing Premium Puzzle de "Unbowed, Unbent, Unbroken" (S5E6) e Hold The Door Premium Puzzle baseado no clássico episódio "The Door" (S6E5).
Cada quebra-cabeça da coleção Beautiful Death Premium Puzzles custa US$19,99 na pré-venda da Entertainment Earth, que aceita encomendas do Brasil.
Veja outros Quebra-Cabeças Game of Thrones aqui no Blog de Brinquedo.
Via USAopoly.
Clique abaixo para ver imagens individuais.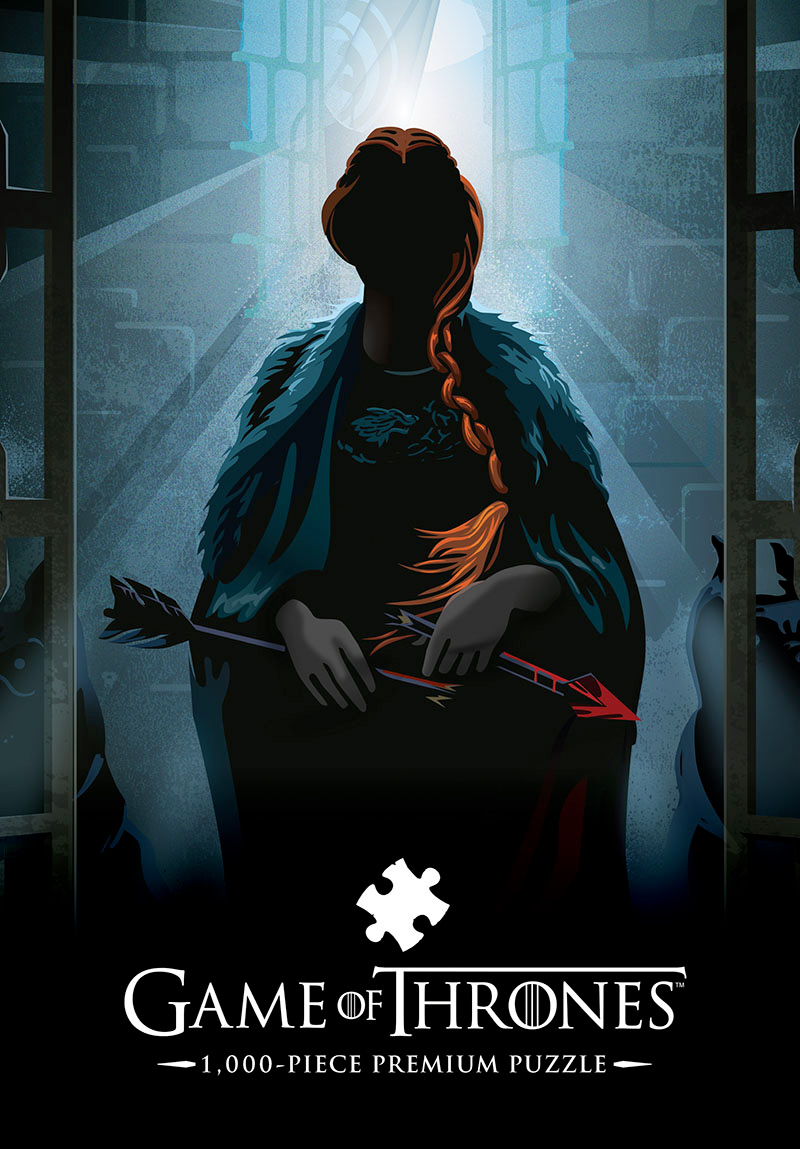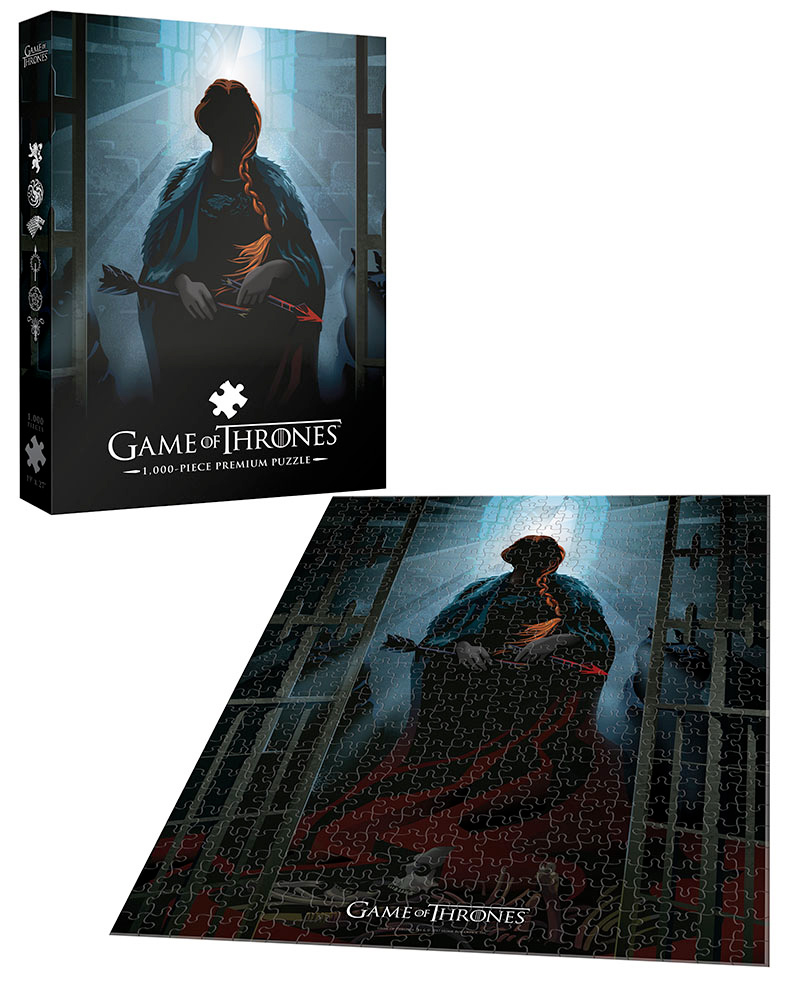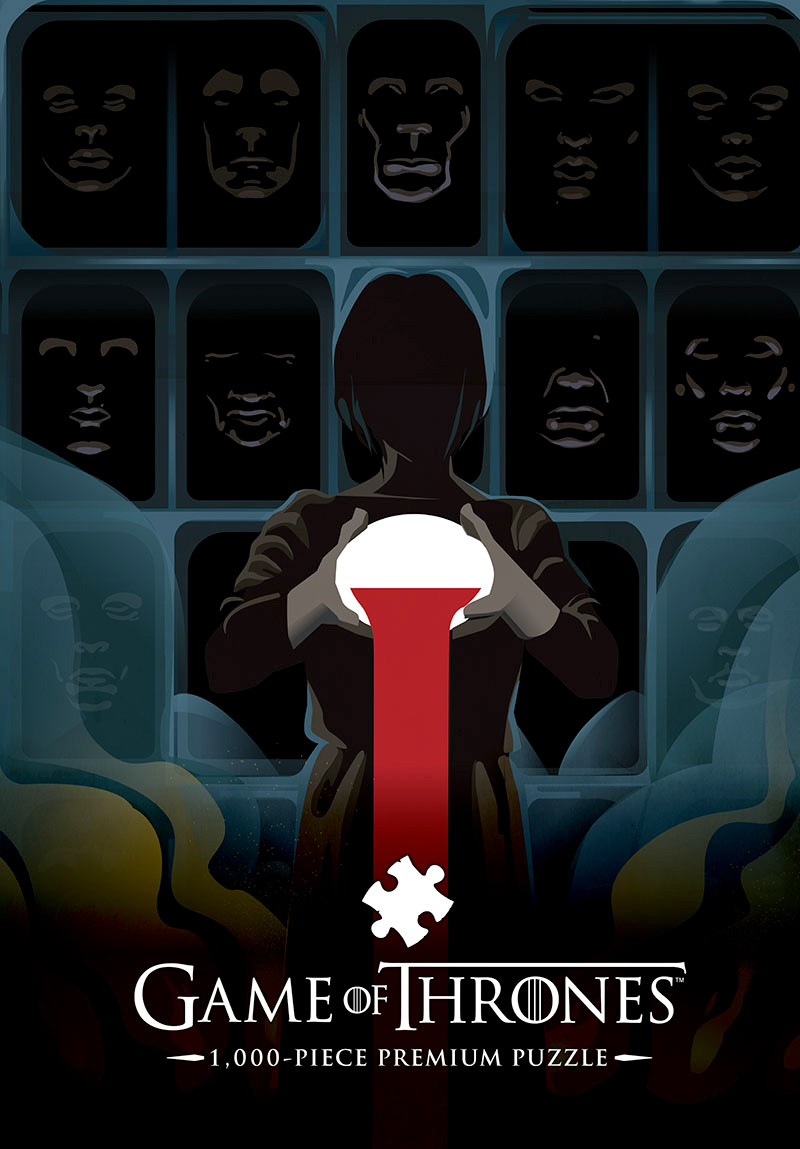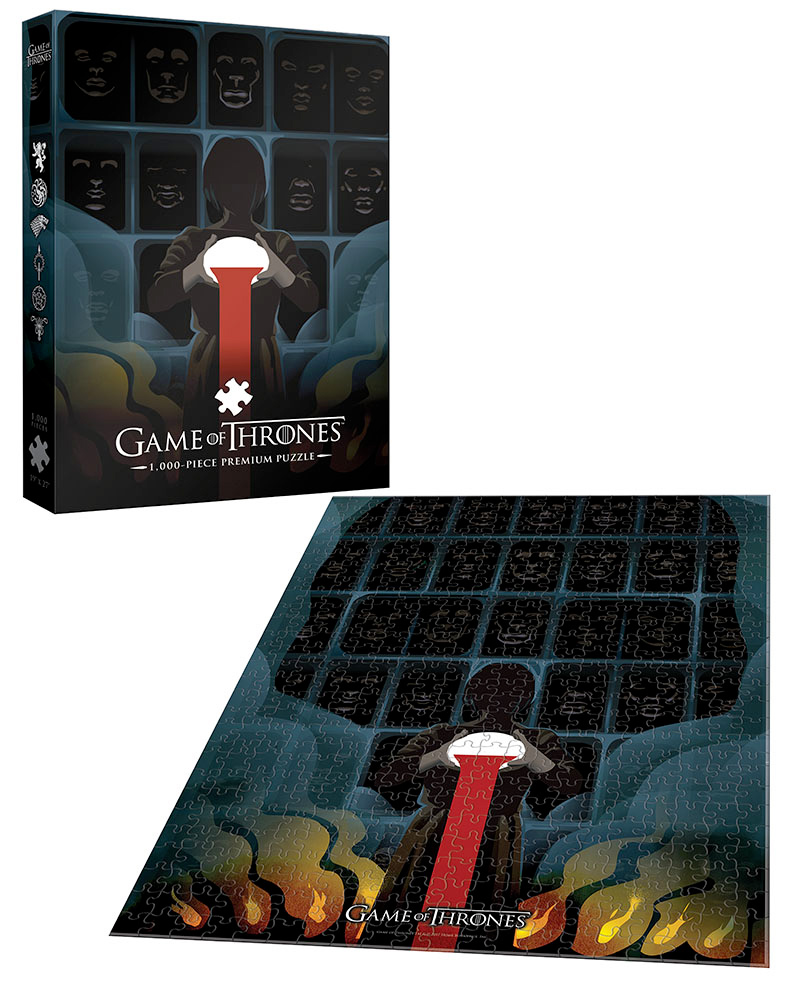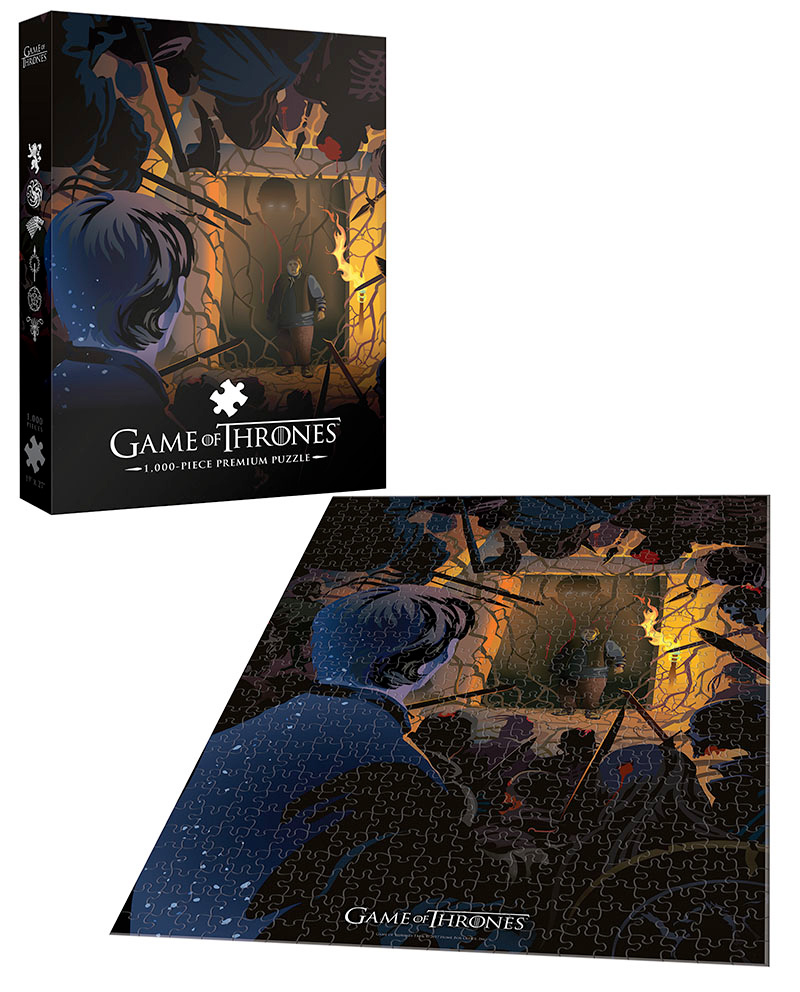 em
Arte
Destaques
Quebra-Cabeça
Televisão