Mag the Mighty Pop! – Boneco do Gigante Mag o Poderoso de Game of Thrones
Por Dado Ellis em 28 de June de 2016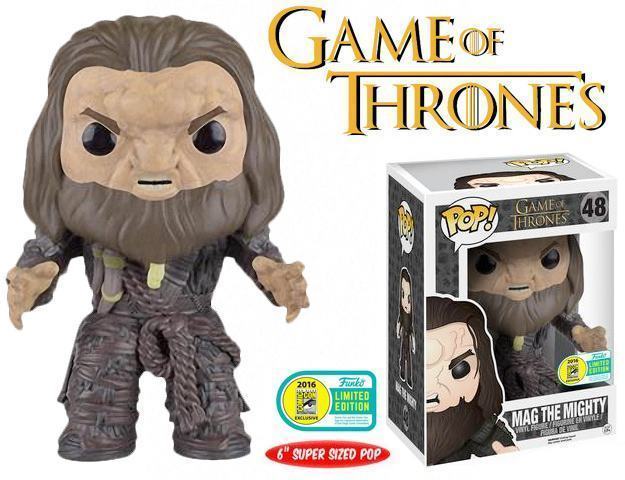 A Funko anunciou mais um boneco Pop! exclusivo para a San Diego Comic Con 2016 e para levar os fãs a loucura é um dos gigantes de Game of Thrones!
O Mag the Mighty Pop! TV: Game of Thrones – Super Sized 6″ captura o gigante Mag Mar Tun Doh Weg, parte do exército de Mance Rayder no episódio "The Watchers on the Wall" da quarta temporada. O boneco do gigante Mag o Poderoso também é gigante em versão super sized com 15,2 cm de altura. (Será que o próximo será Wun Wun?)
O boneco Pop! de Mag o Poderoso vai ser vendido com exclusividade no stand da Funko na San Diego Comic Con 2016, mas já tem ebay por US$119,48.
Veja outros bonecos Game of Thrones Pop! aqui no Blog de Brinquedo.
Via Funko.
em
Bonecos
Destaques
Televisão