Game of Thrones McFarlane Construction: Sala do Trono e Mini-Figuras – Blocos de Montar Estilo LEGO
Por Dado Ellis em 24 de April de 2016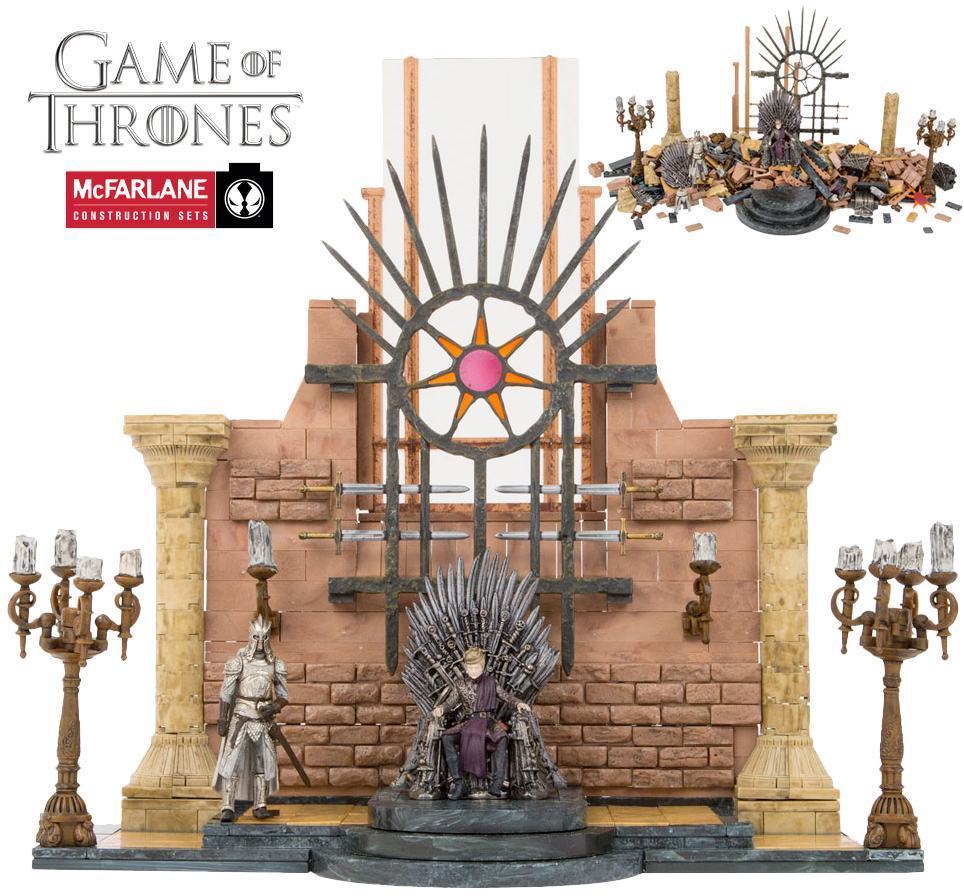 Animado com a estreia da nova temporada de Game of Thrones? A McFarlane Toys está bem empolgada e lançou o primeiro kit de blocos de montar inspirado na série da HBO!
O kit Iron Throne Room Game of Thrones Construction Set tem 314 blocos, compatíveis com LEGO, para montar uma réplica de parte da Sala do Trono na série Guerra dos Tronos. O set inclui o famoso Trono de Ferro, com o sádico Rei Joffrey Baratheon sentado e protegido por um dos integrantes da Guarda Real, e mais dois candelabros, fundo de pedras, vitral ornamentado, arandelas, colunas e parede.
A McFarlane Toys também lançou uma coleção de mini-figuras blind-box com 5 cm de altura, desmontadas em 5 a 7 partes e na mesma escala do kit acima. A coleção Game of Thrones Series 1 Construction Mini-Figures Blind Bags tem 12 mini-figuras: Jon Snow, Ghost, Daenerys Targaryen, Rhaegal, Tyrion Lannister, Grey Worm, Kingsguard, Wildling com machado, Wildling com lança, Wight com espada, Unsullied atacando e Crow defendendo.
E o set duplo Game of Thrones Banner Pack Construction Sets com os estandartes dos brasões de duas das mais importantes Casas Nobres dos Sete Reinos de Westeros, Stark (44 peças) e Lannister (46 peças). Cada set vem também com dois soldados, base com o nome da Casa Nobre e bases com mato e terra.
O kit Iron Throne Room Game of Thrones Construction Set custa US$29,99 e pode ser encontrado, junto com os outros produtos, na Entertainment Earth.
Via McFarlane Toys.
Clique abaixo para ver mais imagens.
Game of Thrones Iron Throne Room from McFarlane Toys on Vimeo.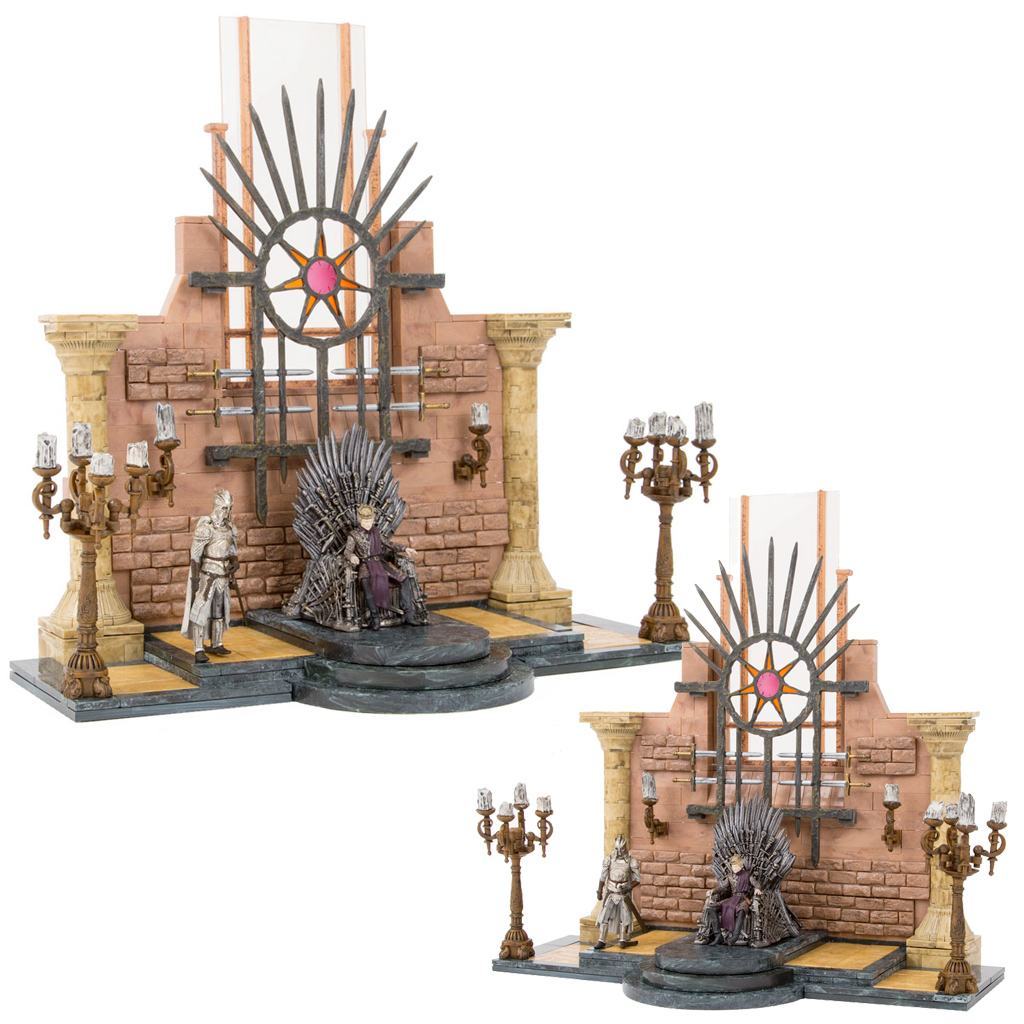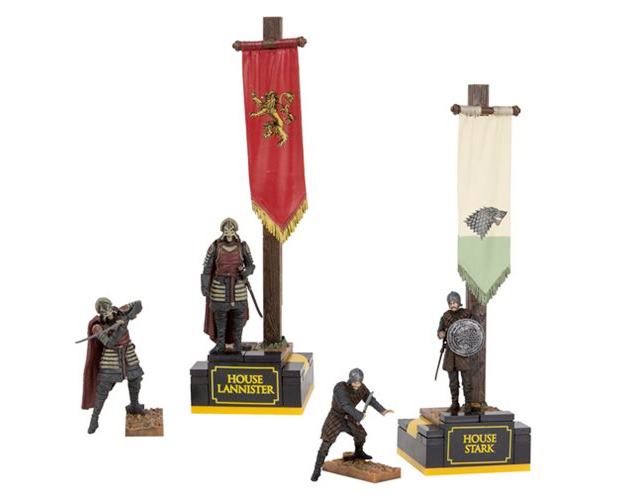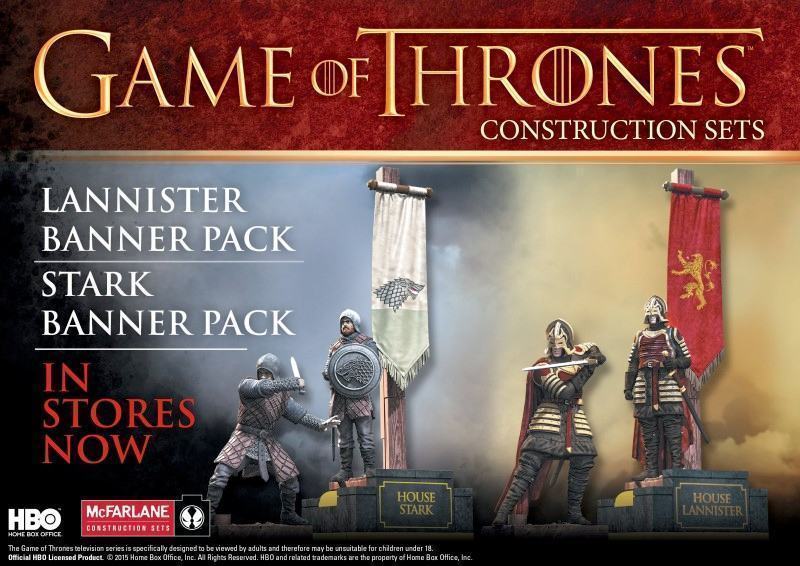 em
Destaques
Kit de Montar
Lego
Mini-Figuras
Televisão