Cofres Vilões do Batman: Pinguim e Charada
Por Dado Ellis em 3 de July de 2015
Qual vilão da Batman você prefere para cuidar das suas economias em moedinhas, o Pinguim ou o Charada?
É só escolher entre estes dois cofres, tipo busto, com os vilões retratados em versões dos quadrinhos, feitos de borracha endurecida e medindo aproximadamente 20 cm de altura: The Penguin Bust Bank com guarda-chuva, monóculo e cartola ou The Riddler Bust Bank com a roupa verde e pontos de interrogação para todos os lados.
Os cofres do Pinguim e do Charada custam US$16,99 cada na BigBadToyStore, que aceita encomendas do Brasil.
Veja mais Cofres do Batman aqui no Blog de Brinquedo.
Via BigBadToyStore.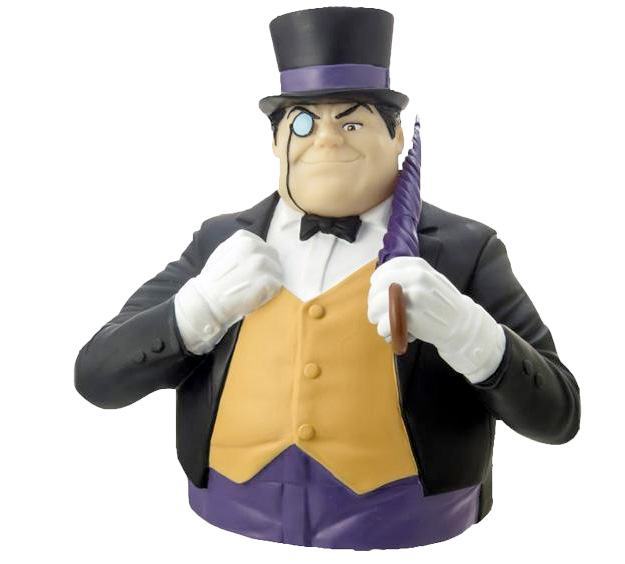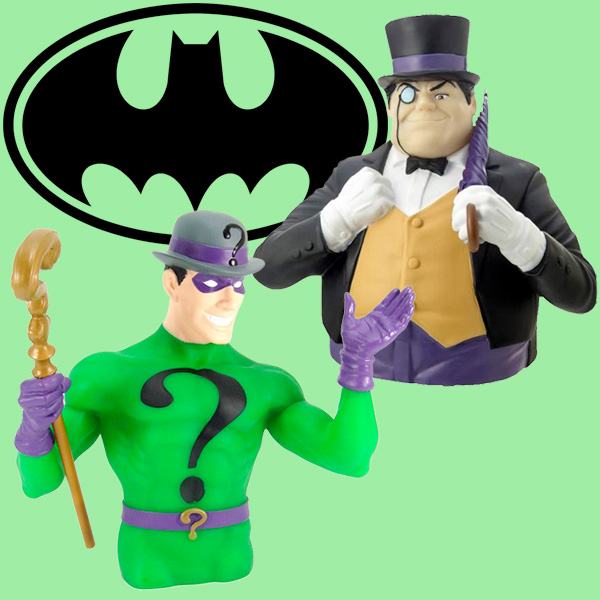 em
Destaques
Estátuas e Bustos
Quadrinhos