Pote de Cookies da Noiva de Frankenstein!
Por Dado Ellis em 27 de October de 2014
Que tal fazer uns cookies com corante alimentício verde para guardar dento deste pote de cookies da Noiva do Frankenstein? Vai ser um sucesso na noite de Halloween!
O pote de cookies Frank's Bride Cookie Jar, da Sourpuss, tem forma inspirada na cabeça da atriz Elsa Lanchester como a Noiva do monstro no clássico filme The Bride of Frankenstein de 1935. O pote de cookies é feito de cerâmica com pintura à mão, mede 27 cm de altura e tem 18 cm de diâmetro na tampa.
O pote de cookies Sourpuss Frank's Bride Cookie Jar custa US$34,99 na Amazon.com.
Veja mais brinquedos do Frankenstein e outros Pote de Cookies diferentes aqui no Blog de Brinquedo.
Via Sourpuss.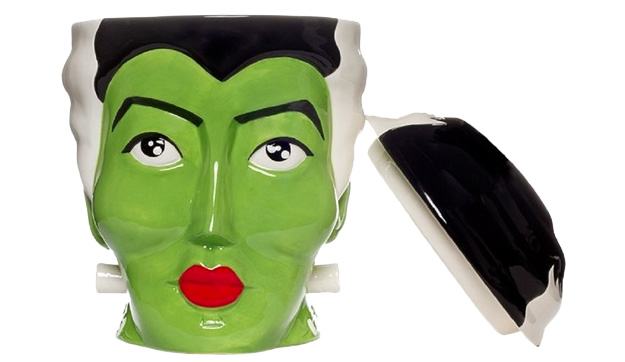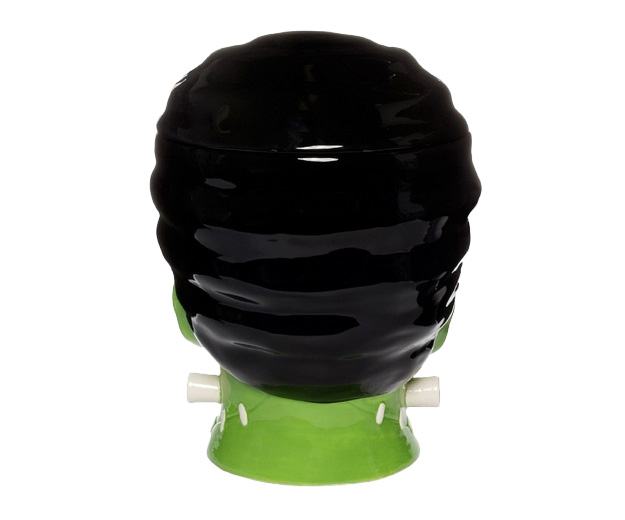 em
Cinema
Cozinha
Horror