Action Figures Retro Funko ReAction: Pulp Fiction de Quentin Tarantino
Por Dado Ellis em 12 de July de 2014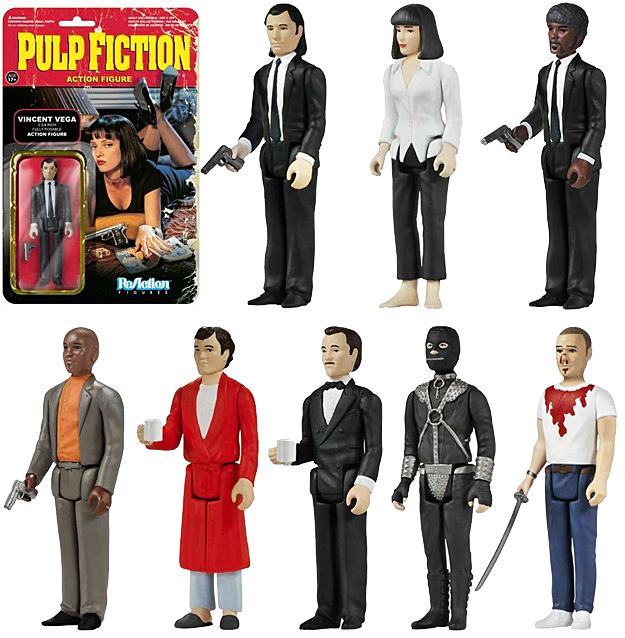 O filme Pulp Fiction, de Quentin Tarantino, ganhou uma coleção de action figures em estilo retro da linha Funko ReAction, no estilo das antigas action figures da Kenner, famosas nos anos 70 e 80.
A coleção Pulp Fiction ReAction 3 3/4-Inch Retro Action Figures é formada de 8 figuras com 9,5 cm (3.75") de altura, 5 pontos de articulação e acessórios do filme.
As personagens são: a dupla de assassinos Vincent Vega ReAction, interpretado por John Travolta e Jules Winnfield ReAction de Samuel L. Jackson. O casal Mia Wallace ReAction, vivida por Uma Thurman, e Marsellus Wallace ReAction (Ving Rhames). A personagem de Quentin Tarantino, Jimmie Dimmick ReAction com robe vermelho, o bizarro The Gimp ReAction, o boxeador Butch Coolidge ReAction de Bruce Willis todo ensanguentado e por último o The Wolf ReAction, especialista em "limpeza" interpretado por Harvey Keitel.
Cada action figure da coleção Pulp Fiction ReAction custa US$9,99 na pré-venda da Entertainment Earth, que aceita encomendas do Brasil.
Veja mais brinquedos de Pulp Fiction e outras action figures da linha Funko ReAction aqui no Blog de Brinquedo.
Via Funko.
Clique abaixo para ver fotos individuais.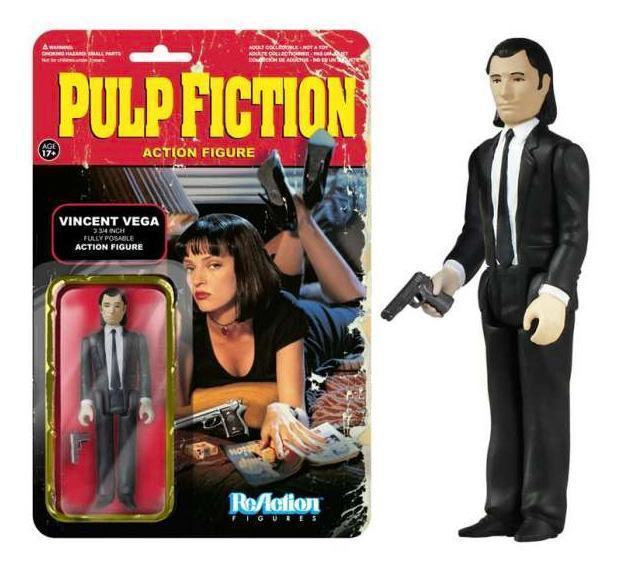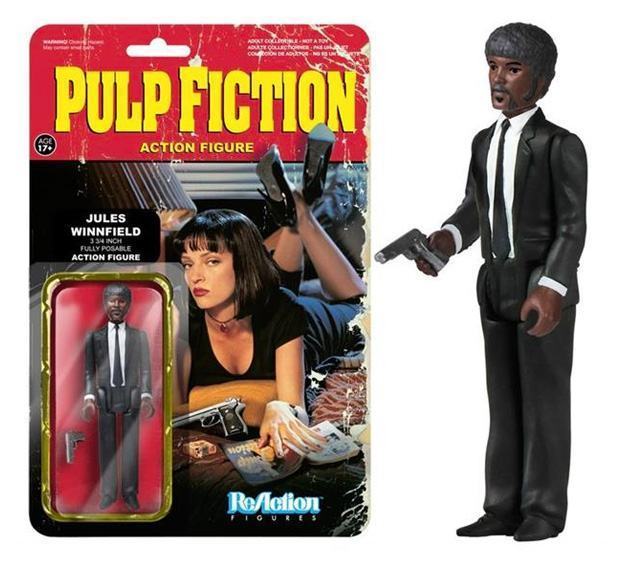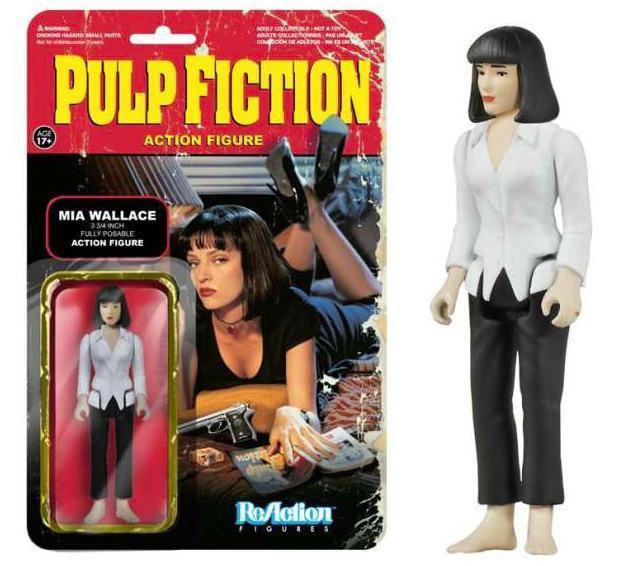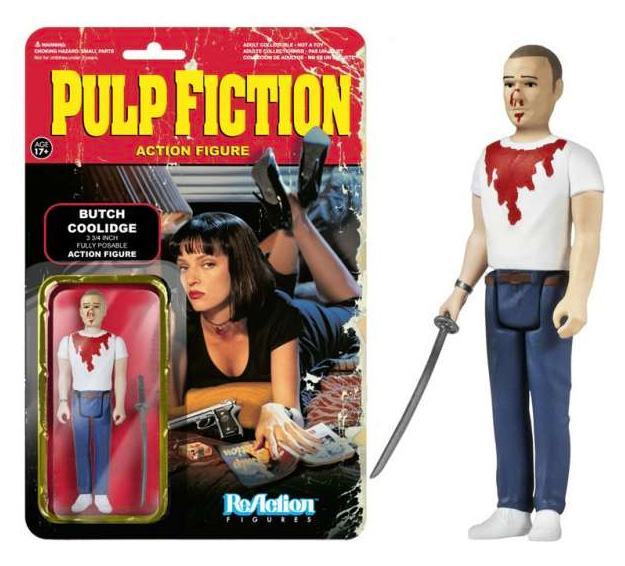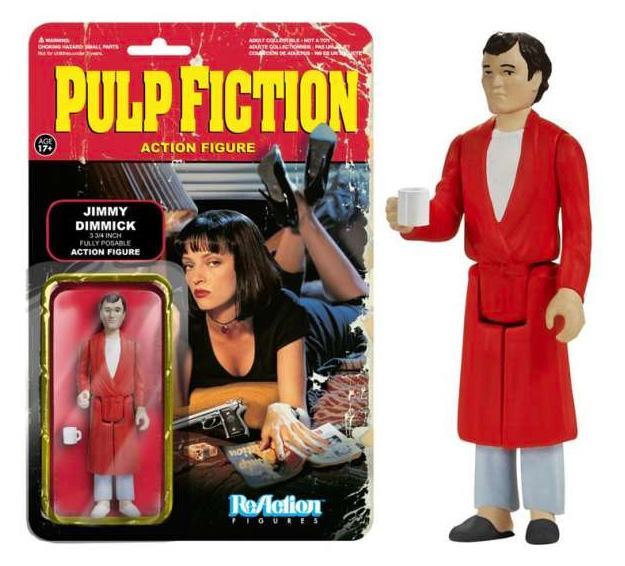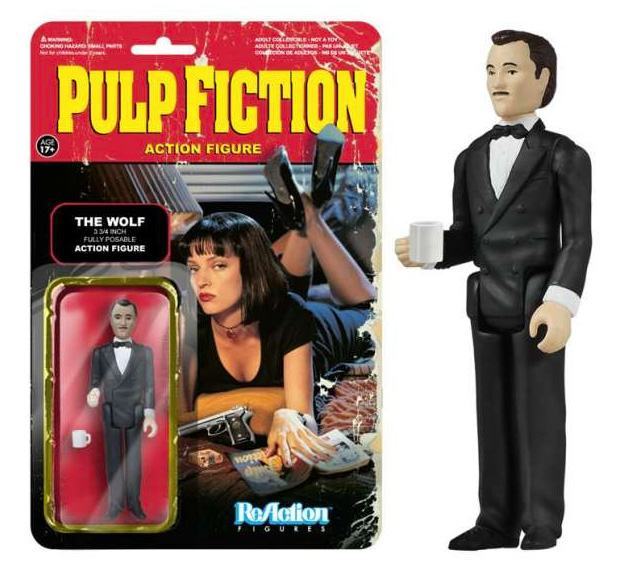 em
Action Figure
Cinema
Destaques