Guarda-Chuvas Bazinga da Série The Big Bang Theory
Por Dado Ellis em 2 de May de 2014
Se você é fã de Sheldon Cooper e gosta de brincar na chuva, vai curtir os novos guarda-chuvas da série The Big Bang Theory.
O The Big Bang Theory Bazinga Black Umbrella with Red Light-Up Handle é um guarda-chuva preto, decorado com o logo Bazinga e com cabo iluminado imitando um sabre de luz vermelho de Star Wars, além de uma lanterna na ponta do cabo. O guarda-chuva mede 1 metro de comprimento de uma ponta a outra, 1,5 mt de diâmetro e funciona com 3 pilhas AAA.
E quem prefere um guarda-chuva portátil, pode escolher o The Big Bang Theory Bazinga Tri-Fold Umbrella também com o logo Bazinga, sem o cabo lightsaber iluminado, mas mantendo a lanterna na extremidade O guarda-chuva aberto tem 1 metro de diâmetro.
O guarda-chuva grande custa US$39,99 e o pequeno US$12,99 na pré-venda da Entertainment Earth.
Veja também o Guarda-Chuva Sabre de Luz: Star Wars Lightsaber Umbrella e outros brinquedos da série The Big Bang Theory aqui no Blog de Brinquedo.
Via Entertainment Earth.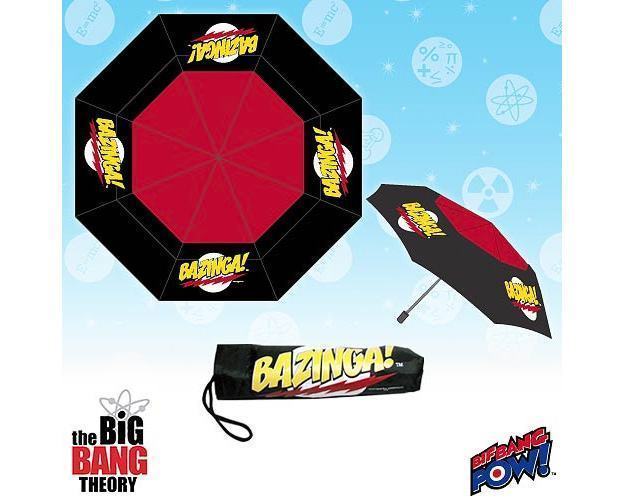 em
Outdoors
Televisão