Dia da Toalha 2014: Toalhas de Game Boy, Walking Dead, Doctor Who, Mario, Hora de Aventura, Hobbit, Star Trek e Don't Panic!
Por Dado Ellis em 25 de May de 2014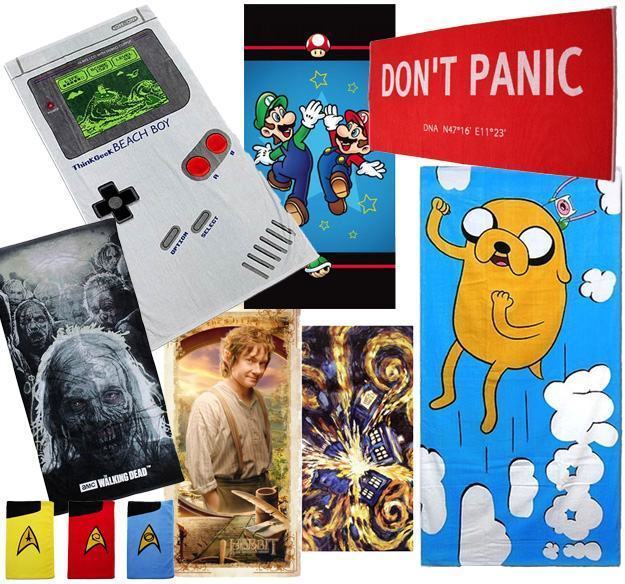 Hoje, dia 25 de maio, é comemorado o Dia da Toalha, em homenagem ao escritor inglês Douglas Adams, autor da série de ficção científica The Hitchhiker's Guide to the Galaxy (O Guia do Mochileiro das Galáxias). Em comemoração selecionei algumas toalhas nerds e geeks!
Começando pela Beach Boy Towel com uma ilustração do clássico console de games portátil, a The Walking Dead Zombie Cotton Towel para os fãs de zumbis, a linda Adventure Time Jake WOO! Beach Towel com a dupla do desenho animado Tempo de Aventura, para os fãs de Doctor Who a Doctor Who Van Gogh Cotton Towel com a pintura da TARDIS explodindo, a toalha The Hobbit Bath Towel com Bilbo Baggins, a Nintendo Towel Race com a dupla Mario e Luigi, três toalhas Star Trek Blue Beach Towel com azul para Spock, vermelha para Scotty e amarela para o Capitão Kirk e fechando a seleção uma toalha vermelha do Mochileiro das Galáxias, a Don't Panic Towel com a famosa frase não entre em pânico, as iniciais DNA de Douglas Noel Adams e a latitude e longitude de Innsbruck, onde Adams teve a ideia de escrever o livro The Hitchhiker's Guide to the Galaxy.
As toalhas estão a venda em lojas diferentes por preços também diferentes e é só clicar em cima de cada nome para ser direcionado para a página do produto.
Veja mais brinquedos do Dia da Toalha aqui no Blog de Brinquedo.
Um Feliz Dia da Toalha para todos!
Ps: Algumas pessoas também chamam o dia de hoje de "Dia do Orgulho Nerd".
Clique abaixo para ver fotos individuais.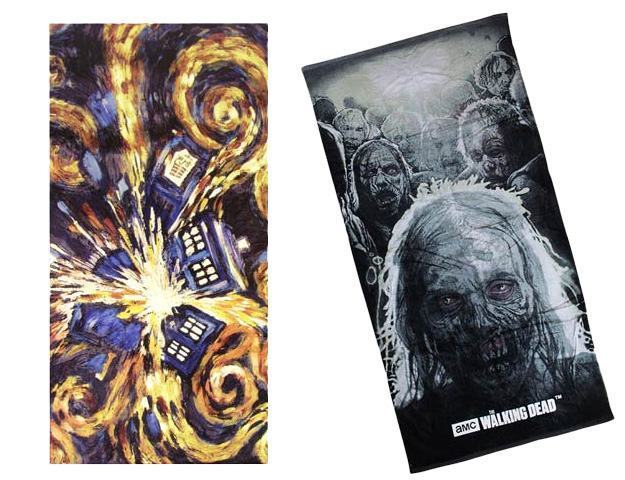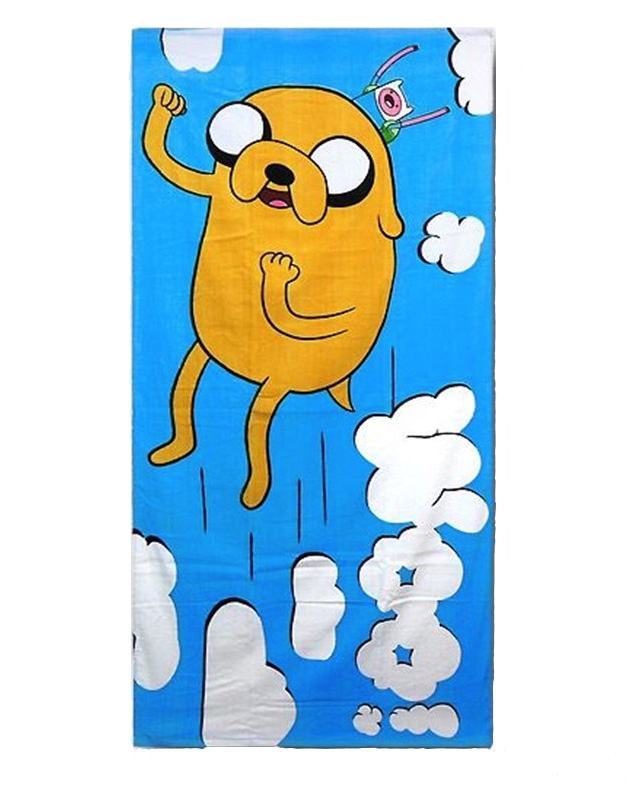 em
Doctor Who
Pelúcia e Pano
Sci-Fi