Action Figures Funko ReAction: Os Goonies
Por Dado Ellis em 2 de April de 2014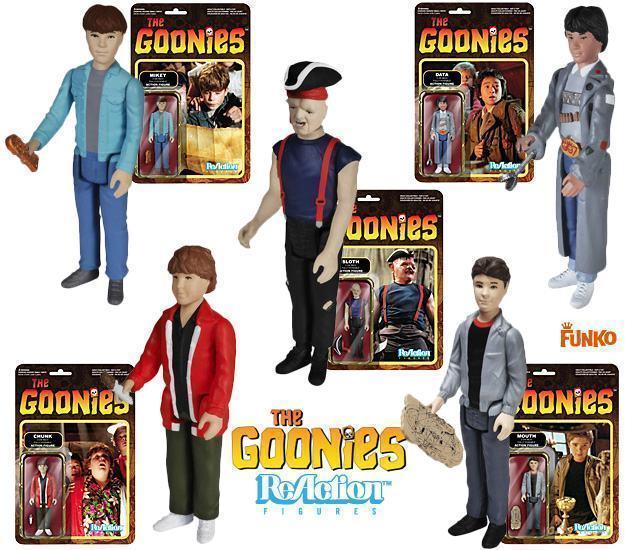 É hora de aventura na nova linha de action figures retro Funko ReAction com os aventureiros do filme Os Goonies em escala 3.75".
A coleção The Goonies ReAction Retro Action Figures tem 5 figuras com 9,5 cm (3.75") de altura e 5 pontos de articulação, iguais as antigas action figures da Kenner, famosas nos anos 70 e 80. Cada um vem com um acessório exclusivo retirado do filme.
Começando pelo líder do grupo, o Mikey ReAction Action Figure, interpretado no filme pelo ator Sean Astin, com uma miniatura da chave "copper bones"; o geek Data ReAction com um brinquedo de dentadura e as feições do ator Jonathan Ke Quan; o desbocado Mouth ReAction vivido por Corey Feldman, vem com o mapa do tesouro; o gordinho engraçado interpretado por Jeff Cohen Chunk ReAction com uma barra chocolate de Baby Ruth e o finalmente o Goonie mais recente, Sloth ReAction Action Figure com o chapéu de pirata como acessório.
Cada figura da coleção The Goonies ReAction Retro Action Figures custa apenas US$9,99 na pré-venda da Entertainment Earth, que aceita encomendas do Brasil.
Veja mais brinquedos do filme Os Goonies e outras action figures da linha Funko ReAction aqui no Blog de Brinquedo.
Via Entertainment Earth.
Clique abaixo para ver fotos individuais.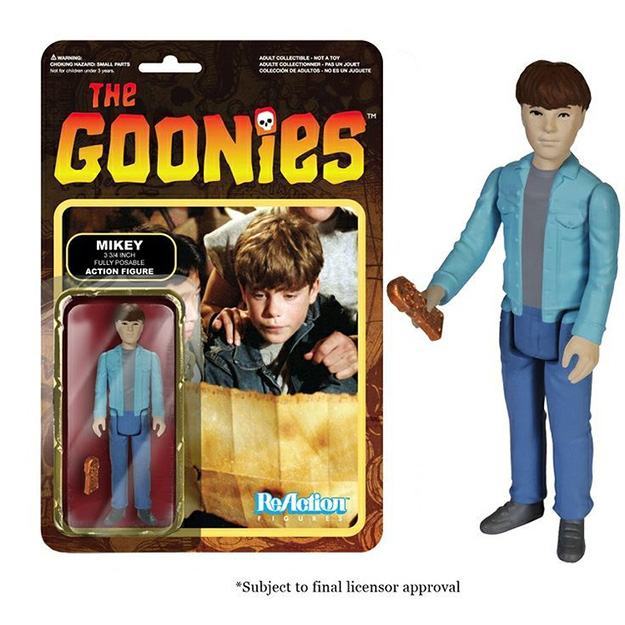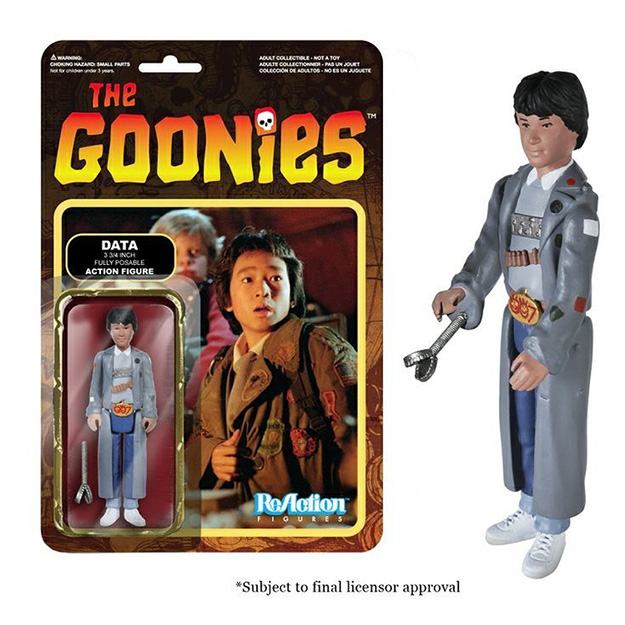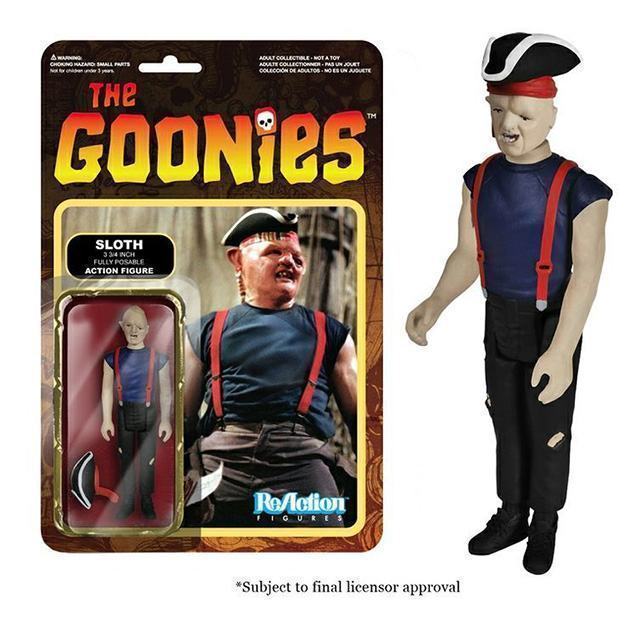 em
Action Figure
Cinema
Destaques