Action Figures Funko ReAction: Monstros do Universal Studios
Por Dado Ellis em 28 de February de 2014
Os Monstros do Universal Studios invadiram a nova linha de action figures Funko ReAction com figuras escala 3.75" no estilo das antigas action figures da Kenner, famosas nos anos 70 e 80.
A coleção Universal Monsters ReAction 3 3/4-Inch Retro Action Figures tem monstros de 8 filmes clássicos de terror produzidos entre 1923 e 1960 pelo Universal Studios com 9,5 cm (3.75") de altura e 5 pontos de articulação cada.
O Dracula ReAction com as feições de Bela Lugosi no filme Drácula de 1931; o casal Frankenstein ReAction, interpretado por Boris Karloff em 1931, e Bride of Frankenstein ReAction da sequência de 1935 com Elsa Lanchester; a criatura aquática Creature from the Black Lagoon ReAction do filme O Monstro da Lagoa Negra de 1954.
A múmia de Boris Karloff Mummy ReAction no clássico de 1932; o lobisomem
Wolfman ReAction interpretado por Lon Chaney Jr. em 1941; o terrível Fantasma da Ópera de 1925 Phantom ReAction com o rosto do ator Lon Chaney Sr; e por último o homem invisível Invisible Man ReAction estrelado por Claude Rains em 1933.
Cada figura da coleção Universal Monsters ReAction 3 3/4-Inch Retro Action Figures custa US$9,99 na pré-venda da Entertainment Earth, que aceita encomendas do Brasil.
Veja outros brinquedos dos Monstros da Universal e outras action figures Funko ReAction aqui no Blog de Brinquedo.
Via Jafo's News.
Clique abaixo para ver fotos individuais.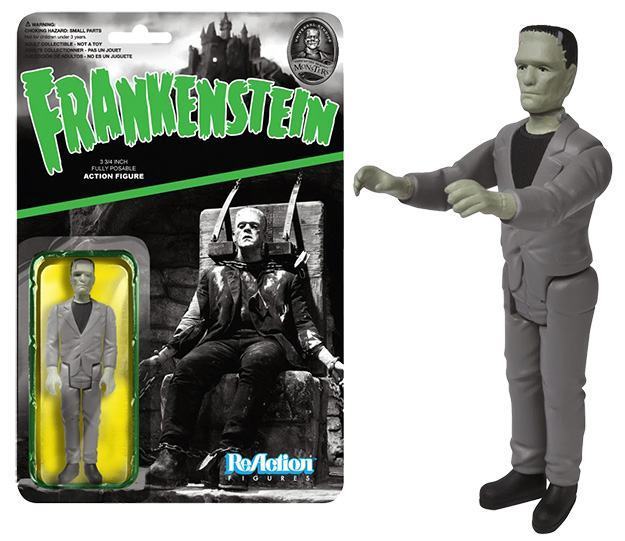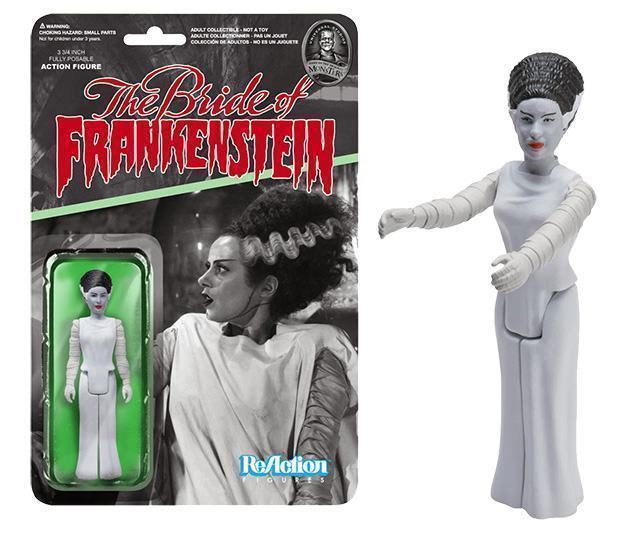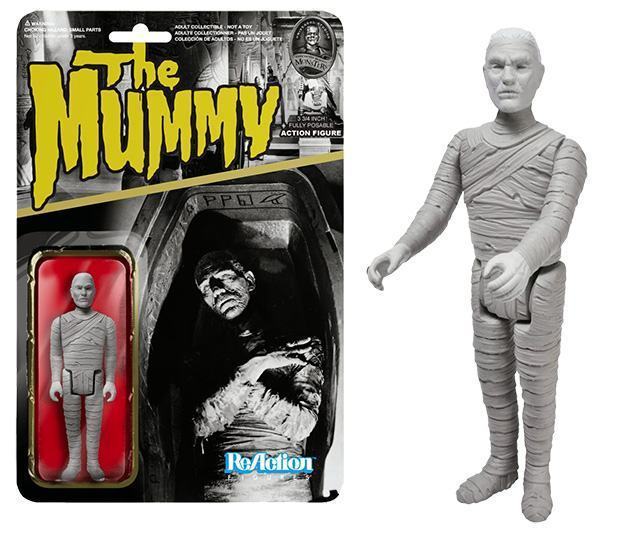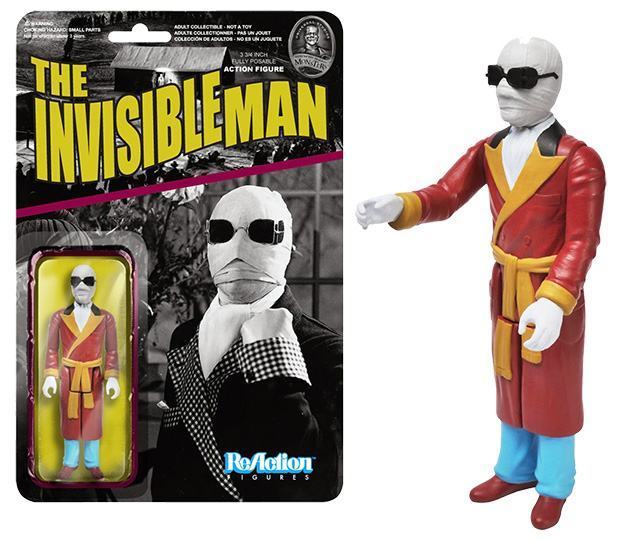 em
Action Figure
Cinema
Horror