Say Hello To My Little Friend: Scarface da Funko em versões Bobble-Head e Pop!
Por Nick Ellis em 6 de December de 2013
A Funko divulgou no seu Instagram as imagens do Wacky Wobbler e do Pop! de Tony Montana, o Scarface!, interpretado de forma magistral por Al Pacino no filme de 1983 dirigido por Brian De Palma e escrito por Oliver Stone.
Este filme é uma refilmagem de um filme noir dirigido por Howard Hawks de 1932, mas troca as famílias italianas por cubanas, assim Tony Camonte se torna Tony Montana, o personagem que marcou os anos 80 com sua violência e o carisma magnético do mestre Al Pacino.
Os bonecos mostram Tony em seu inconfundível terno azul segurando sua metralhadora M-16A1. Nunca a citação "Say Hello To My Little Friend" fez tanto sentido!
O Bobble-Head custa US$12,99 e o Pop! US$9,99 na pré-venda da Entertainment Earth, que aceita encomendas do Brasil.
Veja também a Action Figure Perfeita de Al Pacino como Tony Montana aqui no Blog de Brinquedo.
Via Funko.
Clique abaixo para ver as imagens dos bonecos em suas embalagens.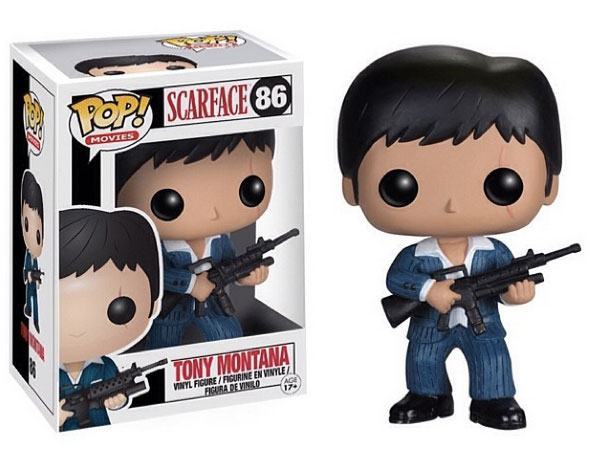 em
Bobble-Head
Cinema
Destaques