Cofre Coringa: The Joker Bust Bank
Por Dado Ellis em 4 de December de 2013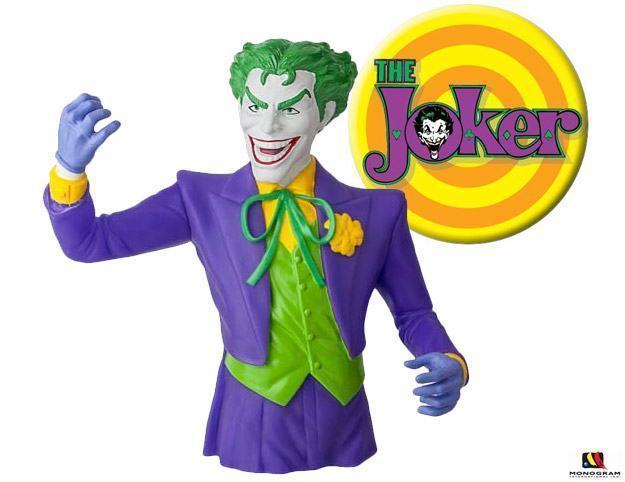 Você teria coragem de deixar um dos maiores vilões de Gotham City tomando conta do seu rico dinheirinho?
O cofre The Joker Bust Bank tem a forma clássica do Coringa das histórias em quadrinhos com terno roxo, colete verde, camisa amarela e flor na lapela. O cofrinho tem uma fenda na parte traseira para colocar as moedinhas e também serve como busto para enfeitar o quarto com o arqui-inimigo do Batman.
O cofre The Joker Bust Bank custa US$15,99 na pré-venda da Entertainment Earth, que aceita encomendas do Brasil.
Veja mais Cofres e outros brinquedos do Coringa aqui no Blog de Brinquedo.
Via Entertainment Earth.
em
Destaques
Estátuas e Bustos
Quadrinhos