Bonecas Fashion do Filme Oz, Mágico e Poderoso
Por Dado Ellis em 25 de February de 2013
Em março de 2013 estreia nos cinemas do mundo todo o novo filme da Disney, Oz, Mágico e Poderoso, dirigido por Sam Raimi e estrelado por James Franco, Mila Kunis, Michelle Williams e Rachel Weisz. Vários brinquedos do filme estão sendo anunciados, como em todas as grandes produções da Disney, e esta coleção de bonecas fashion da Tollytots, uma divisão da Jakks Pacific ficou bem legal.
A coleção Oz The Great and Powerful Fashion Dolls tem cinco bonecas de personagens do filme com aproximadamente 30 cm (12") de altura. O protagonista Oscar Diggs Fashion Doll baseado no ator James Franco de cartola e maleta com a menina de porcelana China Girl. As três lindas bruxinhas: Theodora Fashion Doll, a Bruxa Malvada do Oeste (Mila Kunis) super elegante com jaqueta e chapéu vermelho, Evanora Fashion Doll, a Bruxa Malvada do Leste (Rachel Weisz) com um vestido longo verde esmeralda e Glinda Fashion Doll, a Bruxa Boa do Norte (Michelle Williams) de vestido branco e varinha de condão. Por último a garota de porcelana China Fashion Doll.
Cada boneca da coleção Oz The Great and Powerful Fashion Dolls custa US$21,99 na pré-venda da BigBadToyStore, que aceita encomendas do Brasil.
Veja mais brinquedos do Mágico de Oz aqui no Blog de Brinquedo.
Via ToyXplosion.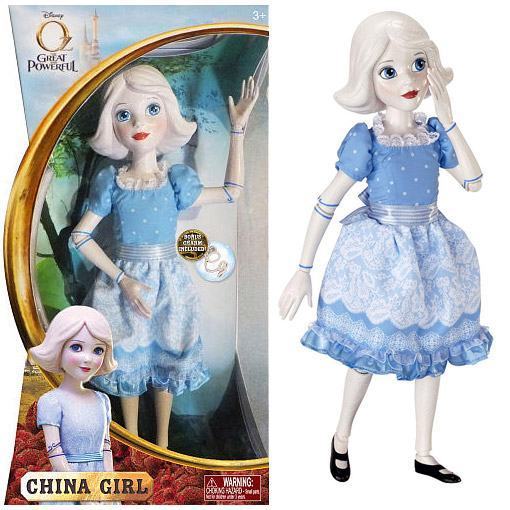 em
Bonecos
Cinema
Disney