Action Figure do Monstro de "The Horror of Party Beach" – Filme-B Terrível dos Anos 60
Por Dado Ellis em 31 de October de 2012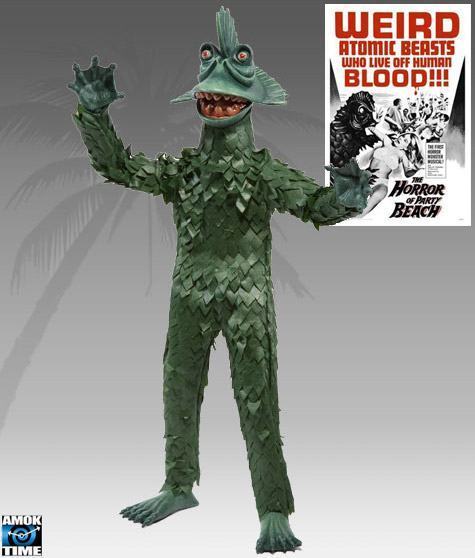 Uma sugestão de filme de terror bem tosco dos anos 60 para assistir no Halloween é o terrível The Horror of Party Beach dirigido por Del Tenney, um mestre dos filmes-B de horror.
No filme The Horror of Party Beach plantas aquáticas e tecidos humanos mortos sofrem mutações causadas por lixo radioativo e são capazes usarem esqueletos para assumirem forma humanoide e atacar garotas em festas na praia. O filme tem classificação de uma estrela (2.5) no IMDB e foi filmado em preto e branco.
A Executive Replicas homenageia o clássico filme-b com o The Horror Of Party Beach Monster Action Figure, uma action figure articulada do esquisitíssimo e tosquíssimo monstro de algas em escala 1:6 com 30 cm de altura e edição limitada em apenas 500 figuras. O monstro é descrito como uma besta atômica que se alimenta de sangue humano (parece o JarJar Binks).
A action figure The Horror Of Party Beach Monster Action Figure custa US$69,99 na pronta entrega da Entertainment Earth, que aceita encomendas do Brasil.
Veja mais brinquedos da Amok Time e outros brinquedos de Filmes B aqui no Blog de Brinquedo, incluindo as action figures dos Palhaços Assassinos do Espaço Sideral.
Via Amok Time.
Clique abaixo para ver mais fotos e assistir ao trailer do filme "The Horror Of Party Beach".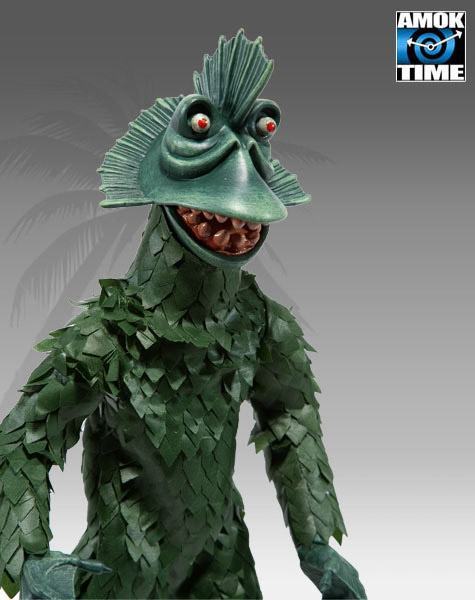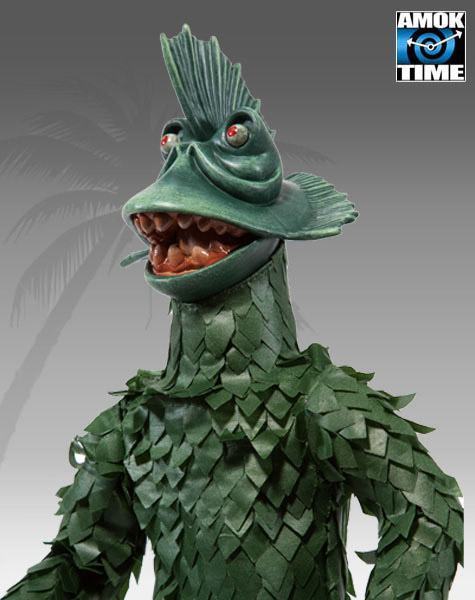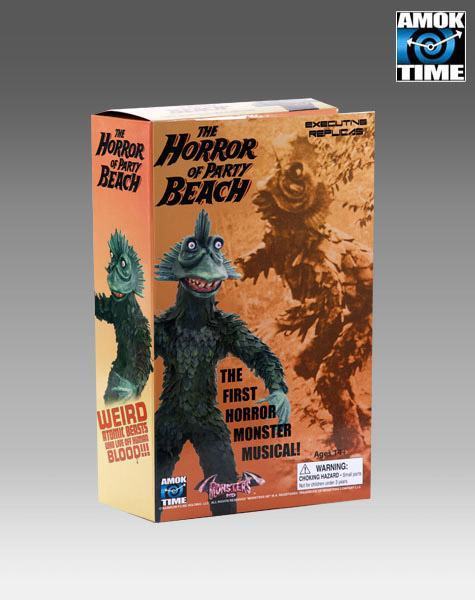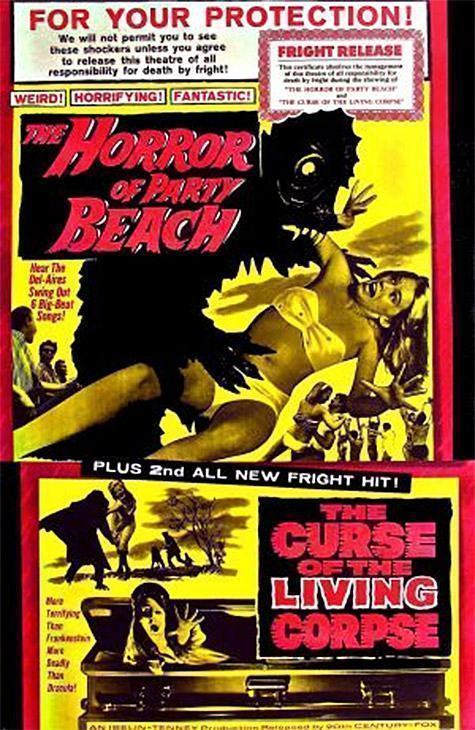 em
Action Figure
Cinema
Horror