Xadrez LEGO Star Wars: O Retorno de Jedi
Por Dado Ellis em 31 de July de 2012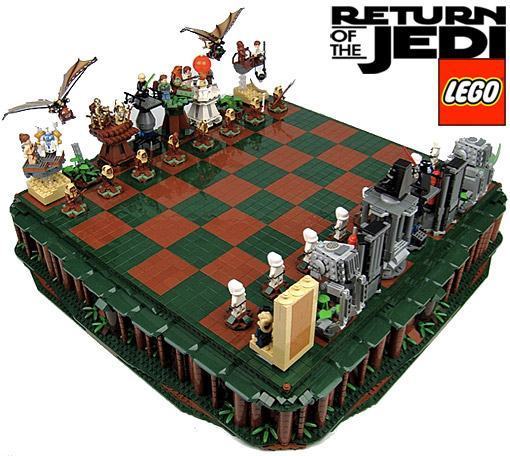 Já mostramos aqui no Blog de Brinquedo dois tabuleiro de xadrez LEGO Star Wars criados por Brandon Griffith. Os tabuleiros anteriores homenageavam os dois primeiros filmes da trilogia original: Uma Nova Esperança e O Império Contra Ataca. O novo xadrez de Brandon Griffith celebra o terceiro filme da série: O Retorno de Jedi.
O xadrez Return of the Jedi Lego Chess usa minifigs LEGO como peças e tem de um lado o Império com Darth Vader, Imperador Palpatine e Jabba the Hut entre outros e do outro lado os Rebeldes com Luke Skywalker, Princesa Leia de biquíni, C-3PO, R2-D2 e o Almirante Ackbar entre outros. O tabuleiro é ambientado nas florestas da Lua de Endor e a tampa se abre para guardar as peças/figuras.
O tabuleiro de xadrez Return of the Jedi Lego Chess é um produto único e não está a venda. Veja todos os detalhes na galeria Flickr de Brandon Griffith.
Veja os outros dois tabuleiros Star Wars A New Hope Lego Chess e The Empire Strikes Back Lego Chess entre muitos outros tabuleiros de xadrez aqui no Blog de Brinquedo.
Via The Brothers Brick.
Clique abaixo para ver mais imagens.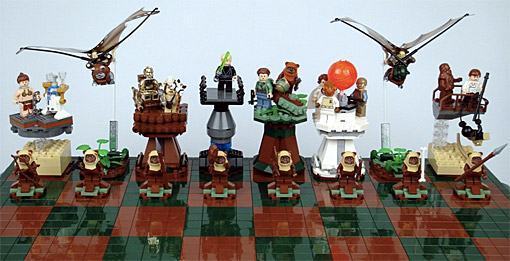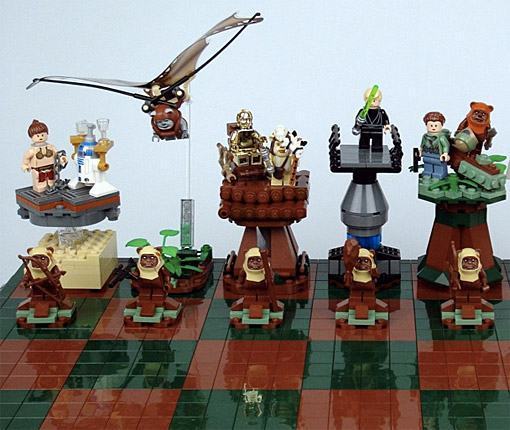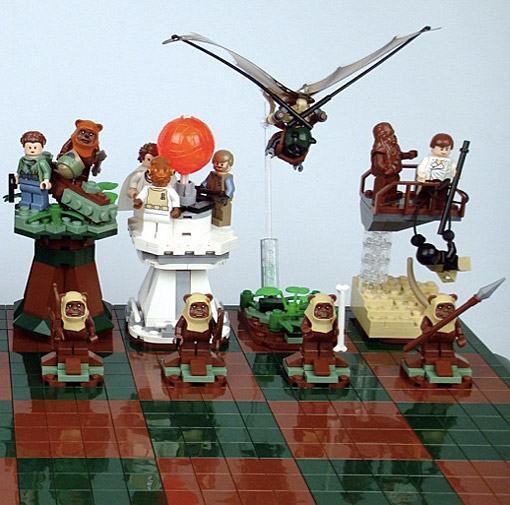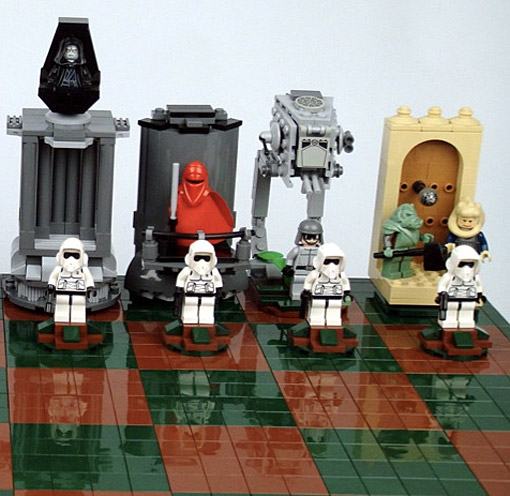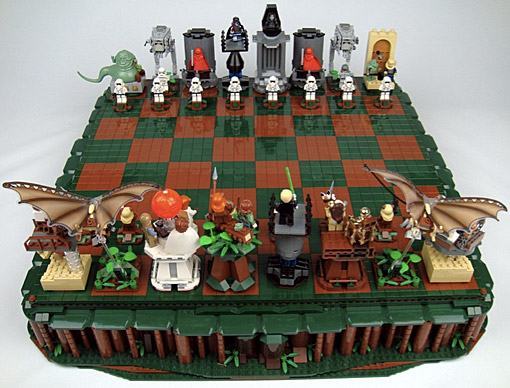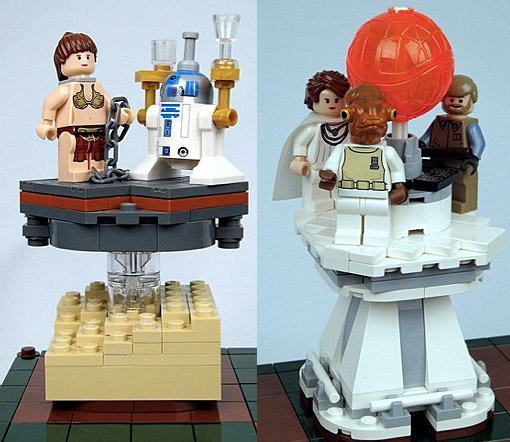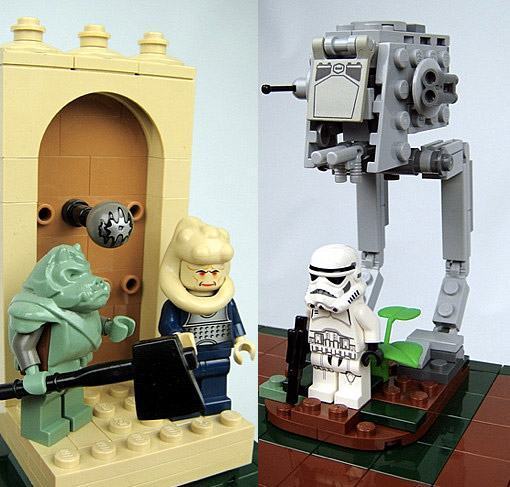 em
Jogos
Lego
Star Wars
Tabuleiro