The Good, The Bad & The Ugly – Bonecos Munny Toy Art do Filme de Sergio Leone
Por Dado Ellis em 2 de February de 2012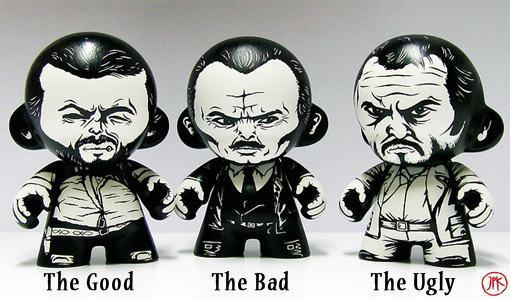 Já faz um ano desde que publicamos um boneco toy art Munny aqui no Blog de Brinquedo e para matar as saudades este incrível set do clássico filme de western spaghetti, The Good, The Bad & The Ugly de 1966, customizado por Jon-Paul Kaiser.
O set The Good, The Bad & The Ugly Mini-Munny Line-up retrata os três personagens principais do filme de Sergio Leone vividos pelos atores Clint Eastwood, Lee Van Cleef e Eli Wallach nos traços característicos de Jon-Paul Kaiser, que usou a cena do duelo como inspiração.
Os Mini-Munnys do filme Três Homens em Conflito foram feitos sob encomenda particular para um LEGO Artist famoso e não divulgado, portanto não estão a venda em lugar nenhum.
Veja mais brinquedos de Clint Eastwood e outros bonecos Munny aqui no Blog de Brinquedo.
Via TOYSREVIL.
Clique abaixo para ver imagens individuais.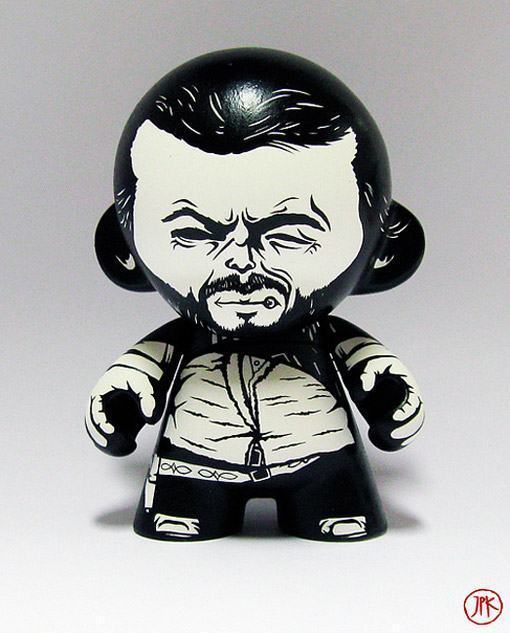 em
Bonecos
Cinema
Toy Art