Mr. Tea Strong & Black Lunartik – Toy Art Esquadrão Classe A
Por Dado Ellis em 12 de December de 2011
Que tal tomar uma xícara de chá com o sargento de primeira classe Bosco Albert "B.A.", também conhecido como "Bad Attitude Baracus" ou simplesmente Mr. T, integrante do The A-Team (Esquadrão Classe A)?
O inglês Matt JOnes transformou Mr. T numa de suas simpáticas figuras toy art de vinil Lunartik em forma de xícara com edição limitada em 100 unidades assinadas e numeradas individualmente.
O Mr. Tea Strong & Black – Lunartik in a Cup of Tea mede 16,5 cm (6.5") de altura e vem completo com boneco, xícara, pires, colherzinha e cubos de açúcar dourados.
O Mr. Tea Strong & Black custa £85 (R$225) na Lunartik Shop.
Veja outros brinquedos do Esquadrão Classe A e as mini-xícaras toy art Lunartik In A Cup Of Tea Mini Series aqui no Blog de Brinquedo.
Via J.ME..
Clique abaixo para ver mais imagens.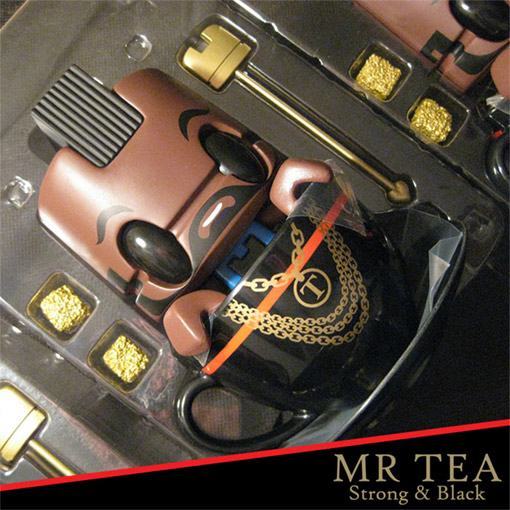 em
Televisão
Toy Art