Jogo da Vida Mal-Assombrado: Game of Life Disney The Haunted Mansion
Por Dado Ellis em 30 de October de 2011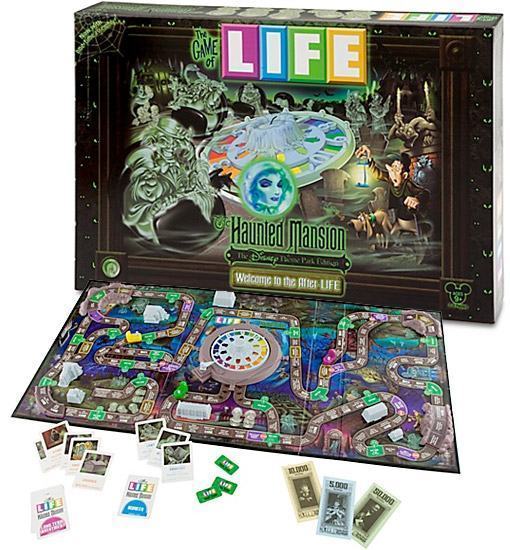 Um bom programa para a noite de Halloween é um jogo de tabuleiro com a família ou amigos, especialmente um jogo assombrado como este Jogo da Vida criado especialmente para os Parques Disney.
O The Game of Life The Haunted Mansion "Welcome to the After-Life" foi inspirado na famosa casa mal-assombrada The Haunted Mansion dos Parques Disney e vem com 7 prédios fosforescentes: Haunted Mansion da Disneyland e Walt Disney World, Phantom Manor da Disneyland Paris, cripta, carriage house, Grounds Keepers shack e BOO-niversity.
O tabuleiro do Game of Life The Haunted Mansion vem recheado de elementos encontrados nas casas mal-assombradas da Disney, além de pontes com surpresas, cartas Scareer decoradas com imagens de espíritos e spinner inspirado na mesa de Madame Leota completa com cartas de tarot vela derretida e um corvo.
O Game of Life The Haunted Mansion custa US$39,95 na Disney Store US.
Veja também as Casas Mal-Assombradas Disney de Papel e o Jogo da Vida Famílias Modernas.
Via Disney.
em
Disney
Horror
Jogos
Tabuleiro