LEGO Harry Potter do Ônibus Roxo Nôitibus Andante
Por Dado Ellis em 2 de June de 2011
A linha LEGO Harry Potter é recheada de produtos incríveis e o último lançamento só confirma isso!
O set The Knight Bus LEGO – 4866 replica o ônibus londrino roxo de três andares, que tem como missão resgatar bruxos e bruxas perdidos e levá-los aos seus destinos. O Nôitibus Andante apareceu pela primeira vez em Harry Potter e o Prisioneiro de Azkaban.
O The Knight Bus LEGO mede 12 cm de comprimento, 15 cm de altura, é formado de 257 peças e vem com três mini-figuras LEGO: Harry Potter, Stan Shunpike e Ernie Prang, além da coruja Hedwig e a cabeça encolhida.
O set LEGO do Nôitibus Andante custa US$34,99 na LEGO Shop US.
Veja outros sets LEGO Harry Potter entre mais de 60 brinquedos do Harry Potter aqui no Blog de Brinquedo.
Via ToyXplosion.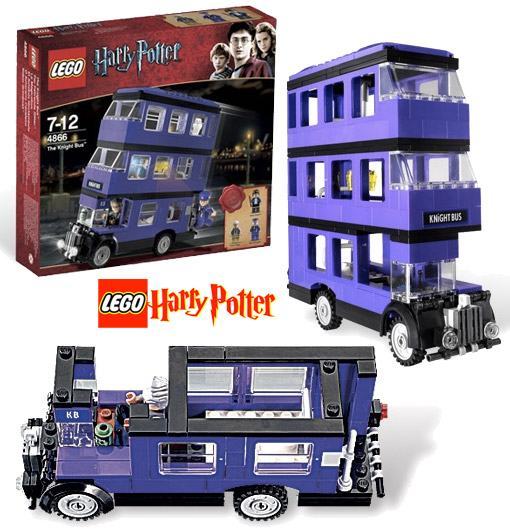 emUncategorized
Warning
: mysqli_query(): (HY000/1021): Disk full (/tmpMysql/#sql_597c_2.MAI); waiting for someone to free some space... (errno: 28 "No space left on device") in
/home/blogdebrinquedo/www/wp-includes/wp-db.php
on line
1924