Star Wars Weekend: Figuras Crossover Disney-Star Wars
Por Dado Ellis em 20 de May de 2011
Começa hoje, 20 de maio de 2011, o mega evento Star Wars Weekends no parque Disney's Hollywood Studios Theme Park e entre vários produtos exclusivos estão 5 novas figuras "crossovers" Disney-Star Wars.
As quatro personagens Disney vestidas como personagens Star Wars são: Mickey Mouse Skywalker, Minnie Leia, Pato Donald Stormtrooper, Darth Pateta e Darth Maul Donald (numa pose diferente do lançamento anterior). Cada figura Disney-Star Wars terá edição limitada em 1977 peças (reparou na brincadeira do ano?) e vem acompanhada de um pin.
As figuras em tamanho médio medem aproximadamente 25 cm de altura, menos o pateta com 43 cm, e foram criadas por Costa Alavezos. As estatuetas custam US$99,95, cada, e podem ser compradas via telefone (isso mesmo), com detalhes no site The Art of Disney Parks, ou pessoalmente de hoje até 12 de junho no Disney's Hollywood Studios Theme Park.
Clique abaixo em "Continuar lendo" para ver fotos individuais e assistir ao comercial da nova atração Star Tours 3D.
Veja outras figuras do crossover Disney-Star Wars aqui no Blog de Brinquedo.
Via Disney Parks Blog.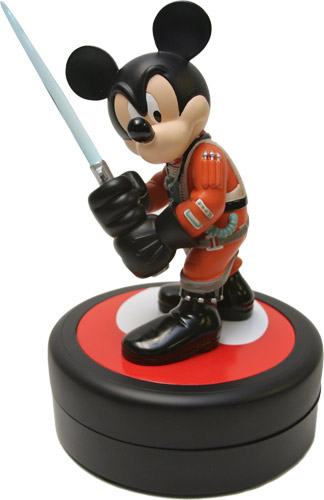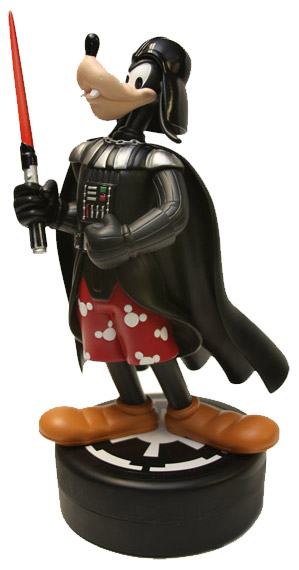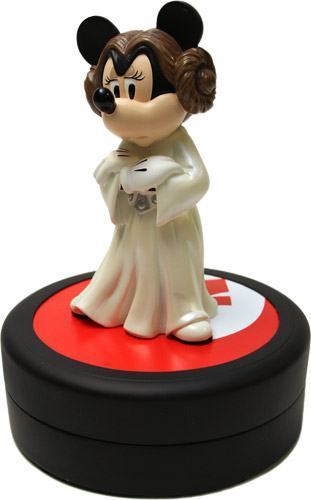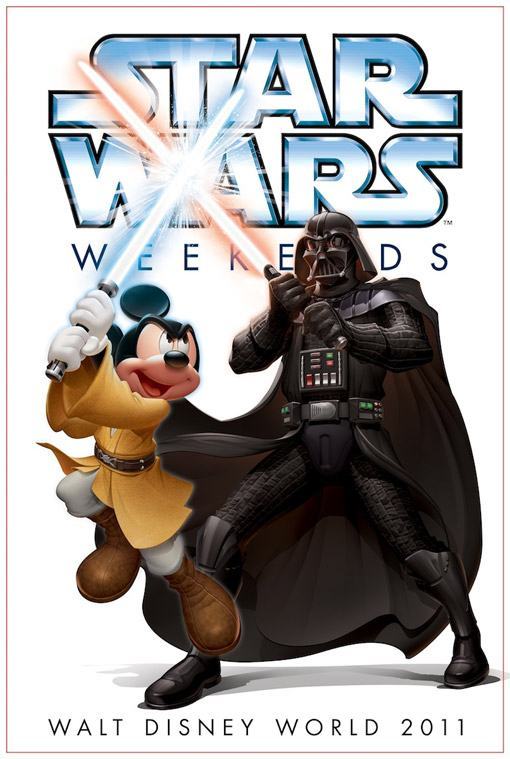 em
Disney
Star Wars