May the 4th Be with You: Forma de Bolo Darth Vader
Por Dado Ellis em 4 de May de 2011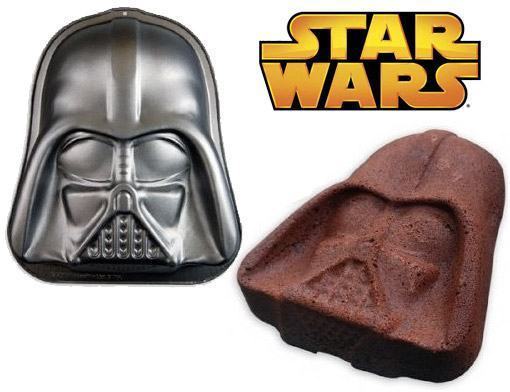 4 de maio é Star Wars Day, um "feriado" não oficial para celebrar a cultura de Star Wars. O dia 4 de maio foi escolhido devido a uma brincadeira fonética com as frases em inglês: "May the fourth be with you" e "May the Force be with you" (Que a Força esteja com você).
Não tem maneira melhor de se comemorar uma data importante do que com um delicioso bolo e a forma de bolo Darth Vader Baking Pan é simplesmente perfeita para o Star Wars Day!
A forma de bolo Darth Vader Baking Pan custa US$17,99 na Amazon.com.
Confira a seção Star Wars do Blog de Brinquedo com mais de 300 brinquedos da saga sci-fi mais famosa do cinema!
Via 7gadgets.
em
Cozinha
Star Wars