Minimates do Filme The Fifth Element (O Quinto Elemento)
Por Dado Ellis em 21 de December de 2010
Mais uma coleção de mini-figuras Minimate customizadas por Luke Porter (Luke314pi), desta vez em homenagem ao filme The Fifth Element (O Quinto Elemento) dirigido e escrito por Luc Besson em 1997 e estreado por Bruce Willis, Gary Oldman e Milla Jovovich.
O The Fifth Element Minimates Set é formado de 4 mini-figuras de personagens do filme: Korben Dallas (Bruce Willis), Leeloo (Milla Jovovich), Diva Plavalaguna (Maïwenn Le Besco) e Zorg (Gary Oldman). Cada Minimate mede aproximadamente 5 cm (2") de altura e tem 14 pontos de articulação.
O set foi criado para a CustomCon 27, uma convenção de brinquedos virtual somente com figuras customizadas, que está sendo hospedada no site The Fwoosh.
Veja outros Minimates customizados por Luke314pi aqui no Blog de Brinquedo:
Minimates do filme The Matrix
Minimates do filme Psicose de Alfred Hitchcock
Minimates The Beatles: A Hard Day's Night
Via The Fwoosh.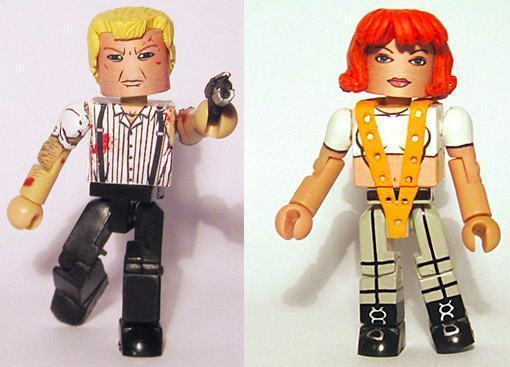 em
Cinema
Mini-Figuras
Sci-Fi